Dr. Valerie Voon is a global authority on addiction and the leading researcher in the neuroscience department at the prestigious University of Cambridge in England. According to her faculty profile on the Cambridge Neuroscience department website: "The Voon lab focuses on mechanisms underlying compulsive disorders such as substance and behavioral addictions."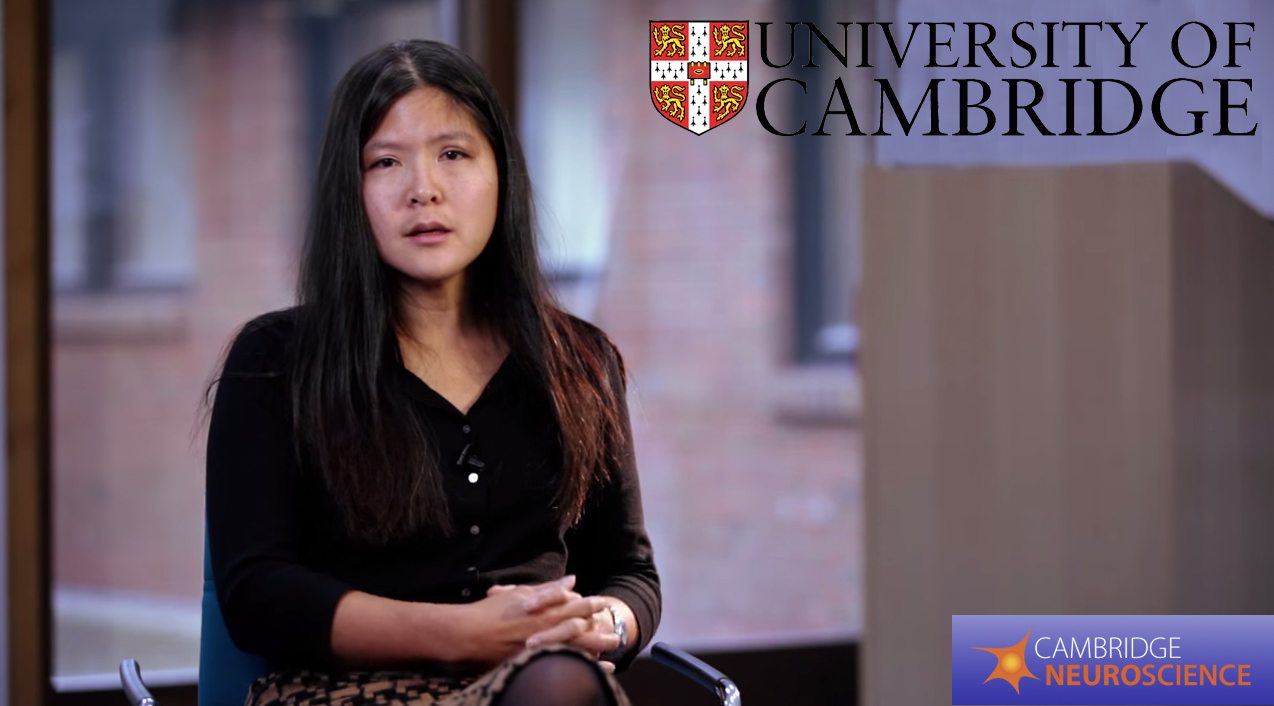 With a medical degree in neuropsychiatry and a Ph.D. in neuroscience, Dr. Voon is on the forefront of understanding the brain, how it works, and how it is affected by addiction. So when her long-awaited study that was highlighted in the 2013 UK documentary Porn On The Brain was finally released, it provided groundbreaking findings on how viewing pornography affects the brain, and how compulsive pornography users have real similarities to drug addicts.
The study, titled Neural Correlates of Sexual Cue Reactivity in Individuals with and without Compulsive Sexual Behaviours, found strong evidence of sensitization in compulsive porn users. Sensitization is hyper-reactivity to cues that lead to craving and then to use. To put it simply, porn users become super sensitive to things that trigger them, which then give them the seemingly uncontrollable urge to look at porn. This process is considered to be the main change in the brain when it comes to defining addiction. As lead researcher Dr. Voon said about the study:
"There are clear differences in brain activity between patients who have compulsive sexual behaviour and healthy volunteers. These differences mirror those of drug addicts."
Researchers found that the younger test subjects had "enhanced reward circuit activity" when exposed to porn. This showed that higher dopamine spikes and greater reward sensitivity are major factors in teenagers being much more vulnerable to addiction and sexual conditioning.
The other compelling finding in this study is that compulsive porn users craved porn (greater wanting), but did not have higher sexual desire (liking) than those who didn't view porn. Porn users find themselves wanting and needing more and more porn, even though they don't necessarily like it. This finding fits perfectly with the current definition of addiction, and dispels the myth that "higher sexual desire" causes compulsive porn use.
The key point is that this is extremely similar to drug addicts. Science has shown that drug addicts seek out their drug because they feel like they need it, not because they enjoy it. At a certain point, addicts lose a lot of the pleasure of their drug and start to feel like they need it to survive, just like food or water. In the scientific world, this abnormal process is known as incentive motivation and is one of the biggest signs of addiction. From the study:
The researchers also asked the participants to rate the level of sexual desire that they felt whilst watching the videos, and how much they liked the videos. Drug addicts are thought to be driven to seek their drug because they want ­ rather than enjoy ­ it. This abnormal process is known as incentive motivation, a compelling theory in addiction disorders.

As anticipated, patients with compulsive sexual behaviour showed higher levels of desire towards the sexually explicit videos, but did not necessarily rate them higher on liking scores.
Bottom line: pornography harms the brain almost exactly the same as drug addiction. For those who think that porn is just "harmless entertainment", science is showing us the actual truth – porn addiction is real and it truly is the new drug in our society.
As if this study isn't powerful enough on its own to show the harmful effects of pornography on the brain, Voon and her Cambridge team of researchers just recently published another finding. Compulsive sexual behavior: Prefrontal and limbic volume interactions was published October 27, 2016, and goes to show even further how the brain of porn addicts reacts to pornography. Read a summary of these latest findings on Your Brain on Porn.
While many people in society are quick to say that pornography is not addictive and will never be labeled by the scientific community as such, the facts are starting to pile up.