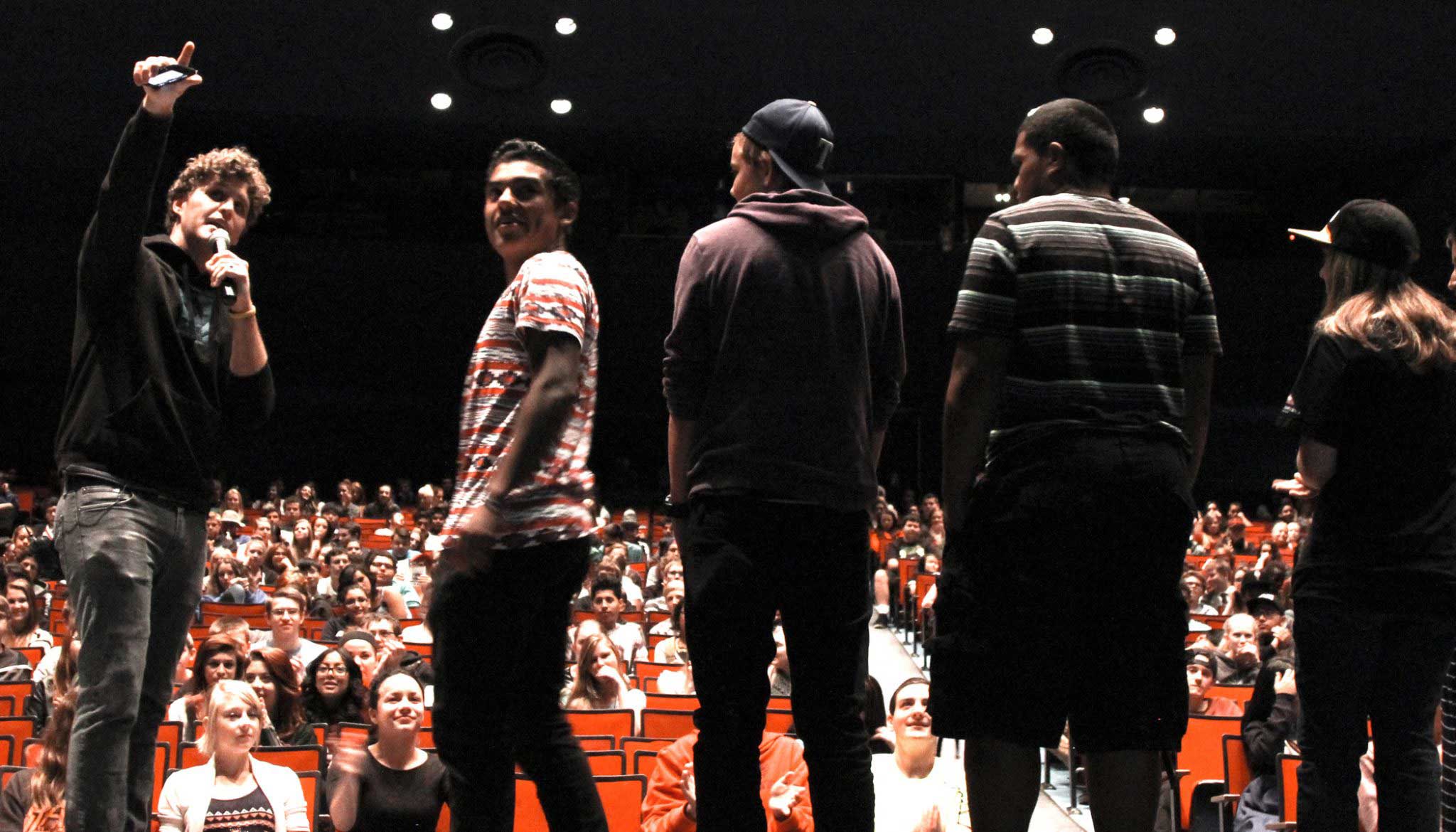 Since the beginning of Fight the New Drug, we have called ourselves a grassroots movement. Our awareness campaign is focused on making a difference first in schools and cities, and then hopefully changing the entire world in the process. We take a three-dimensional approach to raising awareness on the harmful effects of pornography in society, so in addition to constantly creating tools and resources for over 1 million amazing followers on social media to share, we also love getting face to face with people in their schools and cities to drop knowledge on this important issue.
Fight the New Drug's live presentation tours are an entertaining and interactive way to bring all the facts, science, resources, and excitement of the Porn Kills Love movement right to you. We have presented at over 400 schools across North America and have had our presentations featured on ABC Nightline, CNN, Psychology Today, NPR, and The Huffington Post.
Unfortunately, many schools have hardly any resources dedicated to preventing or even talking about pornography, a problem that can quickly lead to depression, isolation and academic struggles. In our society where nearly 25% of all online searches are for porn, research shows 93% of boys and 62% of girls view porn before age 18.
Needless to say, this issue needs to be talked about openly in middle schools, junior highs, and high schools. That's where we come in.
"FIGHT THE NEW DRUG DESTIGMATIZES THE TOPIC AND USES A SCIENTIFIC APPROACH"
– ABC NIGHTLINE
Schools and communities that book us for a presentation will get:

The latest research on harmful and addictive substances

Learn pornography's addictive effects and how it can harm the brain

Discover how pornography can play a role in damaging relationships

Gain an in-depth understanding of how pornography affects society

FREE access to an anonymous online recovery program for those struggling

Receive support from a global movement of people
Remember, our message is
not religious

and

not political

.
INTERESTED IN HOSTING A LIVE PRESENTATION?
Join the 400+ schools who are proactively addressing the issue of pornography.

BRANDON SPINAZZOLA
Live Presentations Coordinator
1-800-799-1460 x1
Simply fill out the form on this page and we'll be in touch.
Get Involved
Spread the word on Fight the New Drug's live presentations. SHARE this article to raise awareness on what we're doing to change attitudes about porn, one assembly at a time.
Spark Conversations
This movement is all about changing the conversation about pornography. When you rep a tee, you can spark meaningful conversation on porn's harms and inspire lasting change in individuals' lives, and our world. Are you up for the challenge? Check out all our styles in our online store, or click below to shop: