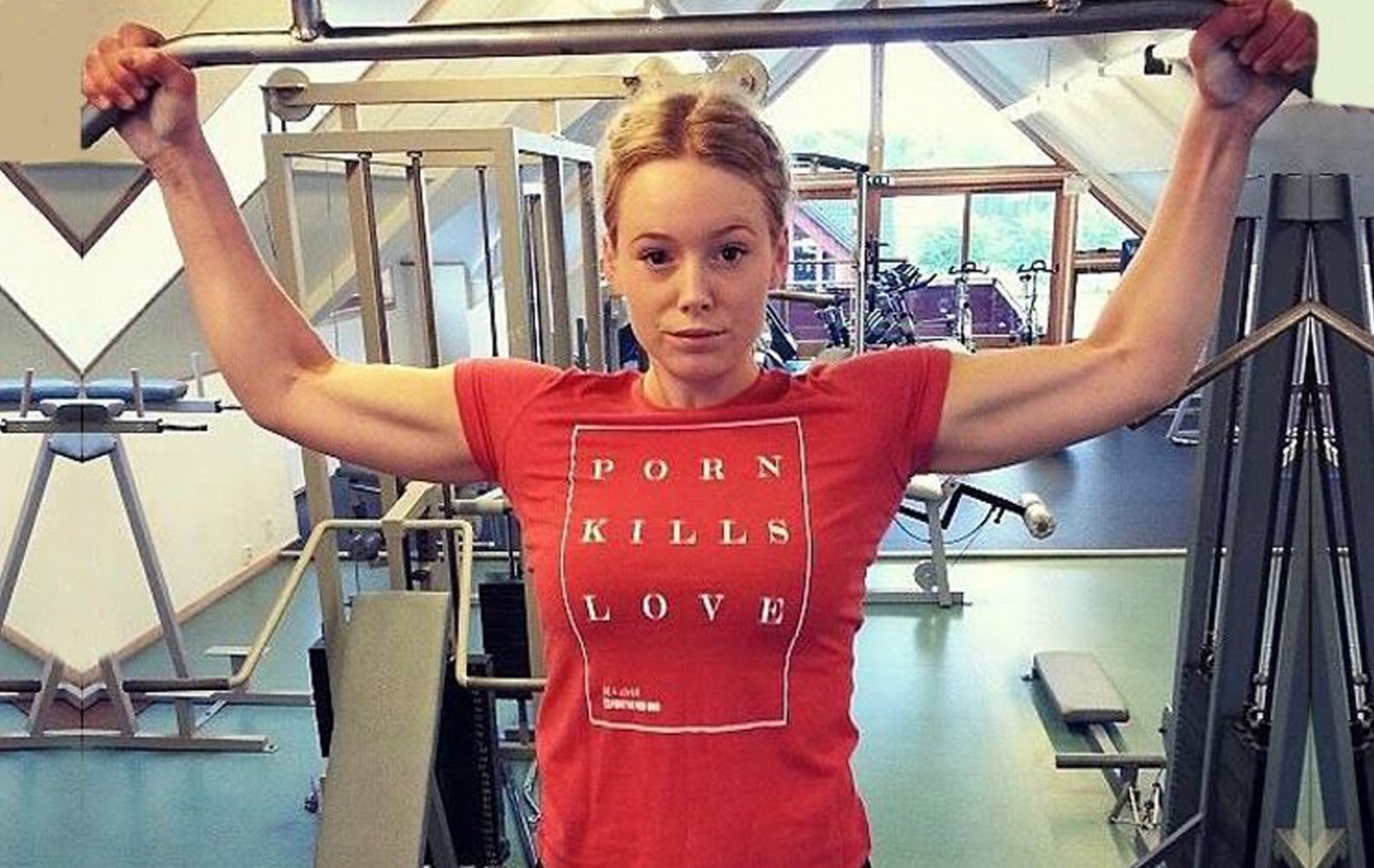 This year marks 5 years since we first released the bold, conversation-starting 'Porn Kills Love' tee, and we could never have imagined the response it's gotten. We weren't sure how our followers would react to a bright red shirt with the word 'porn' on it. We knew that our Fighters were dedicated to the cause, but we still weren't sure if they would wear something so…out there.
Fast forward to today, and the 'Porn Kills Love' shirt has become a symbol of the anti-porn movement, repped by hundreds of thousands of Fighters around the world. In fact, our slogan Porn Kills Love is arguably more recognizable than the name Fight the New Drug itself! And honestly, we are stoked that we have so many people across the world repping the movement and getting conversations started with these bold tees.
Related: I Wore My 'Porn Kills Love' Tee To A Middle School And It Was Awesome
Since its release in 2013, we've noticed an awesome trend developing. Fighters are wearing their 'Porn Kills Love' tees when they travel, go to amusement parks, and generally when they visit large public places. These bold supporters of the movement use these occasions to rep the movement in front of as many eyes as possible, turning heads and starting conversations with those around them.
One of the main ways we've seen this is all the Fighters who message us with stories of wearing their 'Porn Kills Love' shirt to one of the more public places someone can: the gym.
Check out these fit Fighters repping their gear and sparking conversations while hitting the gym!

Jordan from Texas

Craig from Australia



Lisbeth from Norway



Roberto from Utah



Parker from Oregon



Taylor from Arizona



Jared from Delaware

Drew from Idaho



Carolyn from Chicago



Adonay from Utah



Pieter from Ontario, Canada



Tara from Arizona



Dom from Germany
We've received countless pictures from Fighters rocking their tees in gyms across the country and the world, usually along with messages about how their shirt caused a few double-takes and even generated some discussions with strangers.
We recently received a story from Mileena, a Fighter from Seattle, who wore her 'Porn Kills Love' tee to the gym and was encouraged when she met another supporter of the cause: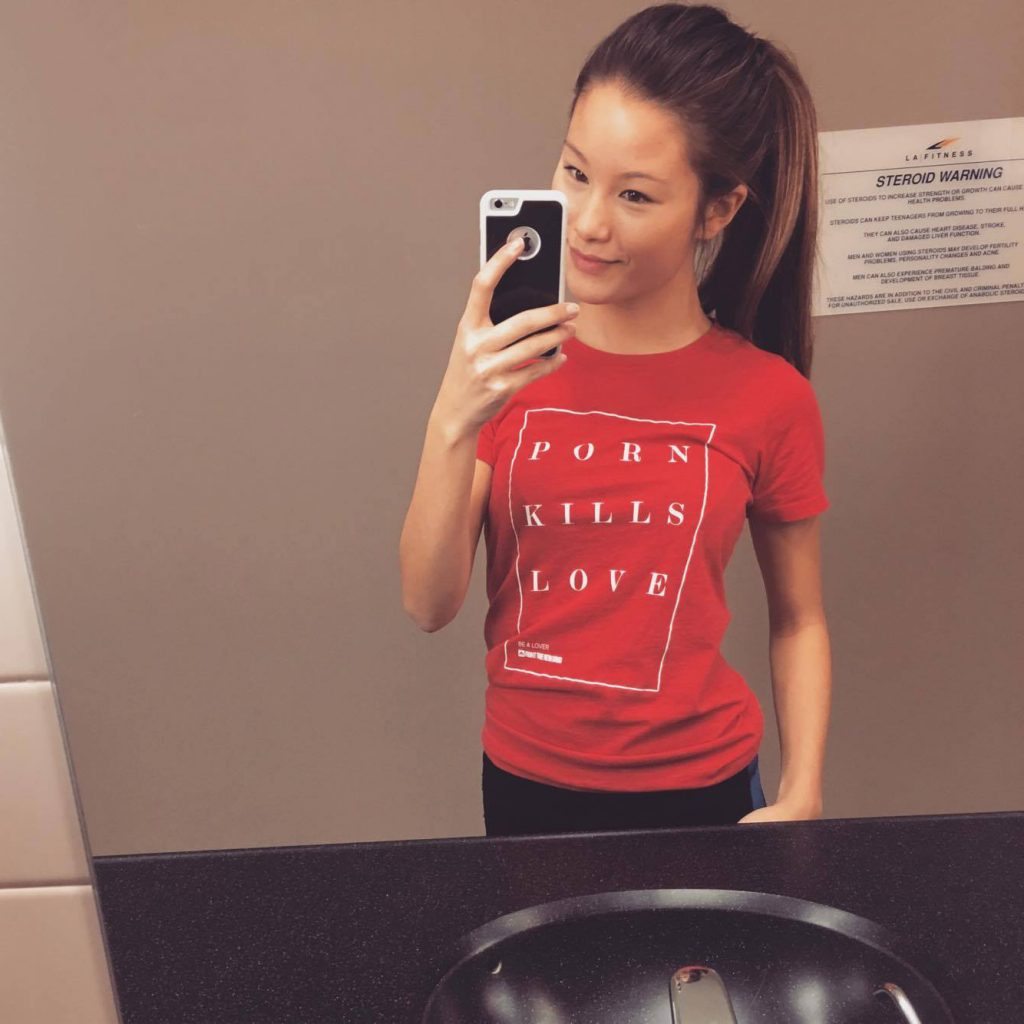 "Well, two days ago I was reading one of your articles on Facebook in the car before going into the gym. I was feeling kind of down because I haven't been seeing a lot of support in the area I live. So I go into the gym and start warming up, then next thing I know I see a young college guy wearing the "Porn Kills Love" shirt! I went over to him and told him how much of an encouragement he was to me. It's so awesome to see people within your own community supporting the movement without shame," Mileena said.
How cool is that?!
And check out Heidi's story, an incredible power-lifter who boldly represents this movement for love and fights for the facts to be known:
Why This Matters
We love hearing stories like this. Sometimes they're funny, sometimes they're thought-provoking, sometimes they're serious, sometimes they don't have a known ending, but they always do the one thing this movement is about: start a conversation!
Related: Quick Answers For When Someone Asks About Your 'Porn Kills Love' Tee
If you don't have a 'Porn Kills Love' tee, grab one and start having conversations about the movement! If you already have a tee, we challenge you to wear it to the next large public place you visit, or even the gym, and see what kind of reactions you get.
Take a stand. Be bold. Become a Fighter.
Spark Conversations
This movement is all about changing the conversation about pornography. When you rep a tee, you can spark meaningful conversation on porn's harms and inspire lasting change in individuals' lives, and our world. Are you in? Check out all our styles in our online store, or click below to shop: