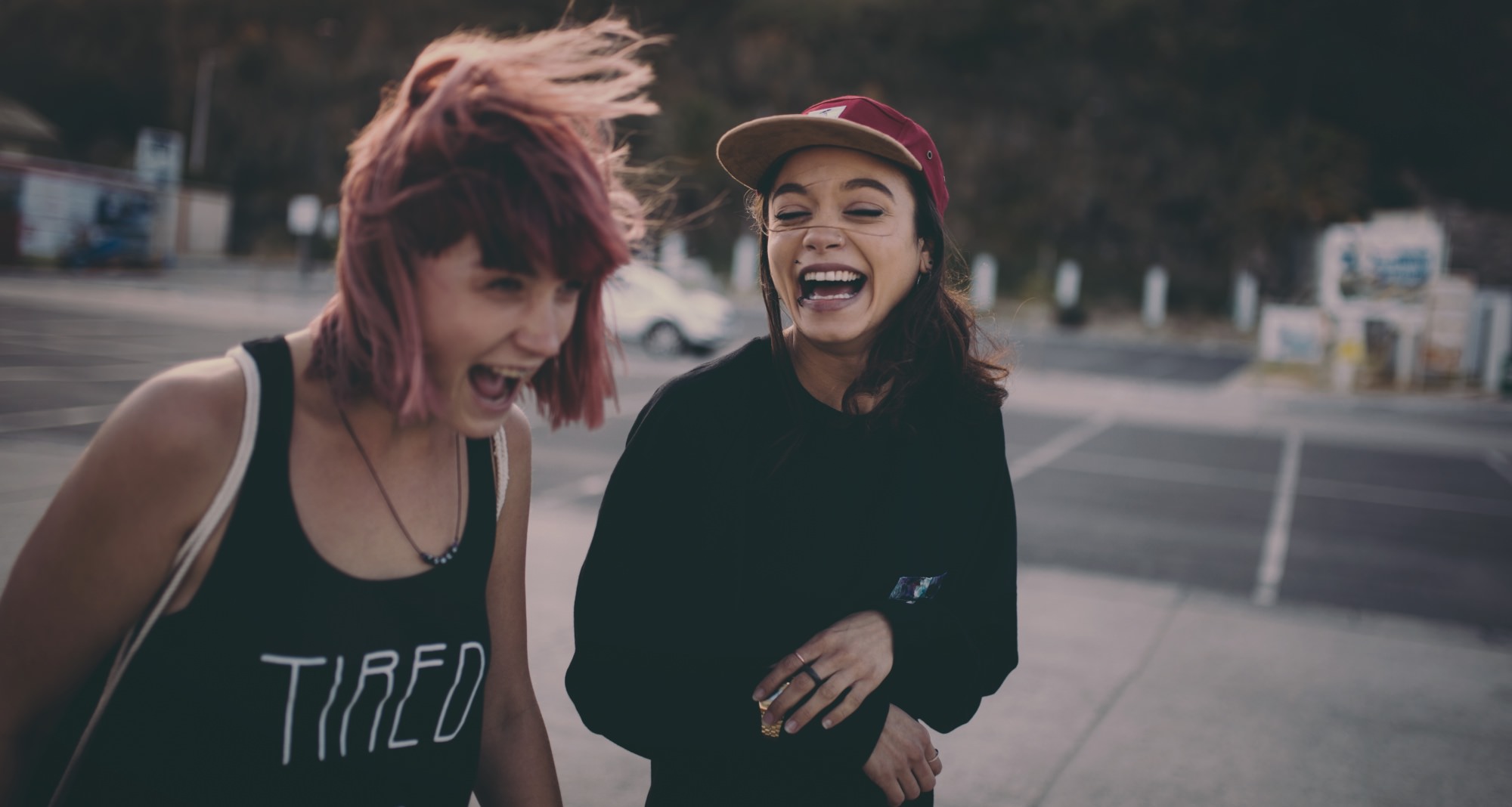 This post was taken from an article originally posted in Esquire by Katherine Schreiber. It has been edited for length and content.
It's no question that porn is one of the most popular forms of media. According to a paper published in the Journal of Internet Law's July 2005 edition, the sales revenue generated by on and offline X-rated material topped $30 billion dollars, and well over 15 million websites qualify as pornographic.
But while traffic to porn sites continues to grow, so too do the number of millennials who are directing their clicks (and attention) elsewhere. Cosmopolitan.com spoke with four of them to understand why some 20-and-30-somethings are shunning X-rated material.
Tangled in the Web
Alexander Rhodes, 27, had his first exposure to porn around age 11, when an Internet advertisement depicting a simulated rape scene popped up on a computer his father had built for him. Rhodes wasn't sure what, exactly, was happening. But he recalled being instantly hooked by the bare breasts and torso of the woman in the grainy image.
This was the early 2000s, when the Internet's rapid growth welcomed a flood of X-rated images and video clips that few parental controls could keep up with. Rhodes just so happened to hit puberty during this time. And he believed a combination of raging teenage hormones coupled with limitless access to virtual sex gave rise to what he considers a full-blown addiction to porn—well before he had the chance to have actual sex with a real human being.
Related: Hey Cosmopolitan, Stop Telling Snapchatters That Watching Porn Isn't Cheating
By 19, he said he'd become so dependent on porn that he was unable to maintain an erection during his first sexual encounters with women—unless he fantasized about his favorite X-rated videos. As he entered his early twenties, Rhodes grew increasingly concerned with his habits. "I started to question how healthy it was to [watch] Internet porn so regularly. I thought there's no way this could be healthy," he said.
Through reddit.com Rhodes connected with hundreds of others struggling to curtail their dependence on porn. With their support, Rhodes said he gradually regained control over his behavior, learned to authentically connect with other human beings IRL, and, as a result, became a much better lover. From this, he founded NoFap.com, an online platform designed to educate people about porn's purported effects on the brain and offer blueprints for weaning oneself off of compulsive self-pleasuring and nonstop porn consumption.
Not Just A Man's Struggle
But the struggle to renounce all things X-rated isn't solely a man's issue. Some women, like Sara L*, a twenty-two-year-old housekeeper from California, who feels that the only way to control her desire for porn was to forswear it all together.
Related: What It's Like To Be A Teenage Girl Who Struggles With Porn
Sara never considered searching for X-rated material until her husband explained to her he struggled to control his viewing habits. Curious to see what he meant—and confused as to why, if he knew it upset her, he still did it anyway—she plugged a few key terms into her search engine and began to realize why this stuff held such appeal. Once she began consuming porn on a daily basis, she recalls feeling the emotional and physical intimacy between her and her husband strain.
"I felt like it was keeping me from being a good person," Sara admitted, considering her habits as an affliction. "I didn't feel like I could be in any position of leadership in my community until I healed this."
By joining NoFap and making an effort to keep porn out of her life Sara said she's been able to get past these feelings. Though she admits the struggle to tune out entirely is still sometimes an uphill battle.
"It's a really scary reality when you try to stop doing something and you can't. I want to have control over my body and say I don't need to do that right now," Sara said. "But I know that when I don't watch porn, I have more sex with my husband. I just feel better about myself and stronger, in general. And I feel like I can do other things with my time—like I'm not wasting my life."
Related: How Porn Twisted My Sexuality With My Husband
It Isn't Just About Addiction
The fear that watching porn can breed some type of dependency isn't the only reason a growing number of millennials are abstaining from the stuff. Many young men and women are choosing to tune out in the interest of avoiding being lambasted by unrealistic standards of beauty and sexuality.
A 22-year-old Michelle Hoskins, an aspiring advertising professional from Michigan, told Cosmopolitan.com that, although she didn't exactly feel guilty watching porn or at risk of getting hooked on it, it never left her feeling all that great about herself. After ending a relationship with a man whose porn use often got in the way of intimacy Hoskins hoped to share with him—like the time he secreted himself away in another room on Valentine's Day to watch porn, leaving Hoskins alone in the living room—she began to see more clearly just how porn was affecting her self-image: "I started to get very angry about the way women were objectified in pornography and I decided to not consume porn as a stance."
Breaking up with the man who preferred pixelated images over her and eschewing those videos, Hoskins said, helped her "feel a lot more confident with who I am."
Related: 10 Women Confess How They Really Feel About Guys Who Watch Porn
Dan Nainan, a 35-year-old comedian from New York, shared with Cosmopolitan.com that he doesn't watch porn for similar reasons: "I think porn objectifies and degrades women, and I think that it consciously and subconsciously encourages men to mistreat them. I feel it's exploitative towards women," he explains, adding that this reason also undergirds his abstention from strip clubs. "Like most guys, I was exposed to porn when my friends showed it to me when I was a teenager. Of course I liked looking at it but after a while something about it struck me as wrong."
Less from a place of fear that his own psyche would be twisted by the images or that watching porn would morph into a compulsion, Nainan just didn't see the point of consuming all that eye candy: "It seems like a lot of guys waste a lot of time and energy on porn that would better be spent with real, live women," he said.
Click here to read the full, original article on Esquire. Trigger warning for images.
________________________
Why this matters
Articles like this go to show that the world is finally recognizing the harmful effects of pornography on individuals and their sexuality.
From Netflix's Chelsea Handler talk show to the cover of TIME Magazine, we are seeing this important topic take center stage and get people talking. Rather than seeking to ban porn outright, we believe in decreasing the demand for it through education and awareness. The fact that mainstream society has caught on to the discussion is a promising sign of change to come.

Get Involved
Add your voice to the conversations! SHARE this article and spread the word on why this generation is recognizing the harms of porn and taking a stand.
Spark Conversations
This movement is all about changing the conversation about pornography and stopping the demand for sexual exploitation. When you rep a tee, you can spark meaningful conversation on porn's harms and inspire lasting change in individuals' lives, and our world. Are you in? Check out all our styles in our online store, or click below to shop: