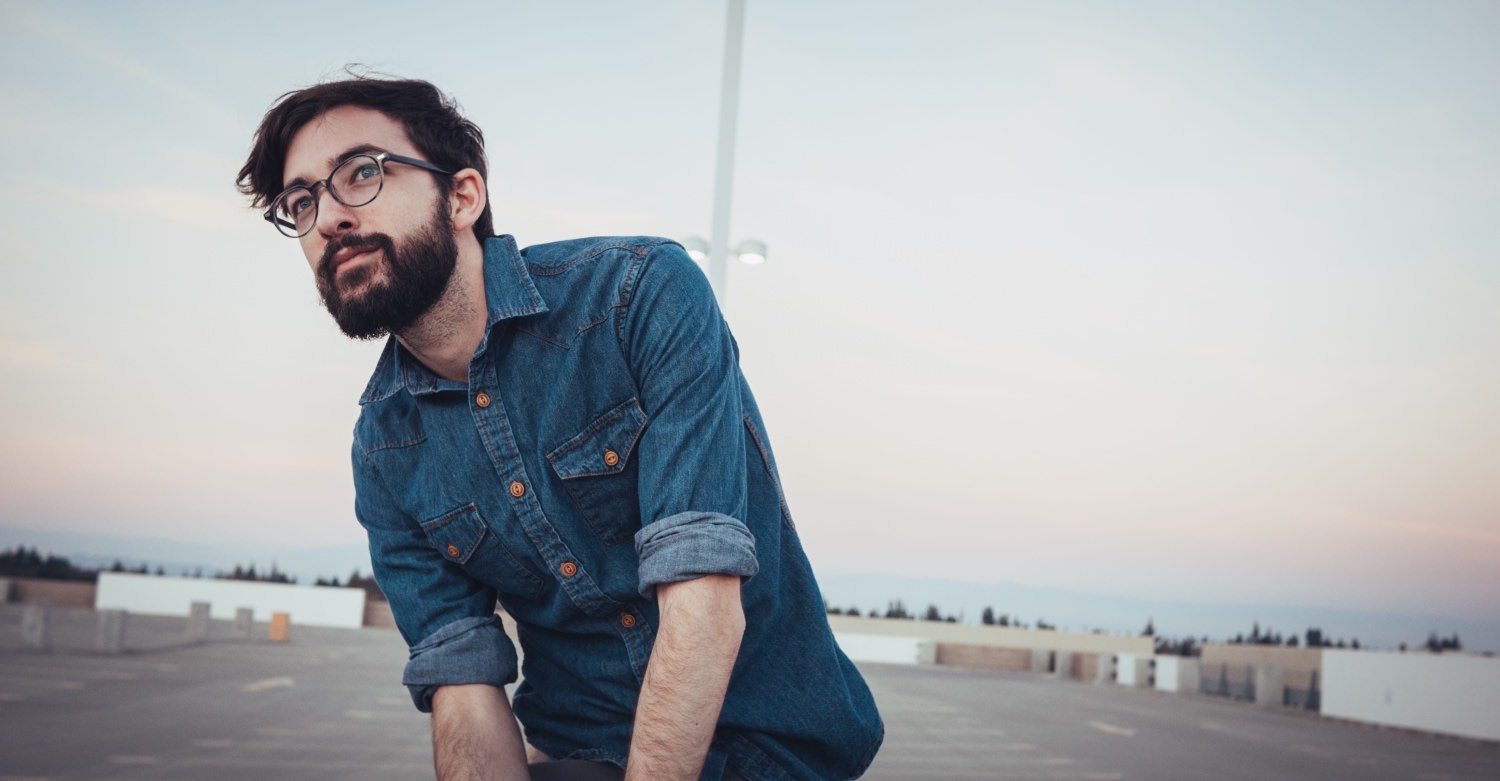 Many people contact Fight the New Drug to share their personal stories about how porn has affected their life or the life of a loved one. We consider these personal accounts very valuable because, while the science and research is powerful within its own right, personal accounts from real people seem to really hit home about the damage that pornography does to real lives.
We received this true story from a Fighter whose experience shows the negative effect that porn can have on the viewer's development of a healthy sexual identity. Some stories, like this one, shed light on the deep damage and unhealthiness that porn brings individuals and their relationships, and how porn makes for bad sex education.
I can barely remember my life before porn.
Sure, there are bits and pieces; a big New Year's Eve party my parents threw when I was young, biking around the park behind our house at sunset, building snow forts in the giant snowbanks made by the snow plows, and the first time I stayed up past midnight.
But these are all just flashing memories. I honestly don't remember much else specific before one fateful day on the playground when I was 8 years old.
My first internet search
I had that one older friend, you know, the one who we all had growing up who knew way more than you about all the stuff you were taught was "bad." He knew about all of the things the rest of us just pretended to know so we wouldn't look like babies. This particular kid liked to use words that we had been taught were bad. Many of his insults included very colorful language, and among them were words like "gay" or "fag."
Related: What My Experience With Gay Porn Taught Me About Consent
I remember not really understanding these words. As a kid, I was very aware of my street cred, so I couldn't tell anyone that I didn't know what the insults meant. This was one of the first conundrums of my young life. And unluckily for me, I knew one sure place where I could get the answers: Yahoo search. (Google hadn't really taken over yet).
I can't remember the image I first saw when I first typed in "gay" to the search bar. Probably because I have since replaced it with more images and videos than anyone could count or calculate. But I do remember how I felt. I was shocked and excited. I felt scared and aroused all at the same time. I didn't know what I was seeing but from that moment on I was never able to stop going back.
I repeatedly sought out depictions of gay sex and I looked for it everywhere, as often as possible, as much as I could. Before the age of twelve, I was addicted to gay porn.
What porn teaches
My porn addiction quickly began to teach me some very twisted life lessons. I learned to lie, turning truth around until it suited me. I learned to manipulate; I repeatedly sabotaged the web filter on the family computer so the internet would crash if it was active. I would come home from school every day and ask my mom to deactivate the web blocker so I could "do homework."
Related: Millennial Sex Isn't Great And Porn Is Partly To Blame
Most of all though, I began to learn about sex. Or at least what porn told me sex was. What an education. I scoured the internet looking for everything new and erotic about men and sex and homosexuality. I even remember looking for images and content with young boys that were my age. I understood that what I was doing was somehow unhealthy but I couldn't tear myself away. My whole purpose for living was to find better and more exciting porn.
I was so lost. I was lost inside of myself, if that makes any sense.
Have you ever been asked the question, "What do you like to do?" and just not known how to answer? That's how I always felt. I always hated that question while I was growing up. I hated being told to be myself, because I had no idea what "being myself" was supposed to mean. I had spent so long sawing out chunks of myself to make room for my obsession that I felt like a hollow shell of a person.
The most tragic casualty of this internal battle was my ability to love.
Loving to love
When I was a child, I loved to love. I would slip love notes to my sister's friends under her door and "propose" to my babysitters. I met beautiful people and my innocent mind wanted to open up my heart to them. When I let porn into my life, that loving part of me was poisoned and started to whither away. I learned to see the boys and men in my life as objects, things to fixate on but never care about. I never tried to get to know any of them because they could never compare to porn.
Related: As A Gay Man, Real Relationships Never Measured Up To Porn
The worst part was that no one seemed to have a solution. I would hear one of two things: A) What you're doing is "wrong" and even if you are naturally attracted to men, you should not act on it. B) What you feel is natural and you should explore your sexuality. Neither one helped me. At all.
Simultaneously, the porn I was watching became more extreme but I had justified that I needed to let myself seek it out. The only thing I had ever heard (and seen) about being gay had to do with sex. This perception was only reinforced by porn because the only gay relationships I had ever experienced were 5-20 minutes long with my computer.
Basically, the chance for me to learn about my sexuality in a healthy and loving way was robbed from me by my obsession with porn.
Everyone's quest for freedom
Sometimes I look around and wonder if I'm the only one who feels this way. Everyone else seems to be on a quest for freedom. We should be able to love who and how we want, right? Well, I never got that chance. I had a favorite porn site before I had a favorite band. I had a fetish before I had a real crush. I let porn get into my head and turn off my heart.
I think we need to stop for a second and ask ourselves what is really important. We want so badly to be able to live our lives the way we want that we might be missing the mark. No amount of openness or understanding could have ever stood up against the way porn made me think and feel. If we want to be open-minded, we should be sure that we have healthy minds to begin with.
Related: How Hardcore Internet Porn Is Sexually Damaging Teens
I believe that sexuality should be intertwined with love, but porn is changing that. Everyone, including my generation, deserves the chance to grow and learn about themselves and be free. Porn will never let them do that. I would give anything to go back to keep my mind from being hijacked. I wish that when I learned about myself and my sexuality that I learned lessons of love and respect instead of lust and selfishness. Everyone should fight for their freedom to love for real. I don't want the cheap counterfeit. I don't want to see the people I could love as toys to be played with. I want my love to be deep and intimate and exciting and fun and, most importantly, real.
I reject everything porn has taught me. I will fight for my love.
–M.
Why this matters
Our world is full of diverse human beings: people with different abilities, people from different places and with different needs, people with different sexualities, etc.
Unfortunately, as with race and ethnicity, porn likes to take already-marginalized groups of people, feed into the stereotypes surrounding them, and fetishize them. In no other industry would this be tolerated, but because it's porn, it's seen as sexual entertainment. How is this at all acceptable?
Related: 5 Marginalized Groups Of People Porn Has No Problem Fetishizing
Porn intentionally makes objects out of people, some of whom are struggling with poverty, are young and vulnerable in age, are marginalized because of their sexual identity, or were born with certain disabilities or physical/mental challenges. Porn content exploits the marginalized situations of those depicted by sexualizing them, and turning a problematic situation deserving of attention or assistance into a sexually exploitive one.
Porn can affect all relationships, regardless of gender or sexual orientation, and porn sells the idea that consent is merely optional. That's never acceptable.
Click here to learn more about the marginalized minorities porn has no problem fetishizing and exploiting.