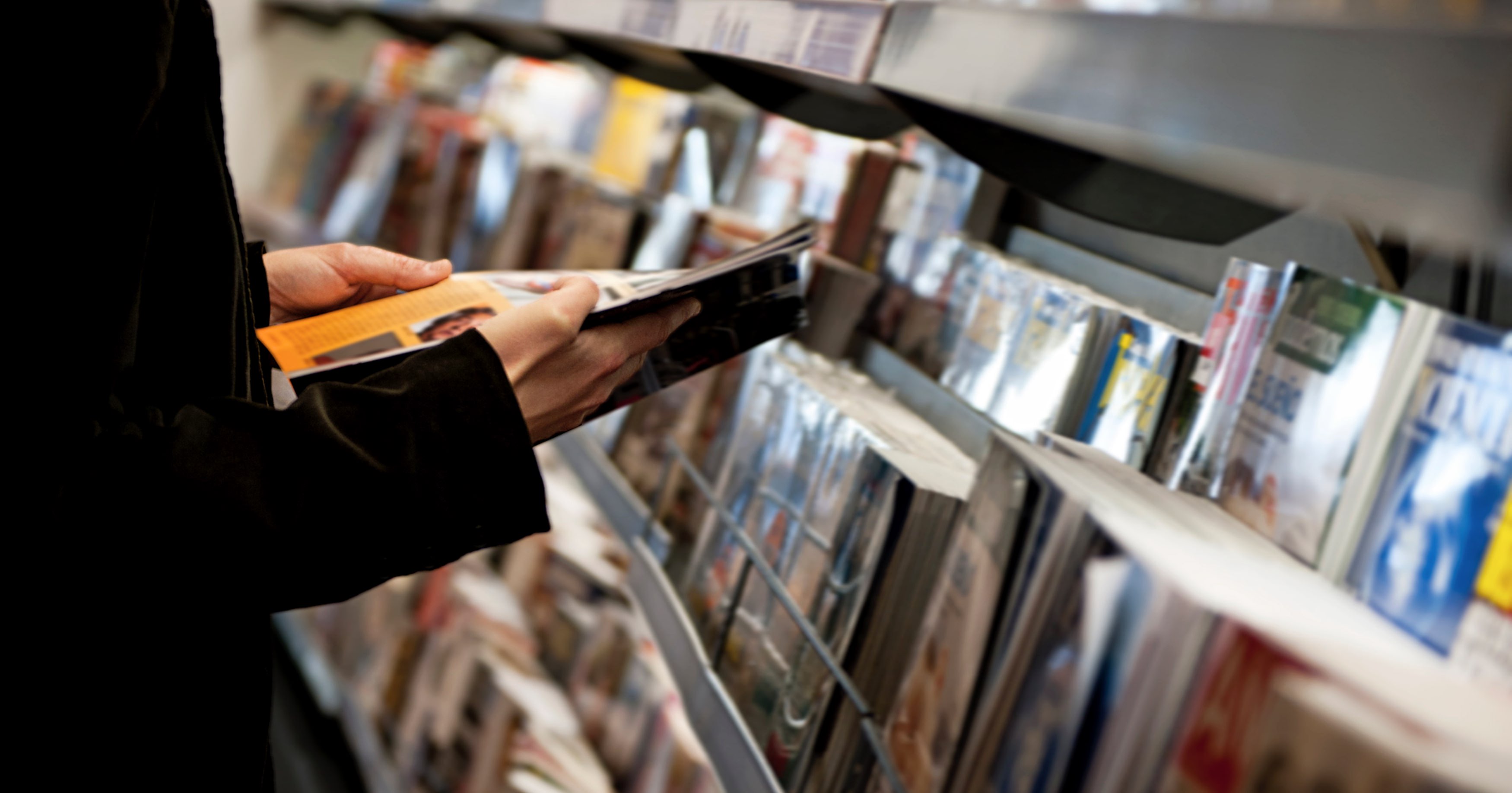 One year ago, Playboy–the magazine largely known for being the father of modern pornography and launching a sexual revolution–shocked the world by announcing they were getting rid of the main thing that defined its worldwide brand: naked women.
Even in our porn-saturated world, it seemed unbelievable that the first major porn magazine was now no longer making porn. The news came as a shock to many. It was like McDonald's ditching the Big Mac, Kleenex getting out of the tissue business, and Starbucks deciding to cancel coffee and serve hot chocolate only.
It was (and is) still hard for many to believe that Playboy is covering up, so let's recap for a second:
For over 60 years, the iconic "gentlemen's magazine" that singlehandedly normalized pornography in society, has peddled its centerfolds of naked women across generations. But as of this time last year, Playboy made a major brand shift and announced that it would be putting (some) clothes on its famous centerfolds from here on out.
(Related: 4 People Who Made Porn What It Is Today)
Playboy called it a "redesign," a "reimagined Playboy magazine [that] will include a completely modern editorial and design approach, and, for the first time in its history, will no longer feature nudity in its pages." It promised to "continue to publish sexy, seductive pictorials of the world's most beautiful women, including its iconic Playmates, all shot by some of today's most renowned photographers."
So, what's happening with the less-risqué-but-still-risqué magazine since its big change?
Pamela Anderson goes anti-porn
One of Playboy's most recognized former cover girls, Pamela Anderson, publicly declared herself against porn and encouraged men across the world to stop watching it. It goes without saying that much like Playboy's big announcement last year, this was also a move that no one saw coming. The iconic Anderson teamed up with author and rabbi Shmuley Boteach and released an open letter in the Wall Street Journal, entitled, "Take the Pledge: No More Indulging Porn." The closing line of the piece famously stated, "Simply put, we must educate ourselves and our children to understand that porn is for losers—a boring, wasteful and dead-end outlet for people too lazy to reap the ample rewards of healthy sexuality."
With Pamela Anderson adding her voice to this important issue—regardless of the fact that she has had her fair share of controversy in the past—we applaud her for taking a stand and speaking out against the harmful and addictive nature of pornography. As our digital age continues to progress, it is becoming increasingly clear to more people how dangerous pornography has become. Her voice is one of millions that recognize the harmfulness of porn in a saturated society.
Barnes & Noble checkout lines
Lately, Playboy has been frustrating countless parents and Barnes & Noble shoppers around the country. We've had many people message us about the magazine being front and center in many of the popular bookstores' checkout lines. Here's just one of the messages we've received:
"I was waiting in the checkout line in a Barnes & Noble when my THREE-YEAR-OLD found this on the shelf at the register, exactly at her eye level, where most kids would be standing if they were holding their parent's hand at checkout. I'm glad she didn't pick it up like she does fairly often with things that catch her attention." -Mom, California
(Related: For Parents: How To Talk With Your Kids About Porn)
Losing its luster
The truth is, the publication has been heading downhill for quite a while, and even Hugh Hefner's own son has criticized the direction of the magazine. Playboy's print circulation was at an incredible 5.6 million in 1975, but has tanked to its present figure of less than 800,000.
"In the end, Playboy crashed against two immovable barriers," wrote John Biggs of tech blog TechCrunch. "First, the internet made porn commonplace and Playboy's brand of erotica or 'pictorials' as tame as a church pot luck. Second, none of the major carriers of online content allow porn to be sold through their stores."
Regardless of personal opinions on the issue of pornography, the fact remains: internet porn has changed the game forever. By being educated on what this new drug is doing to our society as a whole, we can understand its far reaching effects. The changes to Playboy are just a tiny indication of how much porn has saturated every aspect of our society. When the extreme nature of internet porn puts the likes of Playboy out of the game, you know it's getting bad.