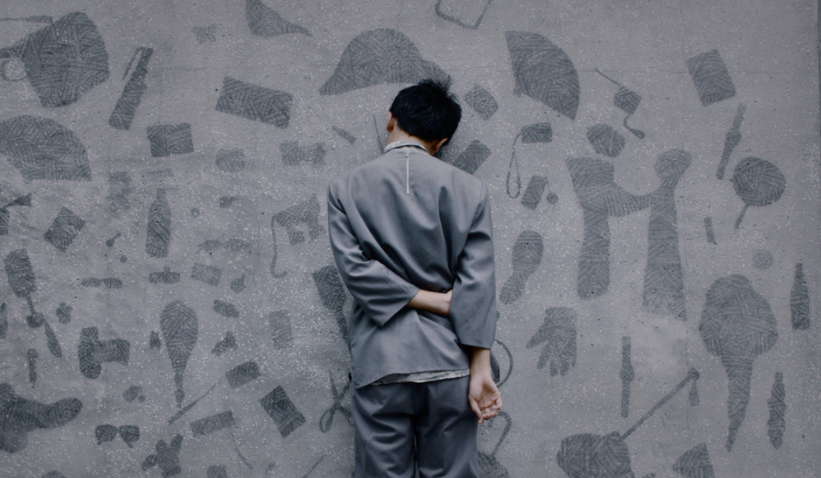 Not long ago, it was reported that a man was crushed under his massive porn collection and died. Originally, it was thought that he was literally smashed and killed by the sheer six-ton-heavy weight of his porn addiction, and reports claimed that his body lay buried under the explicit magazines, undiscovered for six months.
The reality is, as crazy as that sounds, that's not exactly what happened. Yes, a 50-year-old man in Japan was found in his apartment nearly a month after his death, accompanied only by his massive collection of pornography. But, instead of being crushed to death, he probably suffered a heart attack, according to the Japanese news magazine, Nikken Spa.
While the initial reports were proven to be bogus, the real story is actually tragic. A man who was a massive hoarder of porn died alone among his stacks and stacks of pornographic magazines. He died without anyone to comfort him in his last moments, without anyone to miss him until his landlord needed to collect his late rent check, and that's really sad.
Given what we know about how porn can lead to social isolation and loneliness, we can't say we're completely surprised, even if this situation seems really extreme. Let's look at the facts behind the rising numbers of lonely deaths around the world, namely Japan, and how the normalization of porn is connected to all of that.
Extreme loneliness can be deadly
In Japan, a phenomenon known as kodokushi, or "lonely death," has risen in recent decades due to many social factors. Basically, people just aren't investing time and energy into deep friendships or romantic relationships, and often, people fill that relationship void with the temporary thrill of porn. And this is happening more often than you'd believe—in a report from TIME Magazine on this phenomenon, an owner of a moving company is interviewed. Because of the nature of his job, he discovers many dead bodies, the remains of those who die a kodokushi, often weeks or even months after their death.
He says, "The majority of lonely deaths are people who are kind of messy. It's the person who, when they take something out, they don't put it back; when something breaks, they don't fix it; when a relationship falls apart, they don't repair it."
Related: How Porn & Technology Are Creating Sexless Japanese Millennials
And even aside from issues with the older population suffering from loneliness, Japan's younger population seems to be struggling with the same thing. According to a government survey published in late 2016, 42% of men and 44.2% of women—almost half of Japan's singles aged between 18 to 34—are virgins. And while some prefer it that way, others would like that to change, with 85.7% of men and 89.3% of women hoping to marry sometime in the future.
Japan's lack of interest in sex and increasing culture of disconnection is blamed on everything from a stagnant economy to Japanese manga fans favoring fantasy over reality, according to a report by CNN. The country is widely known as one with a very prevalent porn culture, where highly sexualized and explicit animated porn is everywhere. It wouldn't be a stretch to say that Japan's booming porn/tech industries are also fueling these issues for Millennials, and possibly contributing to the loneliness of the elderly.
Why relationships actually matter
This trend toward dying alone and without relationships has become alarmingly common, especially in recently retired men, who have lost much of their human interaction after leaving the workforce, where they rooted their self-esteem, and settling into a lonely life of solitude and looking at porn to try and substitute their relationship needs.
Research shows that as porn consumers turn more towards pornography and virtual fantasies, they may lose their desire for real sex altogether, and often become disinterested in real life relationships. Real sex becomes not as exciting as the pornography, friendships are an awkward thing to start, and soon the consumer is potentially dealing with serious sexual problems and loneliness. Emotionally, porn addicts become more withdrawn from those they love and less willing to reach out and meet new people. Their addiction pulls them away from family, and old and new friends, making them miss out and disconnect with those they love.

Related: Most Popular Word in Porn Site Comments Is, Ironically, Love
This is becoming a huge problem around the world, and we can see this issue in the lonely Japanese porn-hoarder's story. In Tokyo, according to TIME, one neighborhood even had a "lonely death" awareness campaign, encouraging people who live alone to leave their apartments more, interact with others and experience positive relationships by hosting social events and distributing a newsletter. To that campaign, we'd add the fact that looking at porn can lead to increased loneliness and isolation.
Killing the taboo of porn
In the case of this man who died among his massive porn collection, a cleaning crew member told the Nikkan Spa, "In order not to become a shame of the deceased, we try to dispose of adult toys in the room so that the bereaved families will not be aware of it." Combine the issue of loneliness with the taboo of porn, and suddenly quiet isolation can lead to extreme tragedies.
As promoters of real love and real-life healthy relationships, Japan's growing culture of isolation embodies the very culture that we're fighting against. Technology can never be a replacement for reality and our natural need for connection to other human beings, whether they be friends or romantic partners. We fight against porn because it provides unhealthy ideals for real relationships, as well as fosters a culture of disconnection.
We can't afford to accept living in a society that doesn't connect, which is why real love is so important.

Get Involved
A healthy social life often has no room for porn. SHARE this article to start a conversation about the real dangers of porn and how it disconnects our society.
Spark Conversations
This movement is all about changing the conversation about pornography and stopping the demand for sexual exploitation. When you rep a tee, you can spark meaningful conversation on porn's harms and inspire lasting change in individuals' lives, and our world. Are you in? Check out all our styles in our online store, or click below to shop: