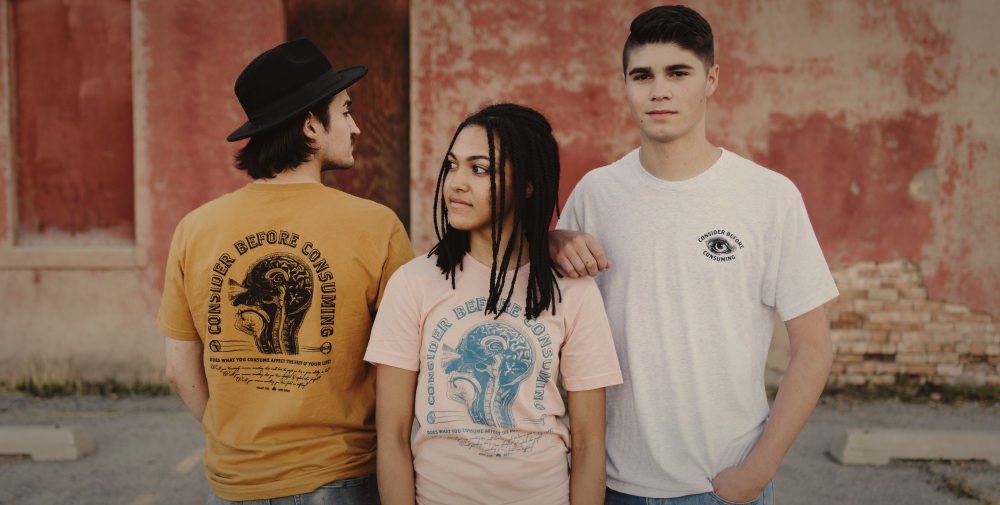 "Rep the movement."
That's a phrase you'll hear and see a lot all over our site and social media, but you might not know exactly what it means. For one reason, it means that you got a shirt from our online store and you proudly wear it to spark conversations about the scientifically shown harms of porn, or it means that you have seriously cool style and you want to wear a tee that represents a larger global movement to stop the demand for sexual exploitation.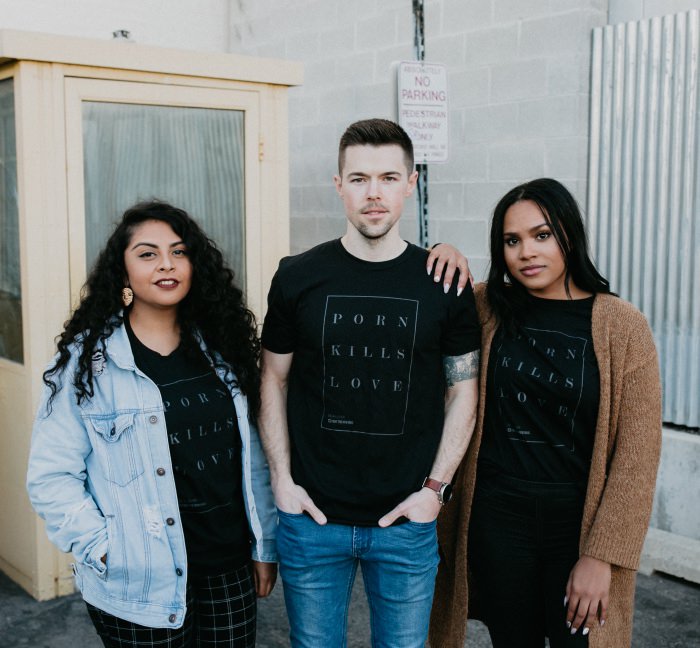 But when you rep the movement, what exactly are you repping? How are you becoming an active part of this 501(c)(3) nonprofit when you make a donation or grab a tee in our online store?
Repping the movement, fueling a worldwide cause
The truth is, every time you choose to rep the movement, you keep this movement going. When you wear your "Porn Kills Love" or your "Stop The Demand" tee, or any other Fighter gear, you support this cause in every way—including with your dollars.
In a big way, buying a shirt is making a donation to this nonprofit, and helping to fund our social awareness campaign. Here's one way to think of it—consider your tee shirt as a "gift" in response to you saying YES to spreading the word on the harms of porn.
And since Fighters all over the world have generously agreed to say YES to spread the word on the harms of porn, we want to be clear about where your dollars go, and why your support is so massively important to continuing to spread the word that porn is anything but harmless entertainment.
Related: Why I'm Fighting Exploitation By Taking Part In #RepTheMovement Day
The fact is, a large part of our movement is fueled by Fighters just like you purchasing gear—and since we're an official 501(c)(3) organization, we want to be clear about what that exactly means: Those sales directly mobilize our education and awareness campaigns that have reached hundreds of thousands of people through live presentations, our three-part documentary series, and millions of people around the world through social media.
Not to mention our present and future projects that will continue to educate massive amounts of people and add to this tidal wave of social change.

Let's break it down for you, plain and simple. By choosing to rep the movement and actively support this organization, you're supporting:
Mobilization: Getting the word out
Think about this: nothing happens if we don't get the word out and shed light on the research that exists.
There could be the best, most thorough and credible information from the best sources, but if we don't share it and give it visibility, no one will know about it. That's why developing and producing bold tee shirts are a huge part of this awareness, and that's why your part in our mobilization is so important.
The mobilization of our efforts are who we are, at the core: an awareness campaign and an educational platform that shines a light on pornography's harms. We have spent countless hours and consulted with many experts in developing programs that will best reach people around the world, and educate youth on why porn is harmful to their health and well-being. This includes our blog that has over 1,100 posts detailing how porn is connected to sex trafficking, relationship dissatisfaction, and harms the porn consumer.
Everyday readers can access this information because we've gathered it and optimized it for sharing and conversation-starting.

Not to mention our other global social media efforts, including partnering with researchers and experts in writing our Get the Facts articles and getting the word out on social media with professional writers and bloggers from around the world.
In a way, our mobilization program is why you're reading this post right now. FTND's ever-growing online presence continues to be one of the most recognized aspects of our organization, and one that raises awareness by reaching millions of people each year. Behind every post, every tweet, every blog is an entire team of people dedicated to making sure that we're delivering the best, most accurate and relevant information available to the public relating to porn's harms.
When you choose to rep the movement, you're choosing to fuel these efforts and contribute to the cause in a big way. When you choose to rep, you're giving further visibility and power to the facts that society desperately needs to learn. When you rep and start conversations, you are the movement in motion.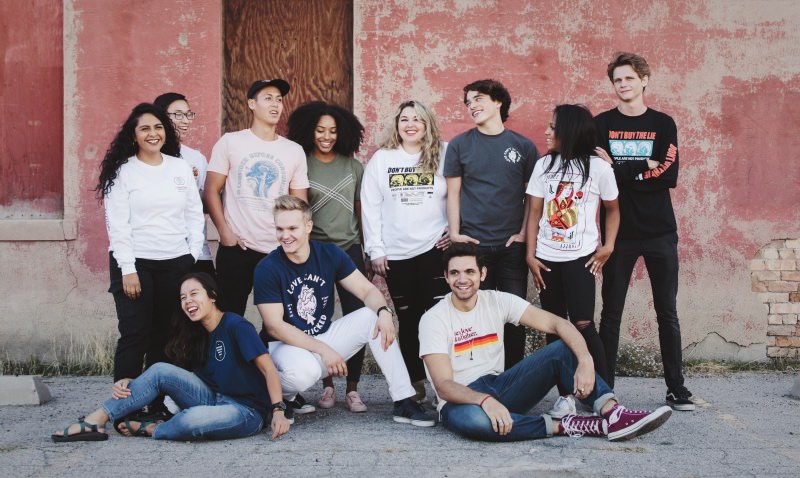 Education: Equipping anyone & everyone with the facts
Now, how do we gather and present the information that we deliver to the masses through mobilization? We are, first and foremost, an organization dedicated to awareness and education.
One of the biggest ways we do this is by traveling around the U.S. and the world, presenting to universities, junior highs and high schools, conferences, parent presentations, and other community events. Another way we do this is by developing online resources that are easy to share and easy to read, geared towards a youthful audience and aimed at delivering the facts.
Not to mention our massive undertaking in producing and releasing a three-part documentary series, Brain, Heart, World, which has tons of interviews with experts and real people whose lives have been deeply affected by porn.
These projects are just the beginning of our efforts to educate the world.
-Live Presentation Program
Fight the New Drug's assembly program is one of the most effective and powerful tools for our cause. Having the opportunity to be face-to-face with tens of thousands of teens, all across the country every year, is a huge indicator of how many schools and communities are joining the movement and agreeing that pornography is a huge issue for this generation.
Our 2018 presentation tours brought us in front of more teens and adults than ever before, and the response was amazing. We reached a total of nearly 131,000 individuals through our 198 presentations all over the US and the world.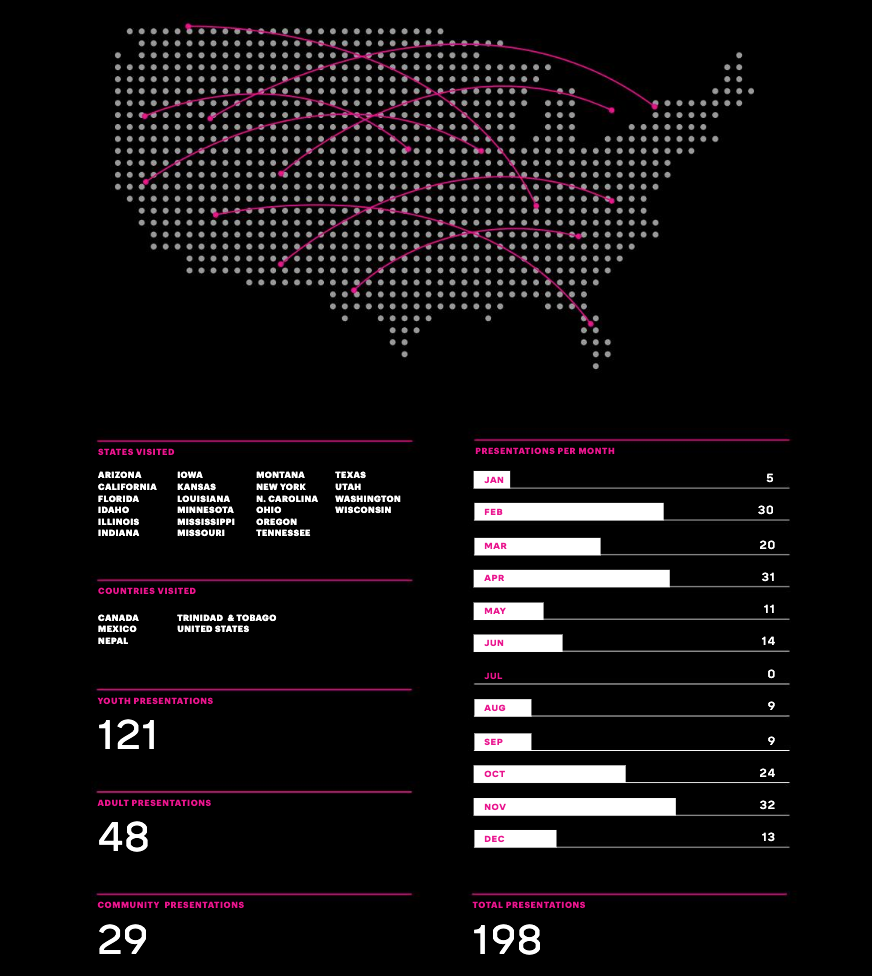 The power of providing our engaging multimedia presentation in schools and communities all across the country was and continues to be immediately apparent, resulting in more connections, awareness, and education where it's needed most. And we're able to do this because Fighters around the world have supported us through saying yes to repping the movement and supporting the cause.

-3-Part Documentary Series: "Brain, Heart, World"
This film series connects with young viewers on how porn affects individuals, relationships, and our world through a combination of engaging humor, relatable personal stories and a clear presentation of the facts. Here's a trailer for the whole series:
Dr. Don Hilton Jr., Dr. Simone Khün, Dr. Phillip Zimbardo, Dr. William Struthers, and dozens more experts do a fantastic job of explaining the research in terms that young people can understand. You might laugh. You might cry. You'll definitely think. And you'll definitely want to watch it for free by visiting BrainHeartWorld.org.
Click here to read more about our documentary educational experience!

-Learn.FTND.org
Knowledge is power in this fight against porn. When Fight the New Drug was founded we knew that we needed to produce a media-rich, video-based, simple website where teens could easily digest the research and be entertained while still learning about porn's very real harms.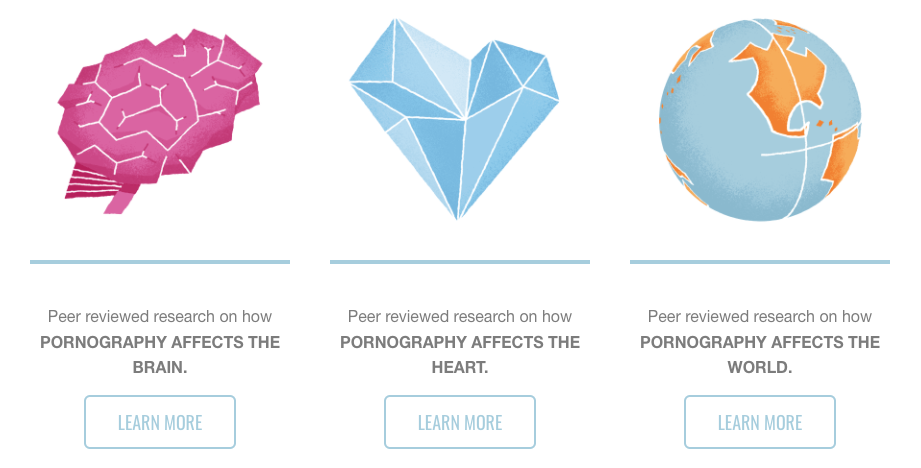 In addition to our current website that receives tens of millions of visitors a year, we launched ftnd.org/overview. It's a website that encompasses that early educational vision, and it's just the beginning of the resources we're creating. Now, teens aren't expected to read through pages and pages of articles, they can get educated through a more dynamic and relatable medium.
Pretty awesome, right? And our Fighters helped to make that happen.
–TruthAboutPorn.org
Now, you can sort through countless research studies from major institutions that detail the harmful effects of porn. Think of it like an aggregated research site, complete with video interviews of experts from around the world in diverse academic fields.

The next time you have a research project or want to see the raw text from studies, free from commentary, check out TruthAboutPorn.org. Our Fighters made this resource happen!
-Let's Talk About Porn: A Conversation Blueprint
Our most exhaustive online conversation guide yet, Let's Talk About Porn.

Click HERE to check it out! Every day, we're messaged and emailed by countless individuals from all around the world, asking how they can start conversations about porn with loved ones or strangers. No matter who you might want to talk to for what reason concerning porn, we've got your back. We've got interactive conversation guides for parents, partners, friends, kids, and strangers. Explore the site by clicking the image above!
-Translated FTND material
We're a global movement, and now, we're a movement that can reach people in their native language. Introducing the newly translated FTND site! We translated select content from our website into four additional languages to help bring the fight for love to new Fighters around the world.
We will continue to add new languages as time and resources allow. Fight the New Drug resources are now available in 5 languages: English, Spanish, Portuguese, German, and French. Get stoked, and share them with all your friends.
Thank you, Fighters
There are many other ongoing and future projects that we're continuing to create and mobilize, and they wouldn't be possible without your support and your continued choice to rep the movement and partner with us in this fight for love.
The truth is, repping the movement is so much more than just getting a tee. Repping is literally representing the stand you're taking against porn and the stand you're taking to fight for real love. If you want to continue to further the impact you're making make sure to start convos, be sure to share the easily accessible research we've gathered, start conversations with your friends and family, or have us come and present in your community. All of these things, no matter how small they seem, make a huge difference and create a dent in the issue that you can visibly experience through real social change.
If you want to take a real stand and make an impact, tees are an awesomely easy and impactful way to start. Donating to this awareness campaign by getting gear from our online store is, as you can see, making an active difference. So, thank you Fighters, for your continued passion and support.
We're just getting started, and we are so honored to have such a huge and growing community of loyal supporters.

Get Involved
Want to become a next-level Fighter? Check out Fighter Club, and get access to our exclusive Secret Store with awesome, exclusive gear (and more!) as a thank you for partnering with us!
Donate today through our online store, and we'll send you a tee as a thank you. Support this growing movement of love and join with our global community of Fighters who are creating a tidal wave of change in our porn-saturated society. Stand out, be different, and be the movement.