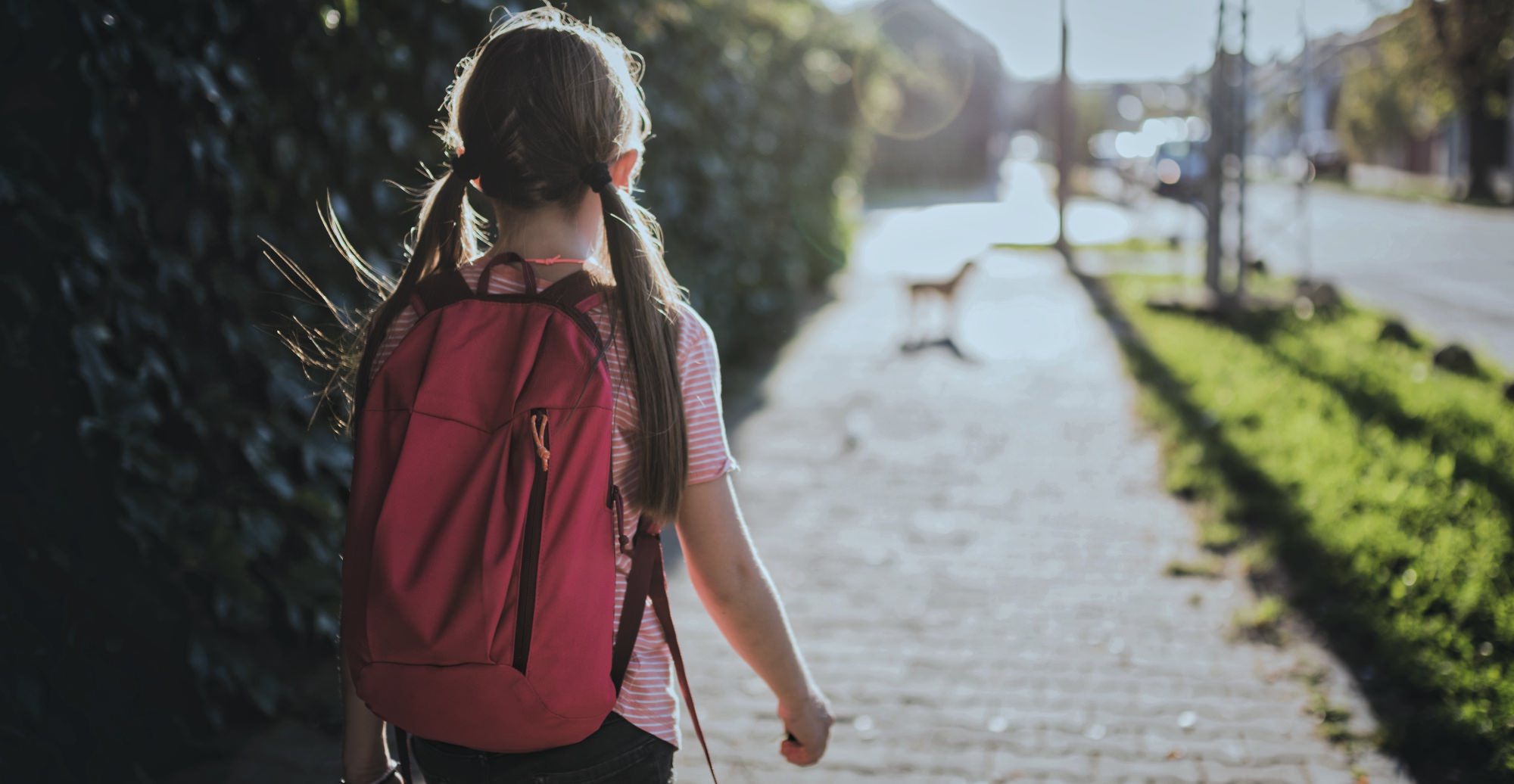 TRIGGER WARNING
The following post contains disturbing situations involving children and adults.
During September 2018 alone, there were over 20 news stories broadcasting charges, arrests, and sentences dealt to people we don't like to imagine would ever possess, distribute, and even produce child exploitation images—teachers.
Now, hear us out: If you're a parent, we don't share these stories to cause panic. And if you're a student, these aren't necessarily cause for you to get suspicious of your teachers. We're simply giving visibility to an issue that is clearly bigger than many people may realize.
Here's a quick rundown of some real stories.
An Alabama kindergarten teacher was arrested and charged with 40 counts of child porn possession. The 26-year-old teacher is also a state-approved therapeutic foster parent who had a 9-year-old boy with him at the time of his arrest. He had passed a background check.
A high school math teacher near Boston was arrested and charged with possessing and receiving child porn, exchanging nearly 30 gigabytes of images and videos via Dropbox and Kik, a mobile messaging app often used for exchanging nudes.
A 2nd-grade teacher in Cary, North Carolina, was arrested and charged for duplicating large amounts of child porn involving boys as young as 5 years old. The videos and images show the child victims being molested by adult men.
In Virginia, a music teacher was caught in an undercover child porn sting soliciting phone sex from someone he thought to be a 12-year-old girl. This choir director and married father of two girls requested naked photos of young girls and sent explicit self-recorded videos through online sharing portals. He is facing multiple charges of sex offenses with a minor.
A Bronx special-ed teacher has pled guilty to possessing and promoting videos of obscene sexual performances by children. He was caught by the Internet Crimes Against Children Task Force and his devices contained material of girls under the age of 10.
In Germany, a head-of-kindergarten teacher is being tried for repeatedly raping a schoolboy for 6 years between 2012 and 2018 and filming the offenses. The boy was first victimized at age 6. Local police had begun investigating him for child porn in 2016 but his employer was not aware of this investigation. Locals are very troubled by this, obviously.
Part of a husband-wife child porn-producing duo in Turlock, California, Adam Henry has been sentenced to 20 years in prison for conspiring to produce child porn as owner and operator of a daycare. While running the Turlock Early Enrichment Center in his home, Henry set up hidden cameras and captured illicit footage of underage victims. He also created videos and images of children engaging in sexually explicit conduct. His wife, Angele, has also been arrested and is accused of sexually molesting a teenage child.
Not the full story, but only a few examples
These are just a few stories. And that's not including other adults in leadership roles over children. This dad was caught taking suggestive photos of boys on a school bus while chaperoning a school field trip to the zoo, as well as possessing an electronic document entitled "How to Practice Child Love." He was also a Cub Scout leader. There's also a photographer for a summer camp for children with disabilities, the kiddie park employee, and the youth softball coach, among others.
This is a problem.
While it's important to remember that there are millions of teachers across the US, and only a relatively small handful get wrapped up in child porn issues, exploitation and abuse do happen. Even 20 accounts a month is 20 accounts too many.
What can be said about the backstage dynamics of child porn habits among people tasked with protecting and nurturing children? Click here for more information about how porn fantasies can evolve into harmful behaviors.
What's being done to fight?
When child exploitative behaviors creep into parts of school systems, something needs to change.
What is being done about this trend among teachers? What are the reasons to be hopeful?

While school policies still need to catch up with the risks of modern technology, there are a number of private and government-based initiatives out there aimed at catching child porn culprits and stopping distribution rings.
The US Department of Justice has a strong program called Project Safe Childhood, using resources at the national and local levels to track down and prosecute child porn perpetrators.
Also, actors Ashton Kutcher and Demi Moore started the non-profit Thorn to develop technology that organizations, companies, and school systems can use to fight child trafficking and exploitation.
The International Center for Missing and Exploited Children (ICMEC) also works to protect children by identifying new and creative ways to fight child exploitation and gathering the tools and resources needed to make those ideas reality.
And here's one more: State-specific initiatives like New Jersey's "Operation Safety Net" track child porn distributors. The report discusses the escalatory nature of child porn—the momentum from child erotica to child porn to hands-on child abuse is all too common. And then? "Wherever children are, predators go," New Jersey State Police John Pizzuro said. And so projects like "Operation Safety Net" target child porn distributors, overseeing massive perpetrator roundups, hopefully nabbing them before they can "go wherever children go" –which is, of course, to school.
The first line of defense
Public and private groups do this kind of work all over the country, and so we can rest assured that when other predators find their way into school settings, they will be caught and prosecuted.
It is important to note, though, that the most important line of defense against child exploitation is healthy and open communication between children and their parents. This story of a Colorado child porn ring bust gives practical conversation questions with which parents can engage their children. Kids are often the first ones to know that something is wrong, and if they feel comfortable talking to their parents, many horrifying situations can be avoided.
If you're a parent who wants to have those conversations, check out this tip sheet and this Department of Justice article to help kids you know feel more free to talk about what they experience at school and elsewhere.
It can no longer be ignored that mainstream porn fuels child exploitation. When you begin to realize how tightly the two are linked, you will want to take a stand for the children you care about and stand alongside us.
Get Involved
Child exploitation imagery and mainstream porn go hand in hand. Help us SHARE this article and continue to educate the world. Together we can inspire change and make sure society knows the harmful effects of porn.
Spark Conversations
This movement is all about changing the conversation about pornography. When you rep a tee, you can spark meaningful conversation on porn's harms and inspire lasting change in individuals' lives, and our world. Are you in? Check out all our styles in our online store, or click below to shop: