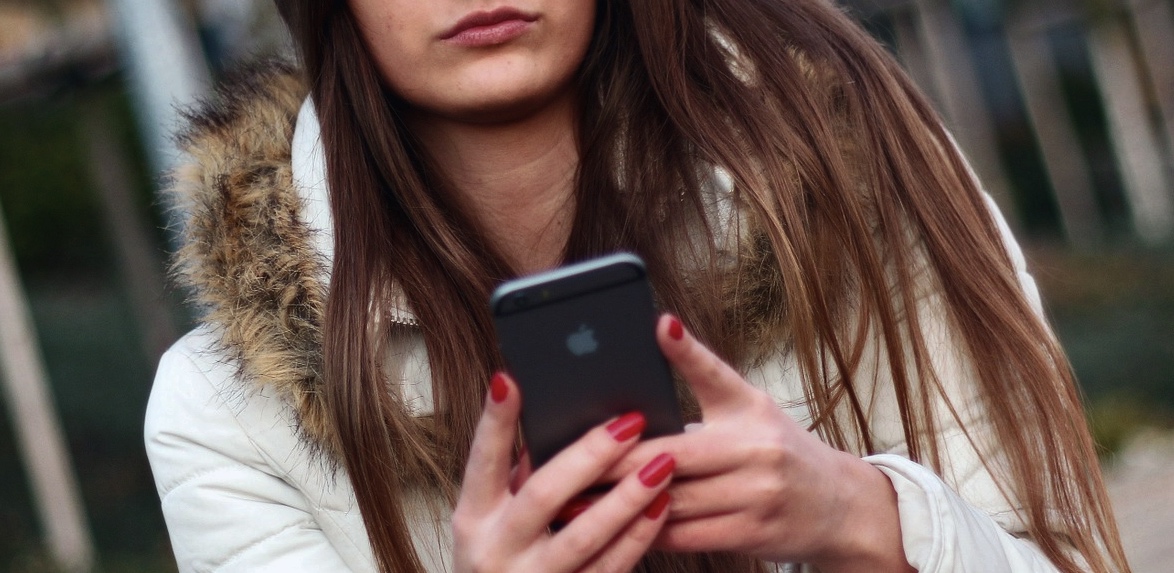 Welcome to 2017, where porn and sexting are the new norm for preteens around the world. But now, something might be done about it.
In the UK, most children will already have seen hardcore internet porn by the time they're 11, as reported by the BBC. And before they're 16, sexting will become a regular form of communication for many teens. One children's empowerment charity says that schools should start teaching about the impact of sexting and pornography because it's becoming more and more normalized among students.
Education To Reflect Reality
The charity, Plan International UK, surveyed 2,000 adults and found that 75% of those surveyed think the impact of porn should be a required part of school lessons, while 71% wanted students to get lessons on the impacts of sexting. The charity's Chief Executive, Tanya Barron, said that she wants "children's education to reflect the 21st Century reality of their lives."
Related: Data Says One In 10 Visitors To Porn Sites Are Under 10 Years Old
Barron said children are exposed to sexual imagery on a "daily basis."
"Children themselves, girls in particular, are telling us that they feel they need improved, age-appropriate mandatory sex and relationships education," she said. "This would help them navigate these difficult issues."
Plan UK's poll of adults in the UK also found that:
About 70% of men and 79% of women thought the "impact of pornography" should be taught in schools
Sexting awareness lessons should be introduced, according to 65% of men and 77% of women
Violence and abuse lessons were backed by 79% of men and 86% of women
Some 86% of adults surveyed wanted sexual consent as part of lessons
The survey's results reflect the growing support for sex education to be mandatory in schools, reports the BBC. Local lawmakers are worried that students in England's schools are at much higher risks of getting STI's when they start having sex. This is probably because they're not being correctly educated on the differences of porn sex and real sex.
Required Lessons On Porn's Impact
Getting legally required sex education in schools that includes lessons on the impact of porn and sexting might be easier said than done.
As of now, all 11 to 16 year olds in public schools get some kind of sex-related education as part of the science curriculum that is limited to the biological aspects of sex and does not cover relationships, sexting, or the hugely negative impact of porn on viewers and their relationships. Many private schools in the country, however, don't have any sort of sex education, biological or otherwise.
Related: How Extreme Porn Has Nearly Doubled The Number Of Child-On-Child Sex Crimes
Some kind of sex education is taught for most 11 to 16 year old students in Scotland, Wales and Northern Ireland, but parents can opt to take their children out of these classes.
One Member of Parliament, Maria Miller, says she wants "compulsory lessons at school to help children better understand the signs of an abusive relationship, issues such as consent and the harm that is done by sexting and underage viewing of pornography."
Last year, an investigation done by Parliament showed that there were "alarming inconsistencies" in the way schools deal with sexual harassment and violence. And in September, a report done by a House of Commons committee said that required sex education would "help to significantly reduce the incidence of sexual harassment and sexual violence in schools."
Fight Against Porn As The New Norm
The reality is, whether they want to or not, the majority of teens everywhere are getting some or all of their information about sex from porn. With porn's easy accessibility and total availability, how could this not be actively influencing the way they view relationships and their own sexualities? Time and time again, researchers have found that people who have seen a significant amount of porn are more likely to start having sex sooner and with more partners, and to engage in riskier kinds of sex, putting them at greater risk of getting sexually transmitted infections.
Related: How Hardcore Internet Porn Is Sexually Crippling Teenagers
It's time we stop underestimating the harms of porn and educate those around us. As an organization, we are working every day to raise awareness on the harms of porn for teens that reflects the reality they are dealing with. We know how porn is harming this generation and the next, so why don't we speak out? By knowing the facts and raising awareness on these findings, we can hopefully spare the next generation of the many harms that are sure to come due to this pornification of our society. Join us in breaking the silence and raising awareness.
Get Involved
SHARE this article and raise awareness that porn is anything but harmless. Let's be the generation that doesn't underestimate the real damage porn can cause.
– Support the cause, rep the movement. Grab a tee to fight for real love: