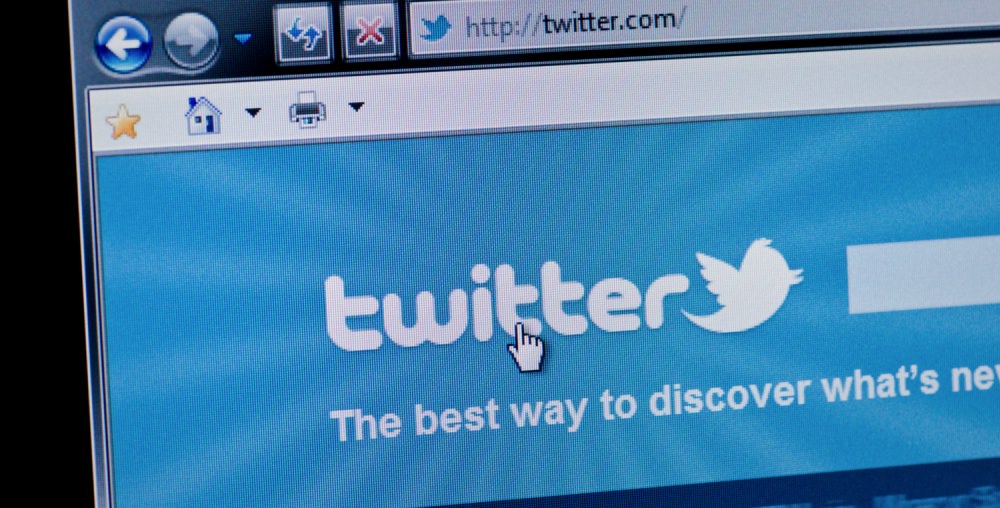 Following closely on the heels of Instagram's porn bot infestation, Twitter has continually experienced a stubborn and pervasive invasion of its own.
The basics of porn bot technology go like this: fake, automated accounts on a social media platform will create messages that appear to be from women seeking some form of sexual connection. If a user follows the porn bot "trail" by clicking on the profile or DM link, he or she ends up at an affiliate marketing website. That click alone generates revenue for the host site. And if the user follows that trail further by actually purchasing whatever porn site account is up for grabs, the porn bot creator gets even more money.

Bots make way into trending territory
According to a Engadget report (link trigger warning), the porn bots that have been taking over Insta's comments section with luring phrases such as "DON'T LOOK at my STORY if you don't want to [email protected]@TE!" are now mirroring trending Twitter topics and adding revealing photos to the game.
The bots will tweet using trending words, constructing phrases as incoherent as "Marzia Pewds KickItOut Tusk Will Keane Irish Sea Phil Lynoott Chopra josh kroenke Lavazza Joe Sugg Dulux Nick Timothy Ben Unwin Amy Adams US Steel Little Brother USA Network Congrats Felix" just to capitalize on news about US Steel layoffs and Amy Adams' birthday.
Related: Why Twitter Isn't Planning On Banning Porn On Its Platform Anytime Soon
Or, they might also go the bold route with graphic tweets along the lines of: "I moan very much during sex, if this does not scare you, call me on whatsapp." Talk about subtle, right?
And what's more, these bots are proactive in their attacks—they follow some Twitter users who seem to have an interest in porn, and others for much less clear reasons:
Not sure what to make of so many #pornbots retweeting about my paper on distributive justice, transportation equity and accessibility :/ https://t.co/kiarpTrrgl

— Urban Demographics🚡 (@UrbanDemog) August 29, 2017
Porn bot soldiers in a larger army
As Engadget states, these social media invasions reveal that Instagram and Twitter don't have a full handle on scam control and explicit content, despite their policies (link trigger warning) on both authenticity and sensitive media. And it's enough to make account holders petition Twitter for better infrastructure and anti-spam protocols.
These regulation flaws leave your average Twitter account holder exposed to explicit images and language he or she might not desire or seek. And because of this reality, person after person has tweeted some form of a desperate request to Twitter to "handle the porn bots" because they can't seem to escape from them.
Related: Exposing Twitter's Massive Porn Problem
One user even stated that he had already blocked 17 porn bots in one day and they were still coming at him. The "invasion" language starts to seem relevant, right?
The Twitter porn bot phenomenon is just one of many trends in a cultural landscape littered with porn. As recently as a generation ago, someone wanting to consume porn had to go looking for it at local video shops or gas station magazine racks. Now, it comes looking for us, whether we want it or not.
And when you're talking about something as influential and consequential as the porn industry, that matters.

Porn is on the offensive and taking no prisoners
With porn now on the offensive in our society, people have less say about the themes, messages, social frameworks and sexual stereotypes thrown at them by porn and pornified media. Porn is constantly creating and spreading destructive lies that warp the consumer's ideas of self-worth, identity, and body image.
And those lies are coming in from every side.
People going about their lives are more and more likely to be unexpectedly exposed to hardcore content in public places. A normal citizen can now get a full view of unrequested hardcore porn while doing research in a public library, while stuck in an airplane seat for hours, or while catching an Uber ride. Unsuspecting passengers have even been hit with a full-force hardcore show while passing by monitors in train stations.
Through porn bots as well as explicit hashtags and content, social media as a whole is a major hub for extreme porn and child exploitation—and it's not that difficult to find.
Potentially the most troubling part of porn's aggressive offensive is that accidental exposure for young kids is at an all-time high, and the numbers are unsettling.
Related: The Porn Bots Are Taking Over Instagram, And This Is Why
A report found that almost half of minors who watched porn were first exposed to it by accident through pop-ups on their computers or links on email and social. One non-profit working to end child exploitation in the UK reported earlier this year that 1 in 10 children seeking psychological help after being exposed to graphic and disturbing porn were 11 years old or younger. A recent investigation shows children as young as 7 are now viewing porn.
Every single day, our organization receives personal stories of accidental exposure—unwanted and harmful—from around the world. And seeing as children especially have a hard time filtering through social messaging to find what is factual and what is not (and let's be honest, are any of us great at that?), these experiences are especially traumatizing.
The result of all of this early exposure is this: research has produced an overwhelming amount of evidence that shows how porn's lies lead to and fuel existing mental health issues, self-worth crises, and relationship troubles.

Porn is everywhere, so get equipped with the facts
Porn is no longer just those Playboys hidden under your older brother's or parents' bed. It's hardcore, violent videos that are everywhere, and these recent social media porn bot takeovers are the newest way porn is pushing into neutral social territory with its harmful influence.
Related: We're An Anti-Porn Organization, But We Don't Want To Ban Porn—Here's Why
But the good news is as the porn bots get louder and more accessible, so do the science and research that show how their products are harmful to consumers, relationships, and society.
If porn bots can make headway on Twitter or Insta, we can too with the message of real love. Are you with us?