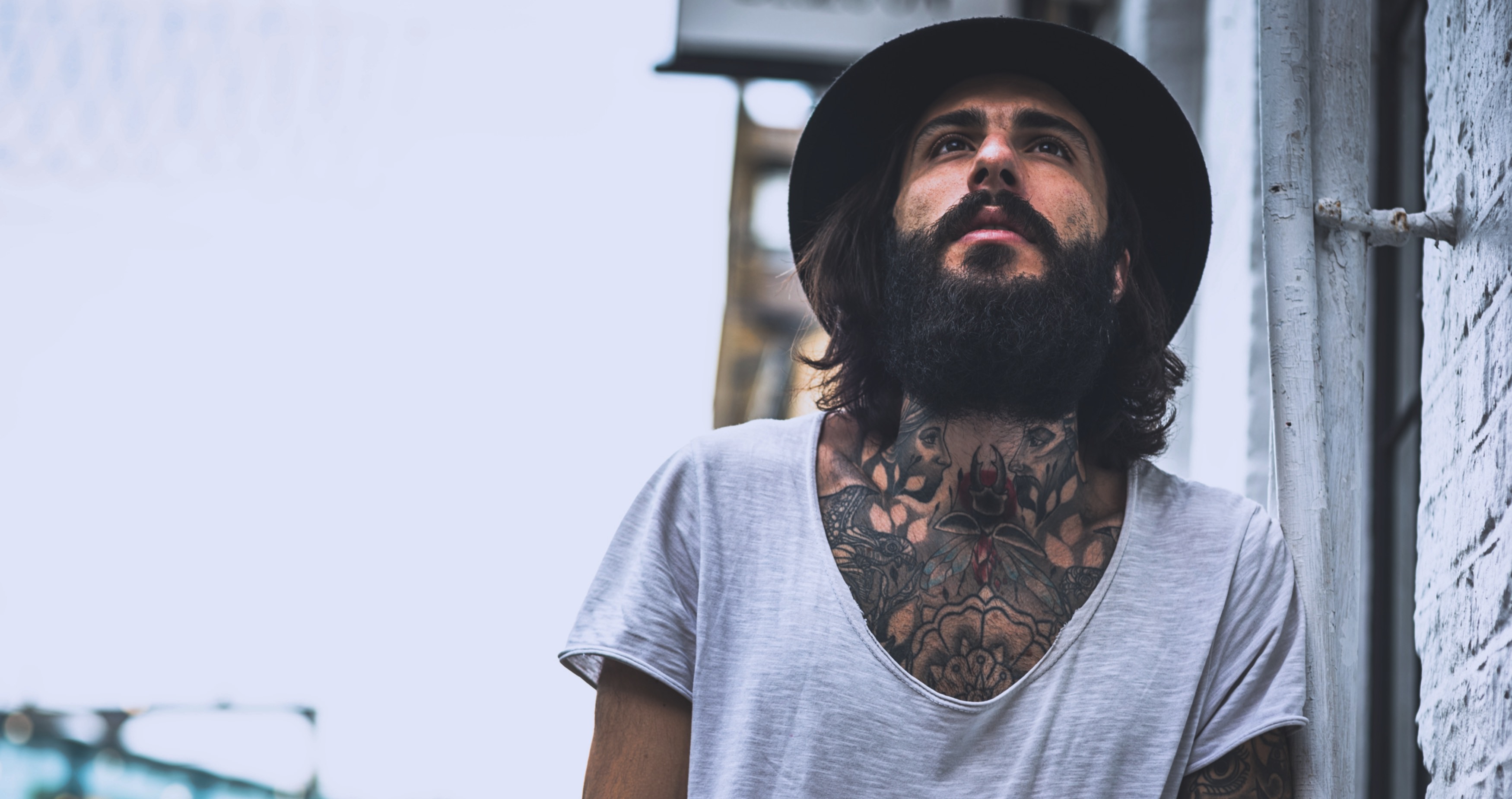 Many people contact Fight the New Drug to share their personal stories about how porn has affected their life or the life of a loved one. We consider these personal accounts very valuable because, while the science and research is powerful within its own right, personal accounts from real people seem to really hit home about the damage that pornography does to real lives.
We received a story that shows what a real struggle pornography can turn into. The following story shows how porn can isolate, consume, and eventually even destroy friend and family relationships.
---
I want to, first of all, thank you for everything you guys at Fight the New Drug are doing for the world. I'm sure you've heard that a lot, but there is never enough times thank you can be said for what you are doing. Although you have plenty of stories, I would like to share mine.
I'm 25 years old. Several years ago, just before my 18th birthday, I found out that my girlfriend was pregnant. At that time, I had a full scholarship to a great university and was on the path to having Olympic qualifying times for track & field. My girlfriend and I made the choice to get married. I left behind my scholarship and dreams of being a top athlete to raise my daughter and work to earn money. It was easily the hardest choice I had ever had to make in my life.
Skip ahead a few years, and we had another child, this time a baby boy. My kids are by far the best thing that have ever come into my life! I wouldn't change a thing about my past because of these two little ones. Time continued to go by and life got a little harder, as it does for some people. For whatever reasons I had, my life at that time became a combination of watching porn and gambling. At the time, I believed that gambling was the worst of the two addictions. I saw that gambling was making it hard to pay my bills and I had to lie about where our money was going. It made me feel terrible about what I was doing. All the while, I was watching porn and justifying that porn wasn't hurting anyone. It's just a video so it's not cheating, I told myself.
I rationalized that it wasn't affecting my relationship and that it shouldn't matter to anyone because it was only an image on a screen, done alone by myself. What I didn't see in the moment is that it was making me less interested in being intimate with my wife at the time. I would watch it before she got home, making it so I was fine for the rest of the night, preferring to just sleep than have sex because I had already taken care of myself. Watching porn gave me an adrenaline rush and so when actual intimacy with my wife presented itself, I didn't feel that rush because it wasn't up to standard with the variety of videos I was watching. Eventually, the constant shock and novelty is what I started to crave. Things only got worse from there.
Related: How Porn Messes With What Consumers Find Attractive
Long story short, I ended up having two different affairs, one of which I kept going for a while. I kept cheating because it felt like that same shock and novelty I got from porn. My wife and I ended up getting divorced. Because of my decision, I threw away my ability to wake my kids up in the morning or read them a bedtime story at night. All because of a stupid video that kept leading to more videos.
After we had separated, I was able to look back and realize the damage I had caused. I tried watching porn again and for the first time, I only got about 10 seconds into it before realizing that it wasn't doing anything for me. With the video playing in front of me, I realized that I hated it. After that, I went for a long time without looking at porn. When I would see topless women in movies, I even got uncomfortable. I began taking pride in not viewing porn and loved the fact that when all my friends would talk about stuff like that, I could tell them about how I didn't need that crap.
Related: I Tried Giving Up Porn For One Month, And This Is What Happened
When I first entered into a relationship with my now fiancé, I couldn't help but feel ashamed. I felt I was already unworthy because of my past. She is so amazing and I truly don't believe I could ever find someone else to love the way I love her. I didn't feel I deserved her. I eventually learned that she had had a difficult past as well which seemed to momentarily make things easier for me, allowing me to focus on helping her. But one of the results of her past was that she hates porn and has felt the damaging effects of it. She is a very forgiving person and told me that she didn't care about my past or even if I slipped up, as long as I'm always honest, upfront, and genuine. But because of how much I resented myself and the feelings coming back to me, I hid things, which made the relationship difficult. I went a long time into our relationship without watching porn but one day, and I honestly can't tell you why, I started looking at porn again. Not just every once and a while, but frequently. I had my excuses but I realize now they were all worthless.
This was about the time we got engaged. Because we were close, she began to feel that something was different. Being concerned, she did what most partners in a relationship do: worry. She started paying closer attention and looking into things. Eventually, she found my search history. She confronted me and told me to be honest. But because of my shame and guilt, I still tried to deny it. After she showed me proof, I finally just told her. Of course it was too late at that point to keep her trust, so the situation exploded. We are still together, but since that fight, she doesn't trust me. Why should she? The problem now is that I've honestly stopped watching and have no desire to because of the hurt I've caused, but I don't know how to gain her trust back. How can I show her I've stopped for real, without having her feel like she has to monitor my online activity? How do I make her feel wanted and not self-conscious anymore? How do I get us back to a place where this isn't an issue?
Thank you for listening to this. And thank you so much for all the help and inspiration you give me, as well as countless others.
– T.
Why This Matters
This story is just one of millions who are ensnared by the highly addictive nature of pornography. Porn is basically sexual junk food. When a person is looking at porn, their brain thinks they're seeing a potential mating opportunity, and pumps the brain full of dopamine. And unlike healthy sexual relationships that build up over time with an actual person, porn offers an endless stream of hyper-sexual images that flood the brain with high levels of dopamine every time the porn viewer clicks to a new image. Eventually, as the brain acclimates to the overload of dopamine, watchers of porn often find that they can't feel normal without that dopamine high. Little things that used to make them happy, like being with a friend or family member, can't compete with the dopamine flood that comes with porn, so they're left feeling anxious or down until they can get back to it.
With young boys growing up with an unlimited access to porn at their fingertips, our society is witnessing a major epidemic with pornography negatively affecting physical, mental, and emotional health of viewers. Stories like this are why we fight to expose the real harms of porn and fight for real love, instead.
Need help?
For those reading this who feel they are struggling with pornography, you are not alone. Check out Fortify, a science-based recovery platform dedicated to helping you find lasting freedom from pornography. Fortify now offers a free experience for both teens and adults. Connect with others, learn about your compulsive behavior, and track your recovery journey. There is hope—sign up today.