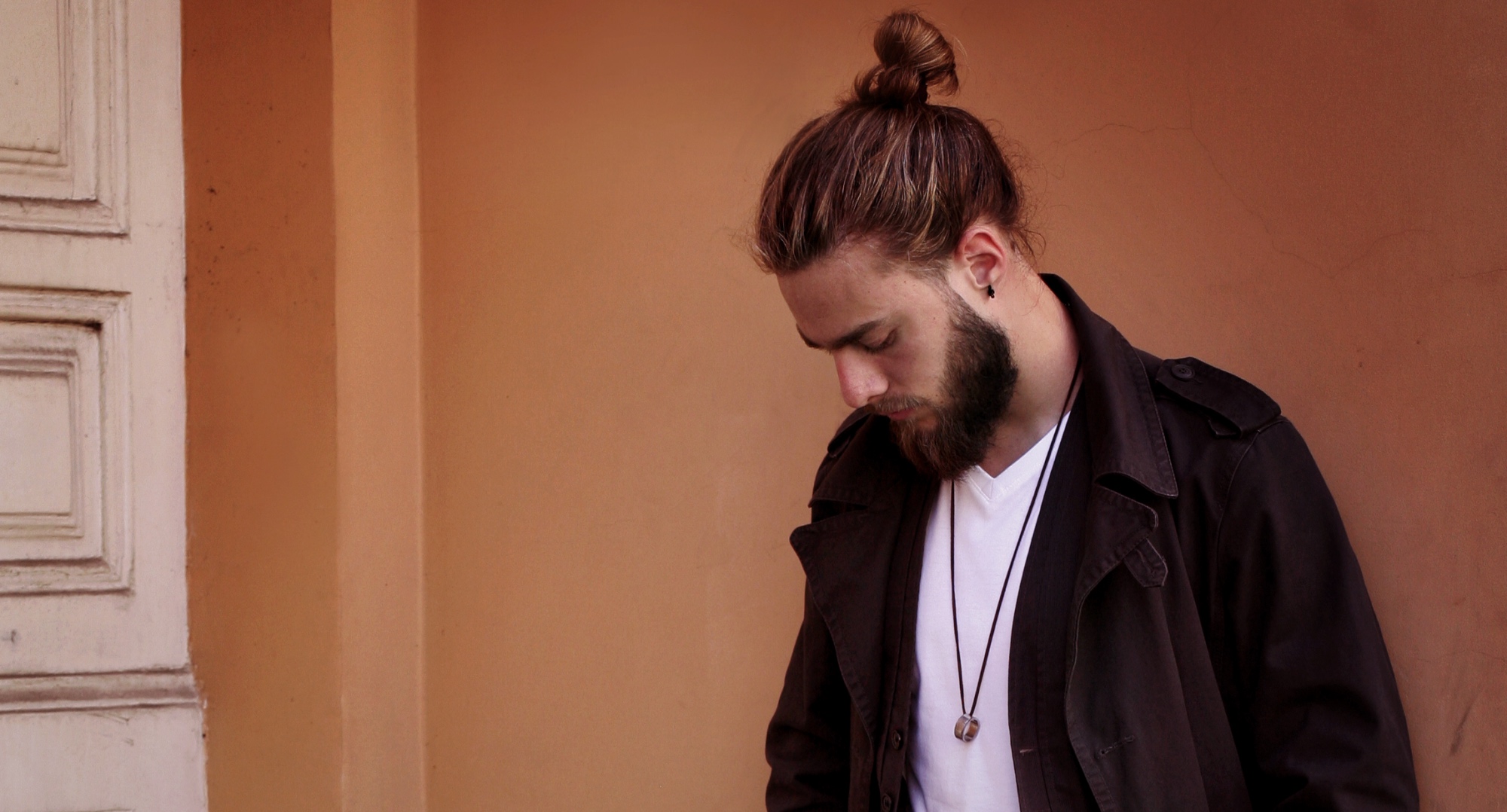 Many people contact Fight the New Drug to share their personal stories about how porn has affected their life or the life of a loved one. We consider these personal accounts very valuable because, while the science and research is powerful within its own right, personal accounts from real people seem to really hit home about the damage that pornography does to real lives.
We recently received this true story from a Fighter who has seen firsthand the societal impacts of porn and how it normalizes sexual exploitation.
---
Hi FTND,
I'm willing to bet that a lot of you wonder why I rep the movement. I support Fight the New Drug because this is an issue that has affected my life.
What many don't know is pornography and human trafficking fuel each other. My biological mother was a prostitute—it was her way of putting food on the table and the sole means of providing for her twins.
For years, I experienced watching men come in and out of what I knew to be my home and just a shared wall away from her, awaiting her return. But while I don't remember a lot of the details, I do however remember the day I would be separated from what I knew to be my mother and sole provider. It was just a few months after my 4th birthday, and word had gotten out about the living situation me and my sibling were in, and it was reported to Child Protective Services.
Almost without hesitation, her rights as a mother were terminated and us children were seized from the home. The day was chaotic, I can remember physically being separated from my biological mother, and my sister hiding from what we thought to be the bad guys.
Related: When Porn Wasn't Enough For My Partner, He Turned To Prostitutes
Days passed, and while in the custody of the state, I remember spending time in group homes. Months passed of bouncing from home to home, and one day we were off to somewhere else. I showed up with a small black garbage bag of the only possessions I owned, hand in hand with my twin sister. We had nothing but each other and our small bags. To us this was just another stop along our chaotic journey, I was sure we'd be passed along once more. But this one was different.
For the first time in my life, I looked into the eyes of my father. My dad, the man that didn't give me life, but he did give me a purpose in life. And a mom, a woman that showed me how to give and receive real love. I'll never forget it.
Many share a similar story, a story no child young or old should be a part of or influenced by. Along the course of my childhood, I was a victim of human trafficking. But had not it had been for the individuals whom I now call my parents, I'm not sure where I'd be. Or what I'd be involved in.

At the young age of 4, I was removed from the home where pornography was a heavy influence in the environment, and placed in the care of an AMAZING family. Since then, my family has consisted of 22 adopted children, all with separate backgrounds, and a few with stories even similar to mine but all joined with one name. Now, we have a past to forget about, and a future to look forward too. Since these experiences have happened, I've learned what "love" is, it can't be bought, it can't be clicked on, and the world will not change the meaning of it. Love is real, it's tangible. Love is not deceiving. And through it all, I fight for love!
Related: Police: Arizona Porn Studio Owner Sentenced For Running "Cleverly Disguised" Brothel
I've decided to let this be a strength and chapter in my life that could help others. My story is not different from too many other people, but I want you to understand how something that seems so little can make a huge impact on a life. Porn isn't harmful because it's porn, it's harmful because it deceives and changes the way you look at the people around you with the influence of seeing them just as objects.
I'm not here to condemn anyone because I too have struggled. I'm here to share my story how it's affected me and how it's opened my eyes to the more fragile, worthwhile things in life.
–M.
Why This Matters
We applaud this Fighter's strength and perseverance through everything he's experienced and grown from. And while his story is heartbreaking, it's not entirely uncommon.
Despite the fact that prostitution is illegal in the United States (aside from a few counties in Nevada), there are approximately 1-2 million prostituted persons that are known of in the country. Research shows that 39% of those who participated in prostitution were "regular pornography consumers" who were "reenacting pornography with women in prostitution."
Hardcore pornography, by definition, explicitly shows rough and demeaning sexual acts which desensitize the viewer and often makes them crave harder and more extreme sexual acts in real life. So, what happens when the viewer wants to reenact these pornographic scenes with a real person?
Many will argue that it's a perfectly fine and healthy thing for a society to have people who sell sex, but we'd beg to differ along with countless other anti-exploitation organizations like our friends over at Exodus Cry. Watch this video and learn why prostitution is not actually a true choice:
According to this research, "46-48% of interviewees purchased sex in order to obtain sex acts they either felt uncomfortable asking of their partner or which their partner refused to perform. The most commonly cited acts were anal sex (27%) followed by oral sex (7%). Other acts mentioned included group sex, using sex toys, sadomasochism, domination, and other fetishes."
What are some of the sexual acts people sought out to perform with prostituted people? To quote directly from the study, "I want to pay someone to do something a normal person wouldn't do. To piss on someone or pay someone to do something degrading who is not my girlfriend" and, "Anything you can't get from your girlfriend or wife, you can get from a prostitute."
Prostitution is a way to fulfill what pornography promises. To some consumers, who are male by the majority, pornography and prostitution are one in the same, with 49% of men stating that they think of women in pornography as prostitutes. Prostitution, it seems, is just one of the ways a consumer can re-enact sex acts viewed in pornography.
And this connection, between porn and exploitation, is just one of the many reasons why we fight. Are you with us?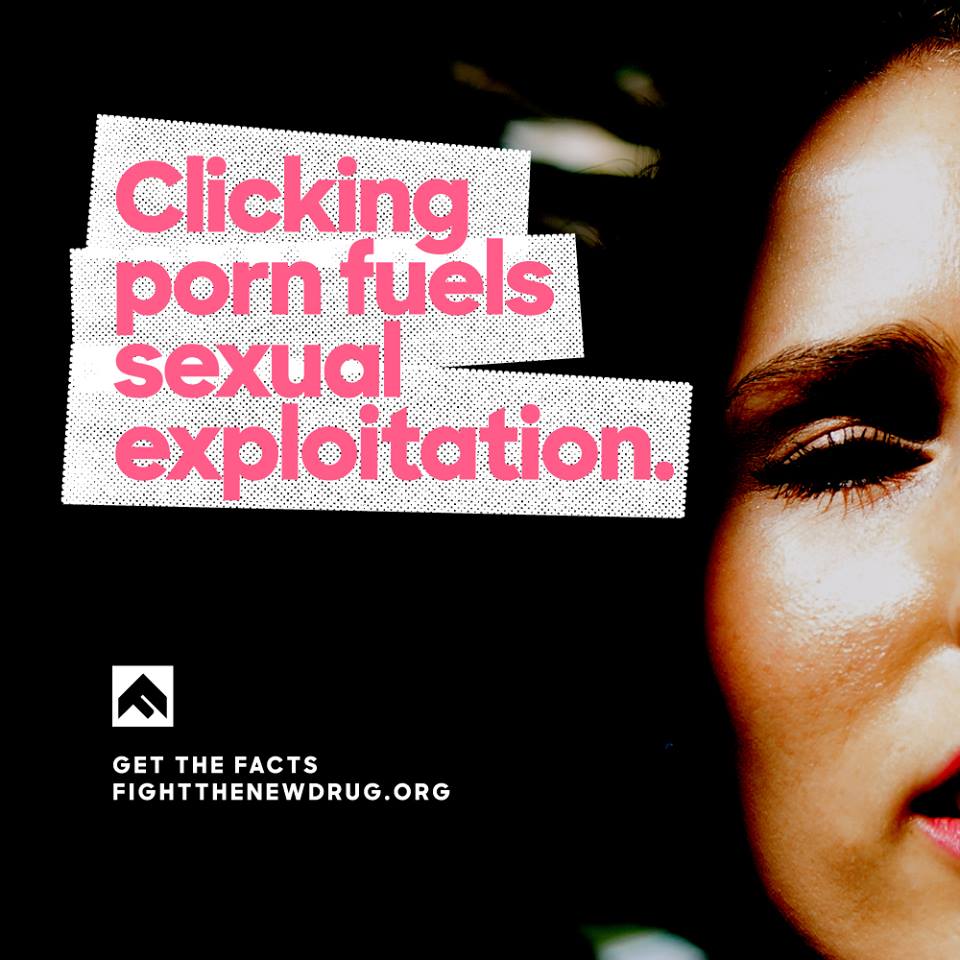 What YOU Can Do
SHARE this article and raise awareness on the inseparable link between porn and prostitution. Spread the facts on the harms of pornography.
Spark Conversations
This movement is all about changing the conversation about pornography and stopping the demand for sexual exploitation. When you rep a tee, you can spark meaningful conversation on porn's harms and inspire lasting change in individuals' lives, and our world. Are you in? Check out all our styles in our online store, or click below to shop: