Guest piece by Dan Gray (LCSW, CSAT), the Clinical Director and co-founder at Lifestar Therapy.

How many times have you asked yourself: is pornography really harmful? Well, guess what? It is. Pornography is addictive, which in the long run rewires the brain, kills relationships, and can lead to abusive relationships against women and men.
With the advent of the internet, pornography became easier for anyone and everyone to access. Today, 68% of young men and 18% of young women view porn at least once a week, and those numbers are growing. A pornography epidemic is on the rise, not only because it is easier to access, but because of the lack of information people have had on the negative and harmful effects associated with porn obsession.
Related: 5 Ways Porn Creates And Fuels Anger In Relationships
We do know that pornography and other addictions are used as self-medicating tools, which can lead to depression. More research is being conducted and more evidence is arising to show the damaging effects pornography and other sexual problematic behaviors have on our brain, body, relationships, and life.
As people delve further into pornography compulsion, here are three factors that come into play:
Pornography and Depression
It is hard to say what comes first, the pornography problem or depression. However, pornography and other addictions are used to make the consumer (temporarily) forget about feelings of sadness, fear, anger, or boredom. This habit can quickly lead to depression and is also something depression can lead to. It's like a chicken and egg scenario: you're not really sure which one comes first, but in this case, you sure don't want to find out because it can very quickly affect your mental health.
Related: An Inside Look At The Lives Of 5 Guys Who Have Given Up Porn
Pornography, along with other addictions, floods the brain with dopamine and makes us feel good. Over time, as more dopamine is released, you will feel the effects of the dopamine less and less, which leads people to search for hardcore porn and other stronger substances to feel good.
For many, pornography is a substitute for the feeling of happiness. As you numb yourself with graphic sexual images and videos, you are missing out on building some real, amazing relationships with your spouse, friends, and community. In the end, no amount of pornography will take away your problems. In fact, it will just become one of them.

Mental Anxiety
Pornography addiction damages relationships and takes a toll on your overall mental, physical, and emotional health. Through pornography, many try to cover up how they are truly feeling about themselves, relationships, and other aspects in their life they aren't happy with. In the end, not only have they missed out on finding/experiencing genuine love, but are left feeling even worse about themselves and their circumstances.
The guilt and shame associated with sexual addiction can be detrimental to your sense of self-worth, accomplishment, and the way you interact with others. If you have a low self-worth, a pornography struggle only fuels the fire and pulls you farther down the spiral of despising yourself more and continuing to participate in the destructive behaviors.
Disconnection
Pornography compulsion or obsession has a huge negative impact on relationships. As humans, we are wired to have relationships and build connections with others. We need the social interaction and sense of community, not the fake intimacy that pornography provides. The more people become hooked to pornography, the more they start missing out on building those connections.
Related: The Pornography Prescription: Why Are Therapists Advising Patients To Watch Porn?
As consumers turn more towards pornography and sexual addiction, they may lose their desire for real sex altogether. Sex becomes not as exciting as the pornography and soon the viewer is dealing with serious sexual problems. Emotionally, porn consumers become more withdrawn from those they love. Their obsession pulls them away from their friends and family, making them miss out, and disconnect with those they love.

Overcoming the Addiction
If you are struggling with pornography and sexual addictions, there is hope. Find a close friend, support group, or therapist that you can talk to. By first admitting you have a problem, you can move forward with your healing. No one should have to miss out on life because of their compulsions.
In the end, we all need to keep spreading the word that pornography is harmful. No longer can we afford to turn a blind eye as more people, men and women, are pulled into the seductive charms of pornography. There is nothing romantic about pornography. Instead, it promotes an unrealistic view of true intimacy and healthy relationships.
Need help?
For those reading this who feel they are struggling with pornography, you are not alone. Check out Fortify, a science-based recovery platform dedicated to helping you find lasting freedom from pornography. Fortify now offers a free experience for both teens and adults. Connect with others, learn about your unwanted porn habit, and track your recovery journey. There is hope—sign up today.
Fight the New Drug may receive financial support from purchases made using affiliate links.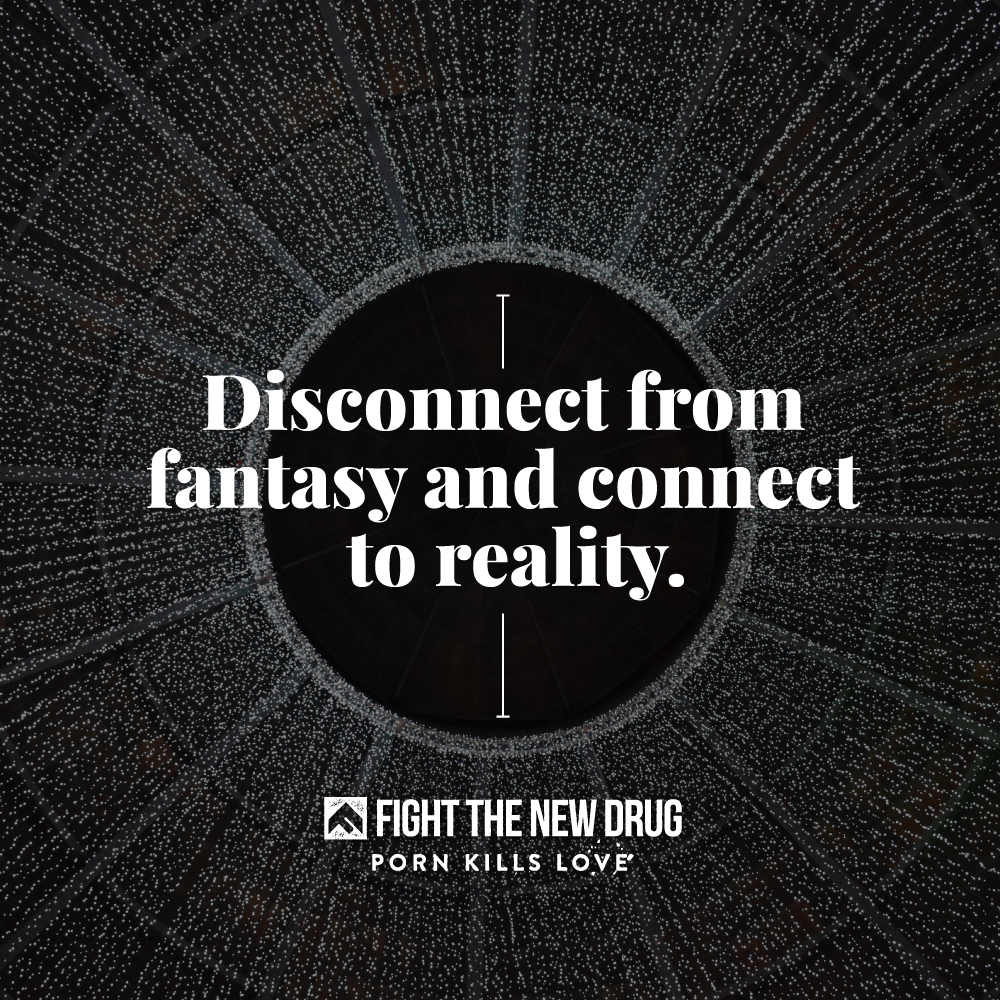 About the Author
Dan Gray has a master's degree in social work and is a CSAT (Certified Sexual Addiction Therapist). He is also certified as an addictions counselor with the National Association of Forensic Counselors.