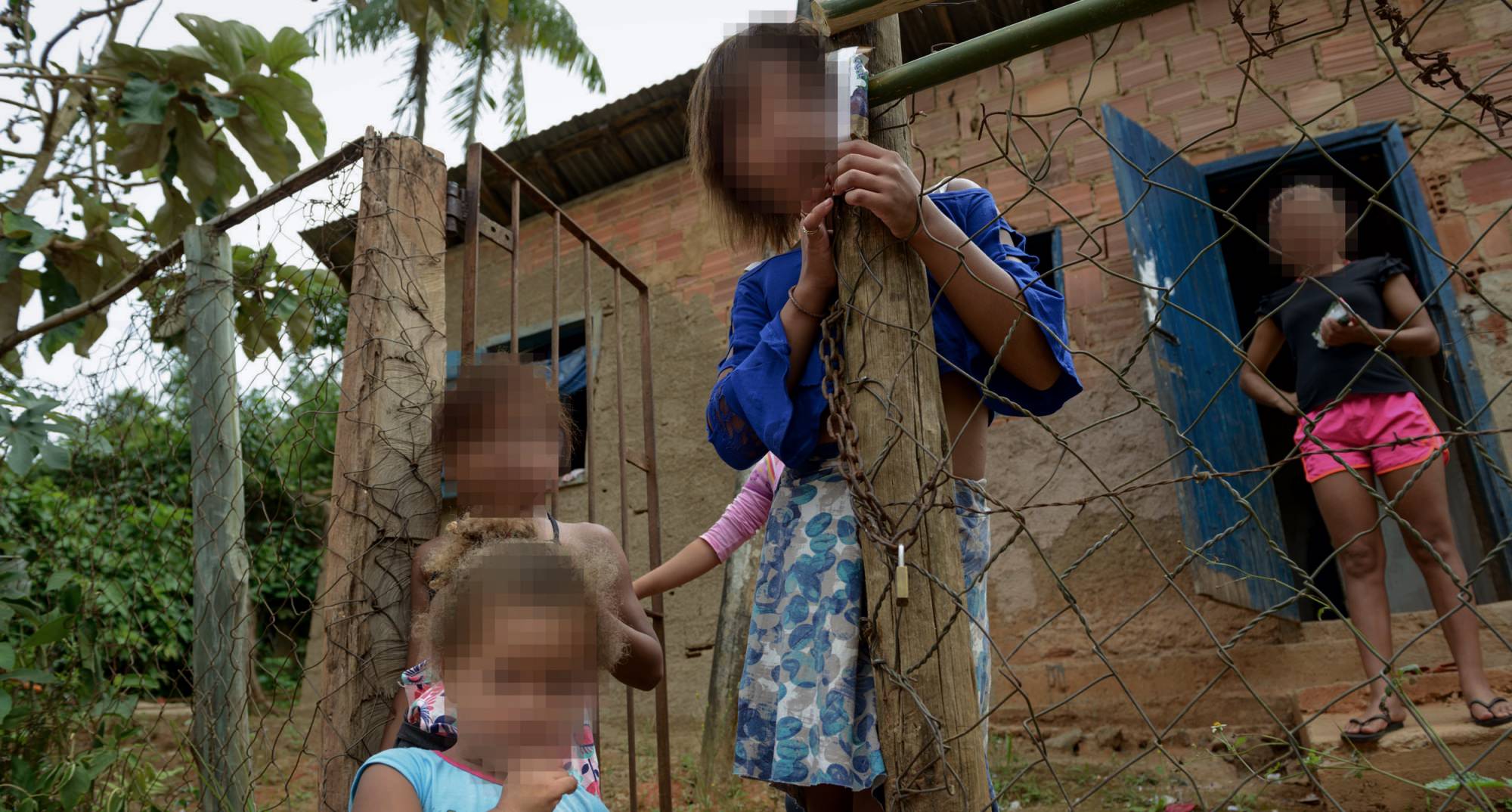 This post comes from an article originally posted on news.com.au by Candace Sutton. It has been edited for content and length.
---
Around a bend on one of Brazil's longest highways, only a 50-minute drive from Rio de Janeiro's 2016 Olympic village, girls as young as nine are sold to truck drivers for sex.
The BR-116 runs for 2,800 miles between the World Cup stadium host city Fortaleza in the far north of Brazil to Brazil's largest city, Sao Paulo, where the Arena de Corinthians staged Olympic soccer games in the south.
Related: By The Numbers: How Porn And Sex Trafficking Are Inseparably Connected
The road is nicknamed the Highway of Death (Rodovia da Morte) for its mortality rate due to many accidents and unstable weather and conditions along the route. But its real misery occurs at 262 truck stops along its way, where young children are sold for sex, often by their own families, sometimes as part of a town's unofficial bartering system.
The Reality of Trafficking on the BR-116
At Meninadanca, an organization established to stop the exploitation of at-risk girls in towns along the BR-116, the real-life stories are mind-blowing.
When a Meninadanca team visited the remote town of Candido Sales, which is bisected by the BR-116, they discovered that underage girls in the town were regularly offered to men as prizes in raffles.
Related: How To Spot (And Rescue) A Sex Trafficking Victim
Trucks and heavy goods vehicles clog the road lined with bars and brothels through the town, just miles away from the dirt brick homes where Brazilian families live in poverty.
Sex trafficking gangs target the town and poor families are vulnerable to offers of money for their little girls.
But even the Meninadanca, workers were surprised when a town council psychologist told them raffles were held regularly with the winning ticket holder's prize being the right to abuse a particular girl being sold.
The psychologist Gleyce Farias said, "Candido Sales is a small town, but every day we hear of another girl who has been sold… I had to stop a mother from allowing her 12-year-old daughter to 'marry' a 60-year-old man, for money of course… Another 13-year-old girl ended up in the hospital because of the abuses she suffered. She told us how from the age of nine she was made to watch pornographic films, and men would pay her to touch them."
Fighting an Uphill Battle
Matt Roper, a journalist and author, has held a walk of the BR-116 and Meninadanca's Facebook page has an "adopt a kilometer" program on me for each section of the highway to raise money for the non-government organization.
Roper has helped establish 'pink house' refuges for girls rescued from the highway, although he admits many times it is too late.
Related: VIDEO — How Clicking Porn Directly Directly Fuels Sex Trafficking
In the case of 12-year-old Jessica, from a small town on the BR-116 in northeastern Brazil, she was drugged by a female pimp at a party and kidnapped in a truck. She was then taken with another young girl off to the northern coastal town of Fortaleza, Jessica was forced to "pay" for the trip by having sex with the truck driver. In exchange for food, the girls were forced to sell themselves to tourists on Fortaleza's beaches. The pimp only took them back home after Jessica's desperate family made phone calls, but the woman went unpunished.
It was a different case for a nine-year-old called Emilly, who was taken from her family and raped and murdered in 2014. Roper and Meninadanca took up the murder case after they learned that the accused had been acquitted on a similar charge just days before Emilly's death.
The Pink House held public protests and the man was eventually tried and sentenced to 25 years in prison.
During the 2015 World Cup soccer in Brazil, which was a forerunner for the soccer venues in the 2016 Olympic Games, Roper and fellow Pink House activists found young girls who were being trafficked in streets just miles away from the showpiece World Cup stadium in Fortaleza.
"The venue is just half a mile away from the BR-116 highway, and in the middle of a destitute area where vulnerable children have seen nothing of the stadium's $330 million cost," Meninadanca said in a media release.
"Fans should enjoy (the soccer) but they should also know of the injustices and abuses being suffered by this country's children… Most of all, of the BR-116, where thousands of girls are trapped in a nightmare of abuse and exploitation a long way from the crowds and TV cameras."
Trying to Establish Hope
The Meninadanca Pink House group has reached out to the exploited children, but is not always successful in saving them.
By the age of 13, Lilian had been sold to truck drivers by her mother, handed to neighbors in exchange for cigarettes, and sold by family members for $4 a time.
Related: Jessa's Story – How I Survived Years Of Child Pornography And Sex Trafficking (VIDEO)
She moved in with a 30-year-old man who held her captive and beat her up. The sad girl told Meninadanca she dreamed of being a lawyer when she grew up so she could "do justice," but was being beaten and abused daily by her "husband".
Matt Roper has written three books of harrowing tales about the girls along BR-116: Highway to Hell, Remember Me, Rescue Me, and Street Girls.
Three years ago, Roper retold the sad tale of Leidiane, a skinny 11-year-old whose parents sent her out each night to the highway near Governador Valadares, 370 miles north of Rio de Janeiro. She wore a skimpy sun dress to sell her body to truck drivers for $12 so her family could eat. Encountering her on the highway, Roper could still see the innocent little girl in Leidiane, despite the fact she was selling herself amid the dust and the diesel fumes. She told him that sometimes, when they'd finished with her, the truckers would push her out the long drop down from the cabs of their car-carriers or semi-trailers.
Related: Uncovering Latin America's Fight Against The Sex Trafficking Crisis
When Roper later returned to the city, he took the time to track down Leidiane who by then was 12-years-old and now addicted to crack cocaine. The innocence she had projected during their highway meeting was gone. When he refused her request for money, arguing she would only spend it on more crack, Leidiane became sullen and angry.
"We were too late," he said.
Meninadanca is now establishing a new Pink House in Candido Sales to combat the local practice of raffling girls off for money, and have a sponsorship and donation program on their website for anyone wanting to help rescue young girls in Brazil.
__________________
Why This Matters
We couldn't be more saddened (and sickened) by the extreme sexual exploitation of kids happening in Brazil. And while this story highlights young girls, the reality is, any boy, girl, man or woman can become a victim of sex trafficking. This is an everyone problem, no matter where you live. Sex trafficking is a global issue, and it's only made worse by pornography. We want to call attention one more time to this part of the article:
"Another 13-year-old girl ended up in the hospital because of the abuses she suffered. She told us how from the age of nine she was made to watch pornographic films, and men would pay her to touch them."
See that? Porn escalated an already unacceptable situation, and we cannot ignore the huge connections between porn and trafficking.
Related: One Simple Rule That Could Stop The Demand For Sexual Exploitation
Human trafficking is not an out-of-reach issue that we are powerless to prevent. At any given moment, millions of men, women, boys and girls fall victim to a culture that uses their bodies as commodities. And every time someone clicks a pornographic video or views a pornographic image, they are running the risk of seeing an actual victim of human trafficking.
Sex trafficking is a global issue that's only further fueled by the social acceptance of porn. This is why we refuse to stay silent about exploitation.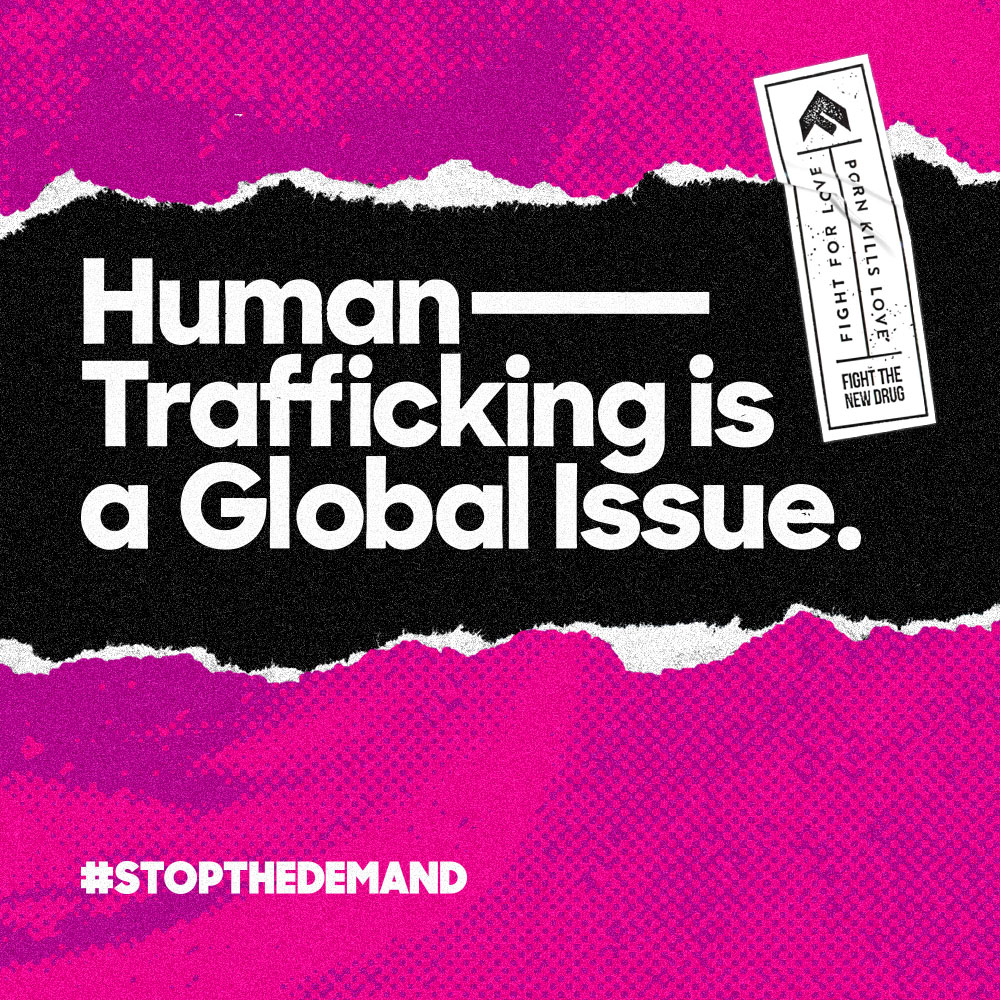 What YOU Can Do
The facts show that porn and sex trafficking are inseparably connected. SHARE this article to raise awareness on what's happening in Brazil and to stop the demand.
Check out the following nonprofit organizations to learn more about how you can get directly involved in the fight against sex trafficking:

Polaris Project
This Washington D.C.-based nonprofit is one of the most recognized organizations in the global fight to eradicate modern slavery. Named after the North Star that guided slaves to freedom in the U.S., Polaris systemically disrupts the human trafficking networks by helping survivors restore their freedom, preventing more victims, and leveraging data and technology to pursue traffickers wherever they operate.

Rescue: Freedom International
Based in Seattle, Washington, this nonprofit has partner sites in 8 countries, that support sex trafficking victims and gives them "anything and everything a survivor needs to experience long-term healing and restoration." While local partners are working on the ground, Rescue:Freedom is the supply line for that work by providing operational funding, scholarships, training, best practices, infrastructure, and other essential resources.
Operation Underground Railroad
O.U.R. takes a boots-on-the-ground approach to combatting sex trafficking by gathering trained extraction operations specialists to bring an end to child slavery. O.U.R.'s Underground Jump Team consists of former CIA, Navy SEALs, and Special Ops operatives that lead coordinated identification and extraction efforts. These operations are always in conjunction with law enforcement throughout the world.