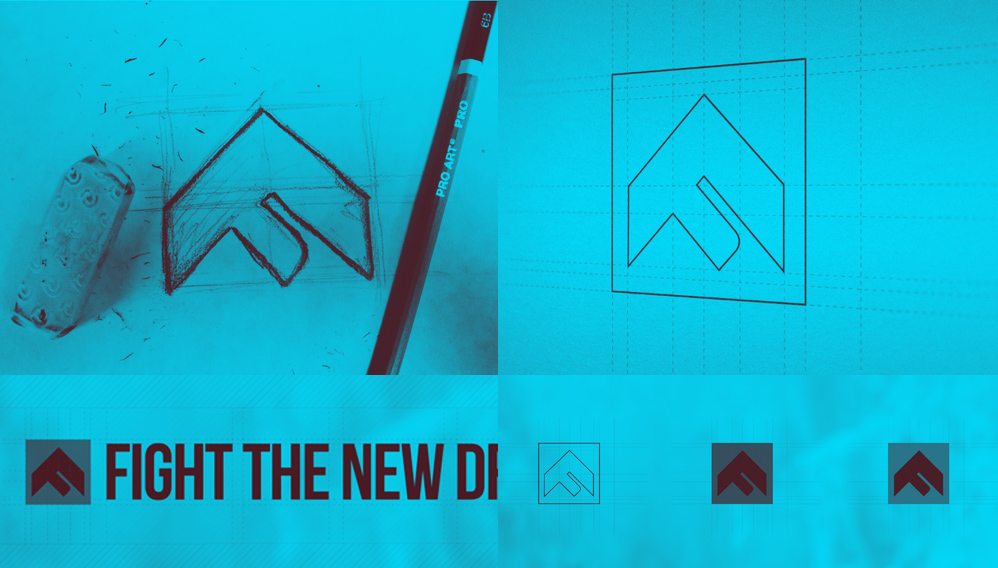 With every great movement, there is a symbol—a unifying mark that identifies those who are a part of the movement and those who are not. The 1960's hippies had the peace sign, Katniss Everdeen has her mocking jay, and Batman…well, he has the bat. Makes sense right?
In the past, the anti-pornography movement has had no symbol. There is no unifying mark that holds us together and binds us as one body with one vision and purpose. We have set out to change that. One of our main goals in rebranding Fight the New Drug was to create a clear symbol for people to stand behind. By joining the movement, wearing the symbol, sketching it on our notebooks and plastering our city with its message we finally become free to express what we believe in most strongly and to join others who feel the same.
The 'Fighter' symbol represents this movement. Its inspiration came from various sources such as an arrow (representing momentum and direction), a mountain (representing the great struggle and climb that faces us), the F (for all those who are 'Fighters'), and the military looking chevrons (representing the war and battle that we are in.)
We took all of this inspiration and began sketching, making word-maps, brainstorming and sketching some more in search of a possible solution to the problem. We came across many various ideas but none as powerful as our final result.
Our movement is so unique in the context of history.
We do not use violence, we do not use a legislative agenda, and we don't protest and seek to force others into believing as we do. We use education. We firmly believe that through educating others on the harmful effects of pornography we can, in turn, decrease its demand. By individually choosing to reject pornography we hold the power to shape our own lives. By spreading the message to others we hold the power to shape history.
Thank you for being a part of this movement!