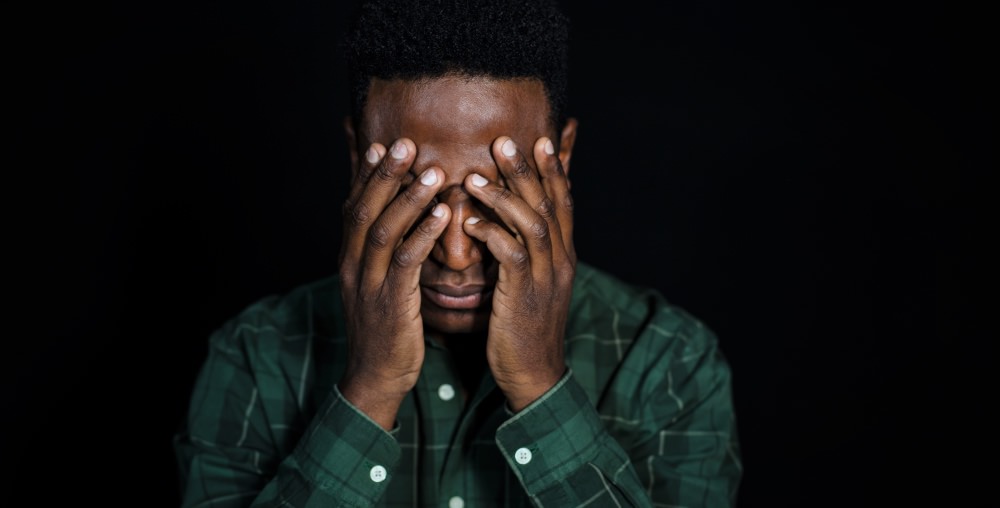 FTND note: the point of this article is not to imply in any way that every porn consumer will turn sexually violent, nor to say that behind every sexually violent crime is a porn habit. This is not supported by research, even though there is a clear connection between sexual violence and porn.
The definition of love, according to John Welwood's book Perfect Love, Imperfect Relationships, is simple. The author and psychotherapist writes that love is "a potent blend of openness and warmth, which allows us to make real contact, to take delight in and appreciate, to be at one with ourselves, others, and life itself."
If love encapsulates all that relationship is, empathy, according to licensed marriage and family therapist Carin Goldstein, "is truly the heart of the relationship."
As psychotherapist Cindy Sigal adds, "Empathy bridges the divide between being separate individuals with different backgrounds, feelings and perspectives."
But what happens when there is no empathy in a relationship?
Sigal has a response for this too: "Without empathy, we can't make [the] real contact" associated with what makes up all that love is.
In other words, empathy is the glue that not only keeps relationships alive, but permits them to thrive. Research and personal accounts have shown that porn, on the other hand, kills empathy, thereby putting the relationship in danger of being killed, too.
Here's how.

How porn can kill empathy
Psychology and education lecturer at the University of Bath, Sam Carr writes, "In short, empathy and sexual objectification are incompatible."
"There is evidence that when observers hone in on a woman's physical appearance, she becomes 'less human' and 'more object' in the eyes of the observer. Under a sexually objectifying gaze, women's bodies momentarily become the 'property' of the observer—whether they have consented or not. Psychologists have also argued that pornographic scripts emphasise culturally accepted standards of beauty. They also propagate the myth that women (and men) have insatiable sexual appetites, and glamorize sexual novelty and sex outside of a romantic relationship. Such narratives tend not to involve affection, intimacy, or expressions of love in any 'real' sense."
There are two things that occur in the brains of people as they consume porn that lead those people to relate to others with lower levels of empathy.
The first thing that happens in the brain when someone consumes porn is the creation of "mirror neurons," or brain cells that fire not only when we do things ourselves, but also when we watch other people do things. Effectively, these neurons give us the ability to step into the shoes of the person or character we are watching, and feel what they're feeling.
This may lead us to feel fear as we watch—spoiler alerts—Thanos learns of the plot to reverse The Snap in "Avengers: Endgame," or it may cause us to cry through the opening scene of "Up" as Carl loses his wife of many years, Ellie. To learn more about mirror neurons, watch episode 2 of our three-part docuseries, Brain, Heart, World.
However, when a porn consumer watches porn, due to the way the brain is wiring itself, they begin to associate their arousal with what is occurring on the screen. So, if a porn consumer begins to feel aroused watching someone get beaten up and called names, that individual's brain will learn to associate similar kinds of violence with sexual arousal. Make sense?
Related: Objectification Vs. Empathy: Consuming Porn Lessens The Ability To Relate To Others
The second thing that happens in the brains of porn consumers is known as desensitization, and it goes hand-in-hand with mirror neurons' effect. At the same time the consumer's brain is rewiring itself to associate arousal with violence, their brain will become more and more accustomed to the extreme images on screen. This newfound toleration can lead the consumer to require greater amounts of porn, in addition to more hardcore or extreme versions of it, in order to experience the same "high."
In severe cases, because of porn's ability to desensitize, the material is even used as a way to get sexual abuse victims to comply with a trafficker or predator's wishes.
Now, empathy would permit someone to "experience" the sexual violence portrayed in porn videos and hurt along with those who are being hurt. Unfortunately, however, mirror neurons' effect combined with desensitization makes that very difficult to do.
These impacts result in porn fueling existing mistreatment and assault issues in society, particularly of women.

Porn consumption is positively correlated with sex crime
Existing research suggests that porn leads its consumers to be sexually aggressive in life, in numerous forms ranging from verbally harassing or pressuring someone for sex, to even physically assaulting them—the second of which is no surprise when porn consumers tend to be more likely to believe that women secretly enjoy being raped.
While there is a difference between correlation and causation, the FBI's statistics exhibit that porn is found at 80% of the scenes of violent sex crimes, or in the homes of the perpetrators.
Related: How Porn Can Hurt Consumers' Empathy And Compassion
Studies by the Michigan State Police Department and the University of New Hampshire showed a similar correlation between porn and sex crimes. The former study found that porn is used or imitated in 41% of investigated sex crimes, while the latter study showed that states with the highest readership of porn magazines also have the highest rape rates.
Sadly, these are only a few of the numerous studies that support the connection between porn and sexual violence.

Porn lowers the porn consumer's view of women
There is also existing data that points to the consumption of filmed sexual violence feeding sexist attitudes, including, but not limited to, normalizing dehumanizing submission and altering behavior in such a way that makes the porn consumer more likely to engage in coercive and aggressive sexual behavior.
This information further suggests that sexual objectification and empathy are, in fact, incompatible.
If you want to hear a story from a survivor of sexual assault, check out this exclusive interview we produced with singer-songwriter Bri Ray about how sexual violence has affected her.
Why this matters
Of course, not all porn consumers become abusive or violent. That being said, the data is clear: porn has the ability to lessen empathy in consumers. Considering how empathy is essential to love, this hurts the bond partners have, or can have.
Take the story of "Sarah," for example.
At the age of 17, Sarah entered her first serious relationship with "Eli."
As their relationship became more physical, Sarah began to notice that the way Eli touched or kissed her wasn't intimate or naturally affectionate. Rather, he was possessive, aggressive, and demanding. Eli would pin her arms down, pull her hair, grab her body too hard, and bruise her back from pushing her against walls.
Related: Why It's Important Not To Judge Someone By Their Porn Struggle Alone
Sarah would later find out that her boyfriend was spending hours and hours every day consuming violent and rape-filled porn.
And this led Eli to treat Sarah as a sexual object, instead of a human being he loves.
It's for Sarah and those whose stories are like hers that we shine a light on the research that shows how porn fuels existing issues of violence and, in turn, empties the world of empathy.
Embrace love and empathy, not porn.