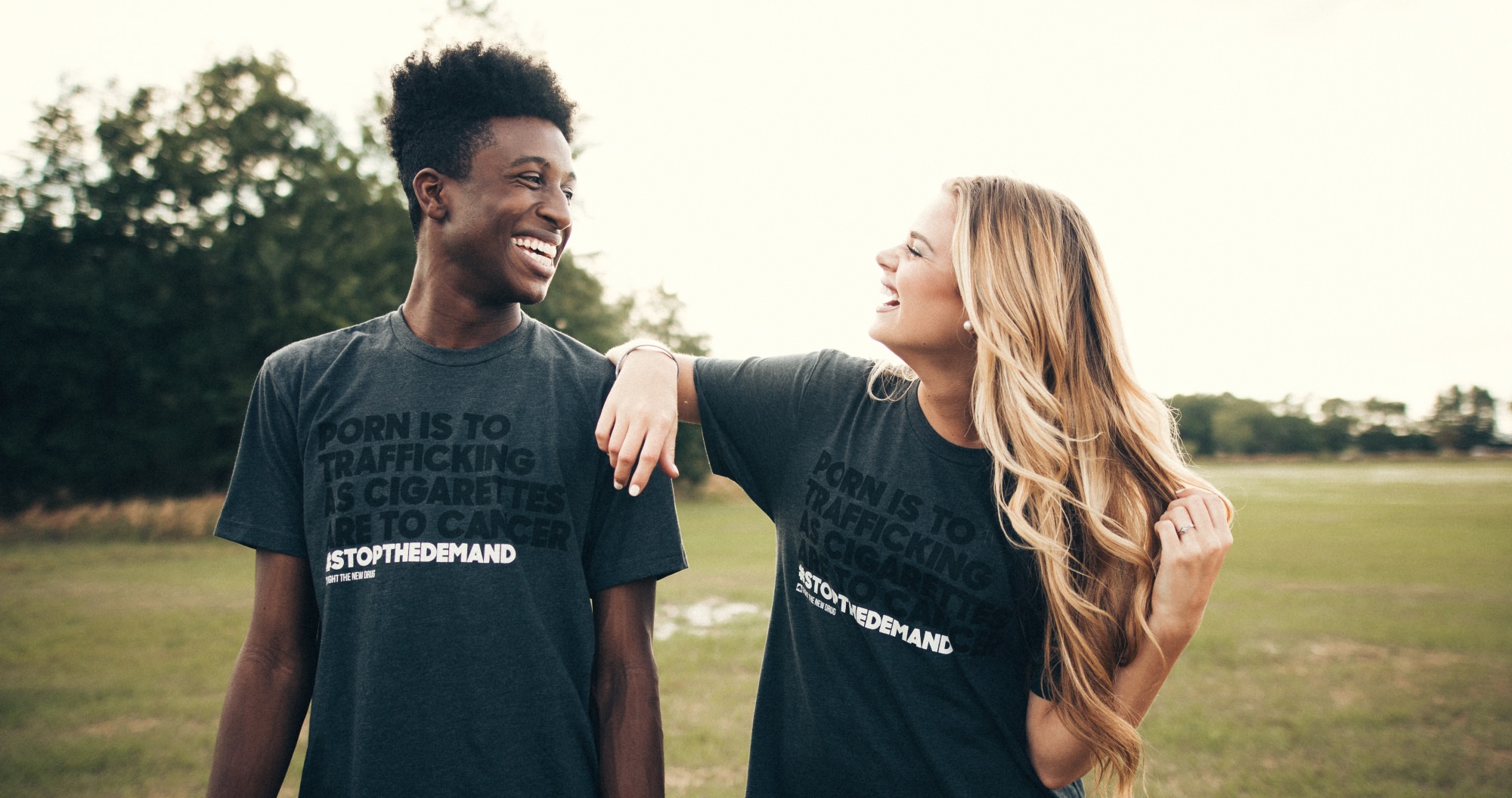 Last month, we focused on raising awareness on the deep connection between pornography and sex trafficking. After all, countless people have come forward and detailed their humiliating, abusive experiences with being trafficked into the industry, and it's time we speak out about it.
So many people in society, especially in our tech-obsessed generation, believe that porn really isn't a big deal and it isn't hurting anyone. In reality, we are learning that it is just the opposite. It is harmful the viewer, but it's also harmful for those who are involved in its production. This is why we are an awareness campaign, because we believe everyone deserves to know the truth about what they may be watching.
Raising Awareness As A Global Movement
We wanted to take a moment and give a huge shout out to the thousands of Fighters who contribute to this global awareness campaign. Especially those who participated in last month's #StopTheDemand awareness campaign. You all are amazing! Here are just a handful of the awesome posts that were sent in.
And if you've participated in any campaigns in the past, you know that taking part and earning minutes enters you to win a whole bunch of awesome prizes on top of doing the awesome actions!
These prizes for completing actions and contributing minutes include sweet FTND gear, and this time around, we're topping our grandest of grand prizes! If you hadn't heard, global sustainability nonprofit HELP International is donating a two-week trip to Nepal in connection with our #StopTheDemand campaign, where one lucky Fighter will have the chance to do on-the-ground work to support survivors of human trafficking, teach English, provide support for small businesses, work on women's issues, and a whole lot more! This Fighter will live with other volunteers in an amazing new place, get to do real work where it's needed, and make memories that will last you for the rest of your life.
Our team announced a bunch of winners this morning at our headquarters office, including the winner of the Nepal trip! Check it out:
And in case you missed it, the winner of that incredible trip to Nepal is…
Taylor Herndon from Virginia! Congrats, Taylor!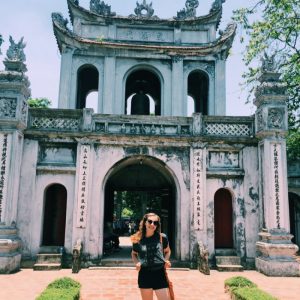 Here she is in Vietnam, completing a campaign action by spreading the word about the harmful effects of pornography in her limited edition Porn Kills Love tee. How cool is that? The trip to Nepal happens in August, and we can't wait to see how amazing it will be!
"Thank You" Doesn't Cover It
At the end of the day, we know we have the most amazing community of people in the world that are dedicated to spreading the word that porn isn't harmless, it isn't healthy, and it isn't normal. Those who are involved with this awareness campaign know all too well how fun and challenging it is to take up the cause and spread the word to strangers on the street and those closest to you. After all, that's what this fight is all about—always spreading the facts and not settling for the lies society and the porn industry sell about sexual exploitation.
And at the end of the day, as a nonprofit, we would be nowhere without our passionate, loyal Fighters. We recognize the work each and every one of you put into raising awareness on this massively important issue, and we are constantly inspired!
So from our team to you, thank you, Fighters. And let's keep fighting to stop the demand and raise awareness on the harmful effects of pornography!