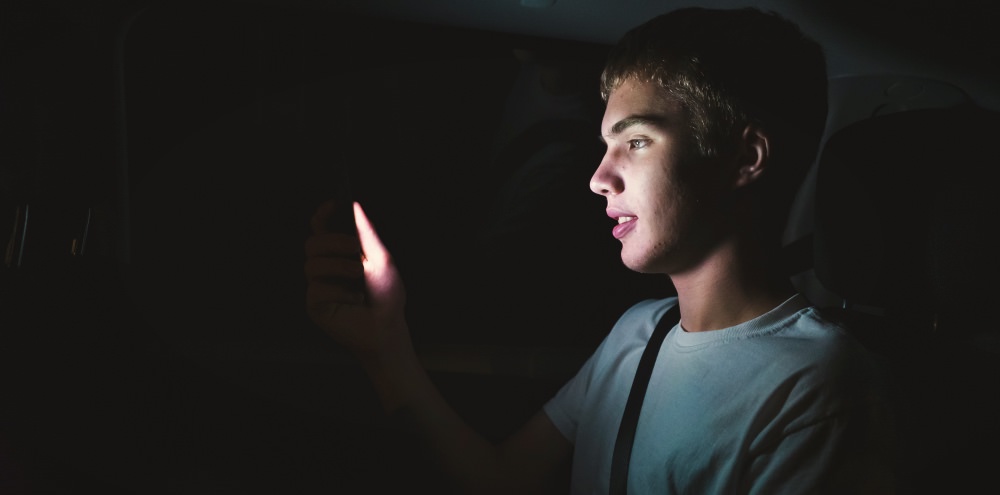 Pieces of this article were originally posted on the Dr. Greene blog. This post contains explicit descriptions—reader discretion is advised.

As a gynecologist, I thought that I was staying pretty connected to what is going on with sex and dating.  However, more and more I learn new information from my teenage patients about what sex is like for their generation.  Because many other parents may not know about important issues likely affecting their teenage and young adult children, I feel compelled to share the following information with you about teenage sex today.
Internet pornography and teenage sex
Many parents out there don't think about the effect of free online pornography on their tween and teenage boys.  I advise my patients who are mothers of teen boys that they really should have an open discussion with them about porn.  Teen girls can also be affected, but less often.
In past generations, a boy might find his father's Playboy magazine and peruse the photos and read the articles.  But, for our children, internet pornography is free, accessible and quite raunchy.
Studies show that teen boys may develop an addiction to watching porn, which puts them at a higher risk of becoming depressed. Young men also can suffer erectile dysfunction after watching a lot of online porn.  Internet porn both leaves people wanting more, but also not really liking what they see; this combination contributes to depression and anxiety symptoms. And the types of porn available have become much more extreme in order to compete for viewers.

For example, today adolescent boys can watch all sorts of both common and deviant sex acts online.  To them, it may even seem normal to slap, hit or choke a woman during sex as the female porn stars are often portrayed as seeming to enjoy that.  Studies show that adolescent boys who watch pornography are more likely themselves to rape and be violent.
Who are these teen boys addicted to pornography?  Meet Nathan, your typical boy-next-door angelic-looking kid and one of the many teenage boys who are addicted to pornography.
Nathan has a high GPA, he is working on becoming an Eagle Scout, he's a competitive swimmer and serves on his student council.  He is a nice kid and his family and friends had no idea of the dark secret that disturbed him and that he couldn't stop.  His addiction to internet porn started when he was 12 or 13 years old.  He said that watching pornography online became an automatic part of his daily routine and left him feeling numb.  Nathan now speaks out with FightTheNewDrug.org to let others teens know about the dangers of pornography addiction.
Online pornography is also shaping the next generation's sexual mores.  Researchers who speak candidly with teenagers have found that for many teens porn has become their main source of sex education.  Anal sex has also become more common among teens despite the expectation that a man will have to coerce the woman to have anal sex and that it will be painful for the woman. Even if teens haven't viewed pornography themselves, friends talk. Thus pornography is shaping almost all teenagers' expectations of sex.  Combine that with a lack of parental knowledge of the omnipresent nature of online porn and for lack of good alternative sources of comprehensive sexual education, pornography has become a sex education tool for our teens.
Ironically, even porn stars are starting to realize the dangers of online pornography to teens. Porn star Rocco "the Italian Stallion" Siffredi is best known for his gonzo porn film in which he plunges women's heads into a toilet while flushing it.  He now recommends that kids learn about sex from classes and not just from online porn films.  His change.org petition has over 35,000 signatures supporting him as the new sex educator for Italian schools. Without a possibly uncomfortable but important dialogue between a parent and their teen child, pornographic films may be teaching your kids about sex.
Comprehensive sex education should include not just information on menstrual periods and puberty, but should also include the elements of healthy relationships. They should include that casual sex can carry risks, contraception information and why loving relationships are important. For adolescent sex education to be complete, we really need to also include discussions about consent and respect, and that what they see in pornography is fantasy and often violent.

Dating in the social media age
In the age of so called smartphone "dating apps" like Tinder, a person swipes to the right if they like the way a potential sex partner looks and swipes left if they don't.  The first connection with a potential partner is based solely on physical appearance.  After all, Tinder is about "hook-ups" and casual sex.  Swipe right, then text the woman and an hour later, you could be in bed having sex with a stranger.
In the Vanity Fair article, Tinder and the Dating Apocalypse, young men interviewed bragged about using Tinder to have sex with several different women in one night.  Young women who were interviewed in the article said that they went along with Tinder hook-up sex because they felt like they had no other choice.  Both women and men are getting married later with the average age of 28.7 for men and 26.5 for women if they get married. Convenient, no strings attached sex may or may not be what they are looking for now. However, many women interviewed lamented the lack of emotional closeness that a relationship brings. With dating apps such as Tinder and OkCupid, young men brag that they can text with 15 different girls at the same time from home, all without spending any money. Why go to a bar and talk to one person when you can play the numbers and text 15 available young women at home for free? Young men have become complacent.  Why make much of an effort if you know that there are hundreds of potential sex partners for you within a 1-2 mile radius?  Fearful of emotional intimacy in the swipe right and click "Like" generation, hook-up sex has become the norm.

According to David Buss, a professor of psychology at the University of Texas at Austin who specializes in the Evolution of Human Sexuality the very abundance of options provided by online dating may be making men less inclined to treat any particular woman as a "priority." Women say that they feel this is true.
"Apps like Tinder and OkCupid give people the impression that there are thousands or millions of potential mates out there," Buss says. "One dimension of this is the impact it has on men's psychology. When there is a surplus of women, or a perceived surplus of women, the whole mating system tends to shift towards short-term dating. Marriages become unstable. Divorces increase. Men don't have to commit, so they pursue a short-term mating strategy. Men are making that shift, and women are forced to go along with it in order to mate at all."
The dangers of social media
However, it is very easy for anyone to open a fake Facebook account posing as a teenage boy with a fake profile picture.  Every parent of a tween or teenage girl should really watch this video on how easy it is for a pedophile to lure in a teenage girl with a fake social media profile despite parental warnings. This video is truly eye-opening!
Popular social media sites and dating app technology like Tinder were developed only in the last few years.  Not only do parents not know how to advise their teenage children on how to be safe in the Tinder dating world, parents have no clue that their kids are on these sites.  It's hard to parent in a world of technology that didn't exist when they were teens. But it really is important to have knowledge of what technology our kids are using.
Sex tech: the future of mating and sex
What could possibly surpass the easy hook-up sex of dating apps like Tinder?  Move over real women, Virtual Reality (VR) sex is here and it is being enhanced by the new "teledildonics" industry.  Here is how it works:
A male user first positions an internet connected sex toy "sleeve" over his penis.  He then places the VR headset over his eyes and headphones over his ears.  He starts the VR movie and it is as if he is in the pornography sex scene with the actress.  The sex toy has been programmed to move and vibrate in synchrony with the porn actress' movements.  The goal is to trick the brain into thinking that this is real sex. The VR/Sex Toy system allows unlimited access to whatever sexual fantasy a user wants. In the greater picture, what does this mean for our society?

Teenage sex and the future
Having meaningful, committed relationships may be harder for the next generation since as teens they are growing up on social media and with unlimited access to internet pornography. Millennials have told us that intimacy and closeness cause them anxiety- they feel more comfortable texting someone or swiping right on an app like Tinder to pick a sex partner.
Humans crave human touch but now even that can be outsourced on an app.  Companies have been created specifically for that need.  You can now rent a "Professional Cuddler" who for $60 an hour will come to your house to hug and hold you. Tinder takes care of the sex, cuddlers take care of closeness and feelings of warmth and security.  But what about the long term?
Technology has changed our lives in exponential ways.  We need to have open discussions with our children about sex, pornography and emotional intimacy.  These are not comfortable topics for most parents.  If we don't discuss them directly with our teens, they may learn about sex from watching porn stars. Pornography offers a very skewed version of what can be one of life's great pleasures. Respect, consent and the importance of pleasure for both partners are as important for adolescents to learn in comprehensive sex education as pregnancy and STD prevention topics.  The wellness and emotional health of our younger generation depends on it.

About the Author
Dr. Ruth Ann Crystal is a board-certified Obstetrician/Gynecologist in Palo Alto, California. She is a Physician Advisor at PrescribeDesign.com, a network of healthcare natives and design professionals collaborating to re-imagine medical products and services. You can find her on Twitter as @CatchTheBaby.