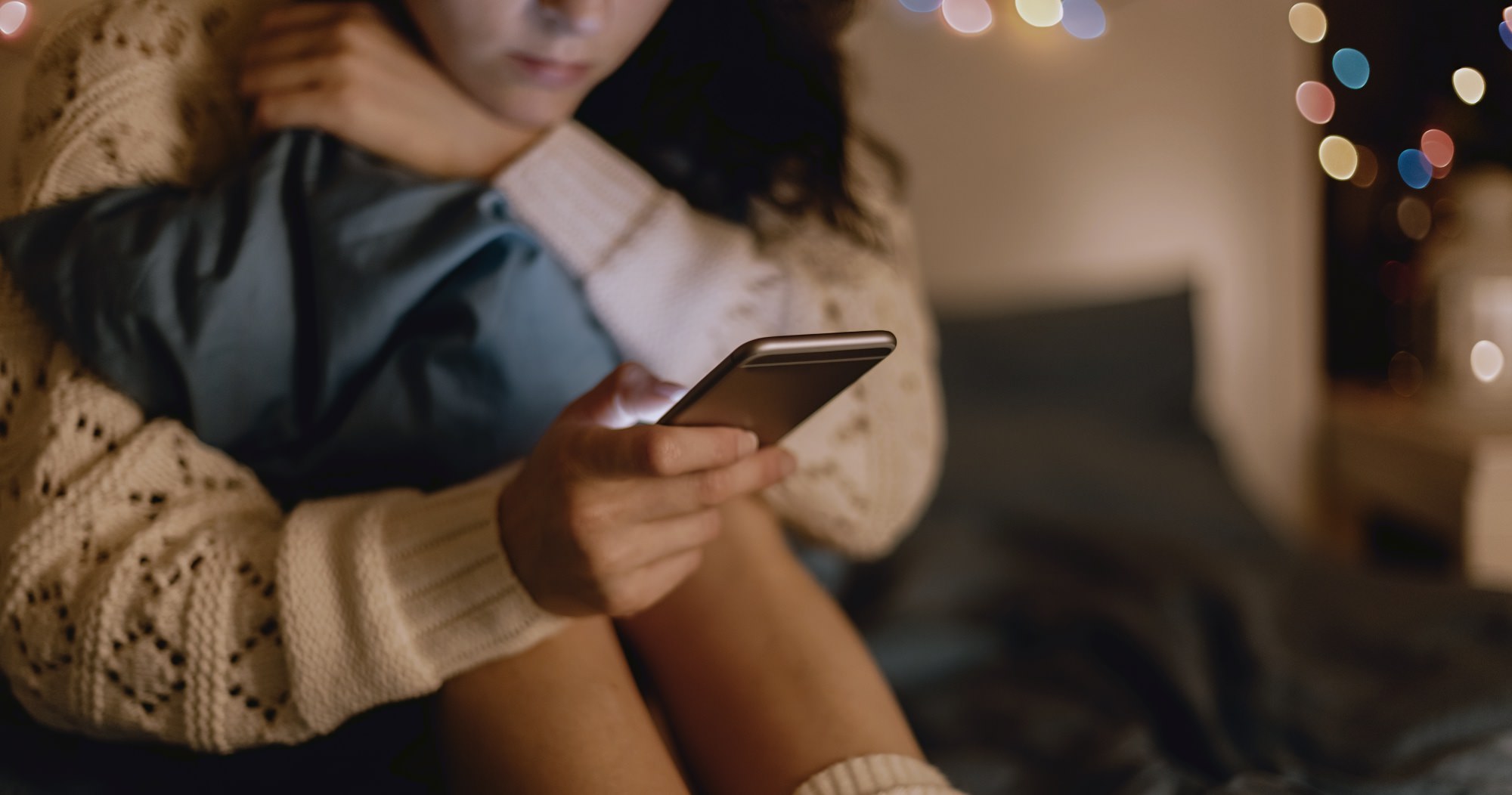 More than a third of women watch pornography at least once a week, a new survey has found, as reported by The Independent.
The research by Typeform for Marie Claire also shows how the digital age has made porn more accessible: 90% of the 3,000 female respondents said they watched it online, and 2/3 said they watched it on their smartphones.
The survey is part of a documentary project carried out by photographer Amanda de Cadenet and the magazine, Marie Claire. The photographer said she wanted to embark upon the project because women's relationship to porn has been "hugely underreported."
"Porn is here to stay, and we have to learn to negotiate it, as sexual beings ourselves, who may or may not be viewers, and as partners," she said.
Revealing Survey Numbers
In the survey, 31% of the women said they watched porn every week and another 30% said they did so a few times a month.
When asked what kind of porn they gravitated towards, they answered the following:
63% Heterosexual
44% Lesbian
31% It's a mixed bag
28% Hardcore
26% Softcore/"artsy"
13% Gay male
13% Not listed here
Related: World's Largest Porn Site Reveals How Women Are Watching Porn Like Never Before
The majority of the women preferred to watch porn alone, with two-thirds saying they never watched it with a partner. Of the respondents, 70% were aged between 18 and 34. More than half of them were in a relationship.
Sex Stats On Women's Habits
The world's most popular porn site released analytics from their site not long ago, showing that the site's total porn viewers is comprised of 23 percent women and 77 percent men, and that the women are spending much longer watching porn, staying on the site for an average of almost 11 and a half minutes. Shockingly, women in the 18-24 demographic watched more porn than men 18-24 by a whopping 5%.
Related: I'm A 17-Year-Old Girl Addicted To Porn
Obviously, the statistics show that females are watching more porn, more frequently than ever before. However, society still seems to be a little outdated on this subject. Think about it—when was the last time you saw a movie where a girl is deleting her browsing history as her boyfriend walks in the door? Or a woman caught with stacks of porn magazines under her mattress while her husband makes the bed?
A recent German sex study shows more of what we already know: women are just as easily at risk of becoming dependent upon porn as men. The study showed that as many as 17% of women consider themselves addicted to porn, and that half of the women surveyed were internet porn viewers. Another study found that about half of young adult women agree that viewing pornography is acceptable and 1/3 of young women reported watching porn.
Why This Matters
Society's stereotype is all wrong when it comes to this issue. It's time for society to finally come to the realization that porn is no longer just "a guy thing." With the increased availability of internet porn in the last decade, women are becoming just as active on XXX sites as men. This isn't just a guy problem. It's a human problem.
We need to update our perceptions of this issue in order to help this generation understand the real harmful effects of porn on the viewer, for both men and women.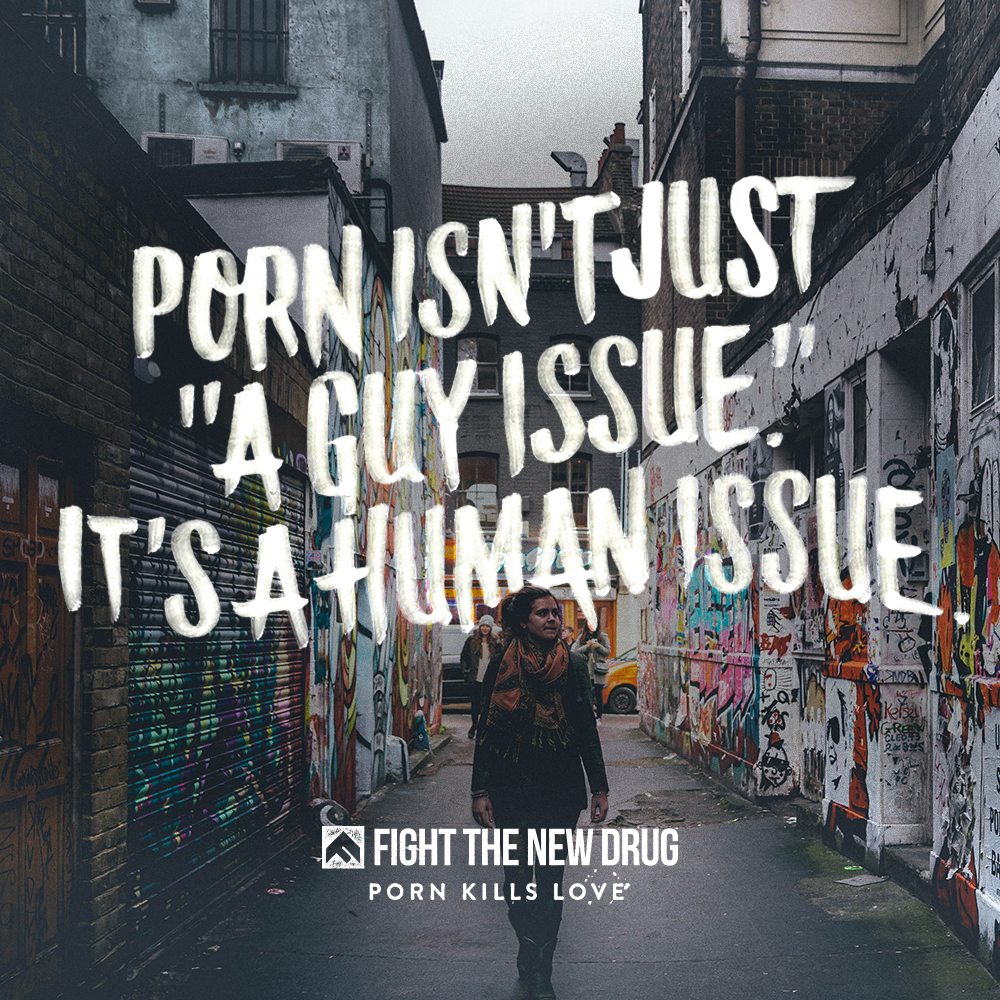 What YOU Can Do
Add your voice to this conversation. SHARE this article to help educate and raise awareness on the harmful effects of pornography.
Need help?
For those reading this who feel they are struggling with an obsession or addiction to pornography, male or female, you are not alone. We've got your back. Check out Fortify, the online recovery program we helped to develop, that will allow you take a step toward freedom. Anyone 20 years and younger can apply for a free scholarship to the program, and it is an inexpensive fee for anyone 21 and older. There is hope—sign up today and start getting the help you need at your own pace.
Spark Conversations
This movement is all about changing the conversation about pornography. When you rep a tee, you can spark meaningful conversation on porn's harms and inspire lasting change in individuals' lives, and our world. Are you in? Check out all our styles in our online store, or click below to shop: