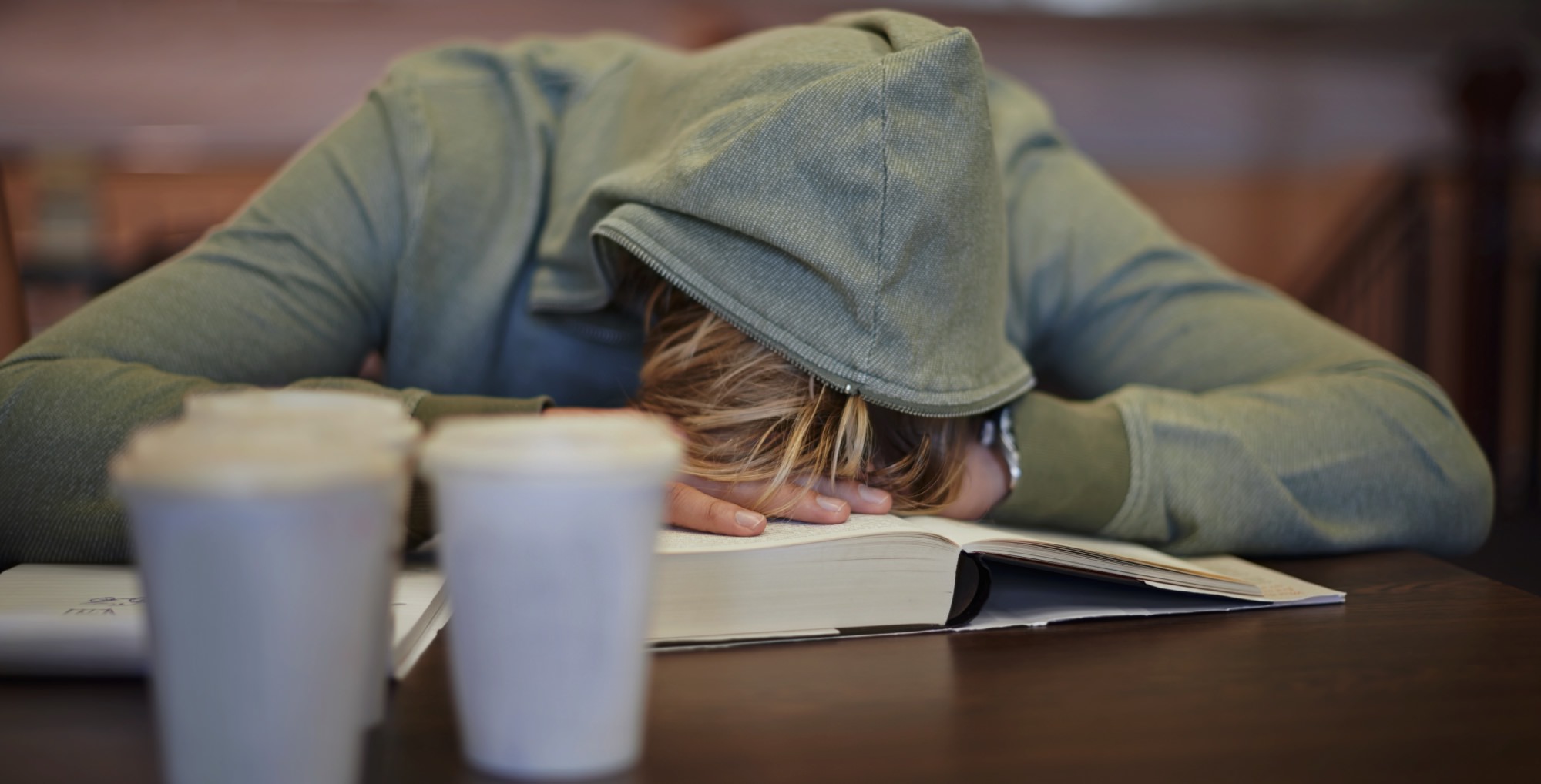 3 minute read.
Especially with college academics, porn is one of the last things you want to be spending time watching if you want to succeed in school. Research has revealed the toll that hardcore porn can take on students' abilities to focus, stay motivated, and stay out of depression. Bottom line: ditch the porn, and your brain will thank you.
---
College life can be pretty crazy sometimes—you have to balance financial responsibilities, planning for your future, having a social life, and on top of that, trying to pass your classes. Added to all of that stress, there are midterms, group projects, and finals to keep you up at night. Needless to say, most of your time in college is spent trying to survive.
With college being so busy and stressful, many students consume porn as a chance to escape. Getting lost in a world of sexual fantasy, even if just for a few minutes, is a common release for many students. In a survey of six different college campuses across the United States, 87% of college-aged men and 31% of college-aged women reported viewing porn. [1] The same survey also reported that 67% of college-aged men and 49% of college-aged women believe that consuming porn is acceptable.
However, despite the popularity of porn on college campuses across the country, a recent study is now showing that porn might be making things even more difficult for students.
Porn Kills Love, And Grades
A 2015 study found that as young guys watched increasing amounts of porn, their grades became increasingly poor as soon as six months later. [2]
Related: 4 Reasons Why Watching Porn Isn't Just Harmless Entertainment
In 2008, German researchers found that viewing pornography substantially hindered college students' academic performances. [3] Subjects reported decreased desire to do things like homework, and they also demonstrated increased risk-taking and impulsive behavior, like skipping class or missing an assignment. Basically, these studies indicate that watching porn takes up so much time, energy, and attention that everything else can take a backseat. So not only does porn kill love, it can also do some real damage to your grades.
Porn As A Coping Mechanism
Like we said earlier, college is a pretty stressful time, and people need an outlet to release some stress. There are plenty of healthy things to do that can be a great way to get out some stress, whether it be exercise, sports, reading, long drives, or just hanging out with some good friends. Unfortunately, some people can look to porn to help them cope. It's seen as a way to numb the anxiety, the depression, and the loneliness that can often be tough to deal with in your late teens and early 20's.
Depression and anxiety are major problems in our world today, but did you know that developing a porn habit can make these issues even worse? [4] Because of porn consumers' desire to keep their habit a secret, their relationships ultimately suffer, leaving them lonely and vulnerable to having other emotional issues. [5] Studies show that porn consumers also commonly develop body-image issues, low self-esteem, and insecurity. Porn may seem like an escape from such emotional difficulties, but in reality, it will only make them that much worse.
Related: 5 Ways Porn Changes Your Brain and Body For The Worse
On top of all that, porn can also have a negative impact on relationships. As humans, we are wired to have relationships and build connections with other people in real life. We need the social interaction and sense of community, not the fake and temporary feeling of intimacy that porn can provide. The more people become involved in porn, the more they start missing out on building those connections. They may start to pull away from their friends and family, eventually feeling even more disconnected than ever before.
Take it from our friend, Seth, whose porn struggle affected most aspects of his life—including his school performance.
Bottom line, it's just not worth it.
Get Porn Out of the Picture
When somebody watches porn, it causes some powerful reactions in their brain. First, it completely absorbs all of their attention and focus. Anything else going on in their life (like that important statistics exam) is forgotten, and porn takes center stage. [6] Second, consuming porn "stimulate[s] impulsive and 'restless' behaviors, such as sexual conduct, but not attention-demanding behaviors, such as studying or doing homework". [7]
Basically, it makes it difficult to focus and do the things that any average student would normally do. Activities like studying, class, or homework seem really boring compared to the arousal caused by pornography. Third, and most powerfully, porn has the potential to be very addictive, taking up more and more of your time and energy. Yikes.
College is a great time to learn about yourself, explore the world around you, and prepare for your future. It's a chance to discover, question, and grow. Porn, on the other hand, probably won't help you achieve your goals, and it definitely won't help you survive college. What it will do, though, is hurt your grades, damage your relationships, and leave you emotionally vacant.
Porn simply does not belong in college, or any other stage in life—ditch the porn and don't settle for anything less than real friendships and relationships. Your grades and your brain will thank you for it.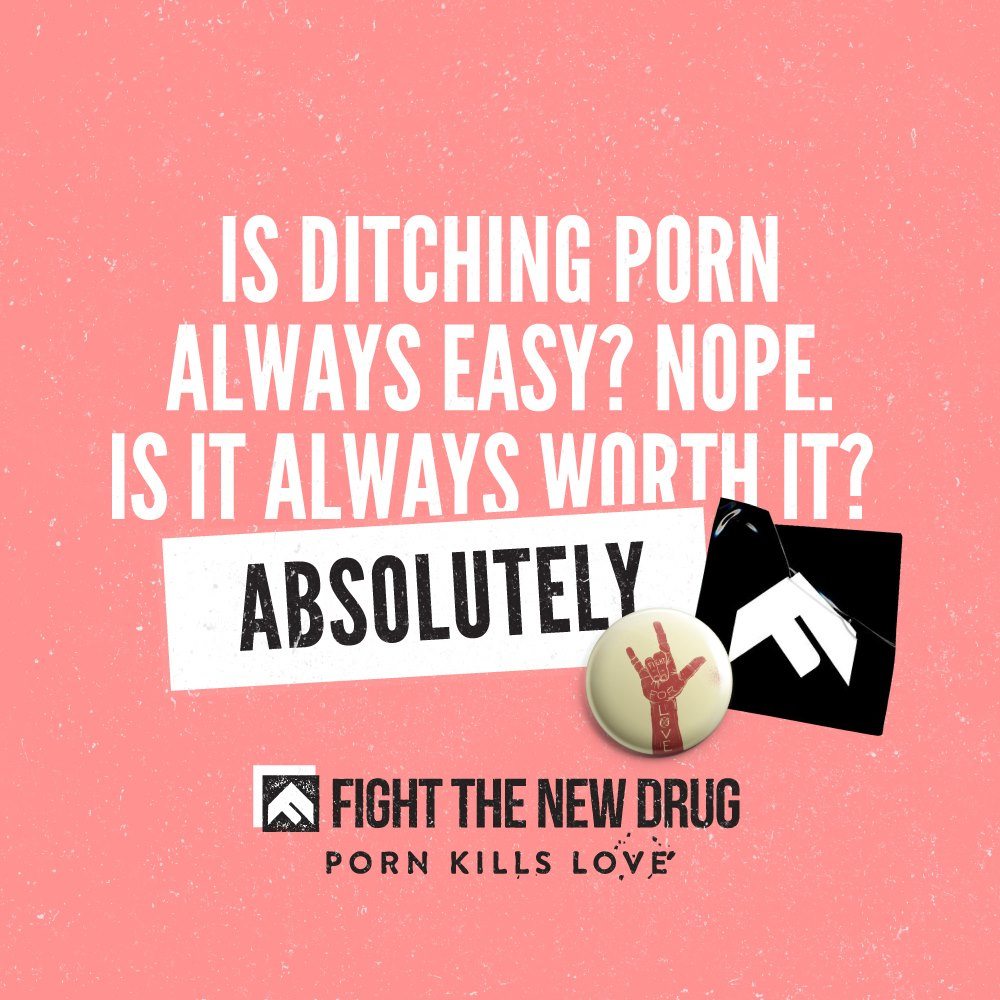 What YOU Can Do
Porn has many harmful effects, and this is just one of them. SHARE this article to spread the word on the harms of pornography.
Support the movement, rep a tee. Click here to shop: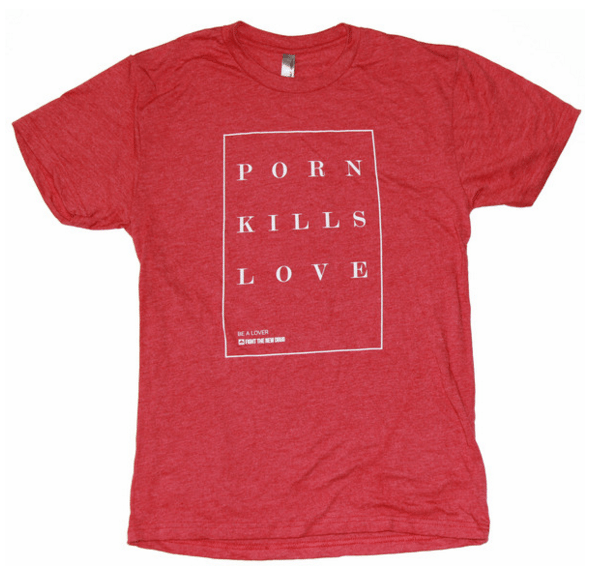 [1] Carroll, J. S., Padilla-Walker, L. M., Nelson, L. J., Olson, C. D., Barry, C. M., & Madsen, S. D. (2008). Generation XXX: Pornography Acceptance and Use Among Emerging Adults. Journal of Adolescent Research, 23(1), 6-30. doi:10.1177/0743558407306348
[2] Beyens, I., Vandenbosch, L., & Eggermont, S. (2014). Early Adolescent Boys' Exposure to Internet Pornography: Relationships to Pubertal Timing, Sensation Seeking, and Academic Performance. The Journal of Early Adolescence, 35(8), 1045-1068. doi:10.1177/0272431614548069
[3] Wittwer, J., & Senkbeil, M. (2008). Is students' computer use at home related to their mathematical performance at school? Computers & Education, 50, 1558-1571. doi:10.1016/j.compedu.2007.03.001
[4] Flisher, C. (2010). Getting Plugged In: An Overview of Internet Addiction. Journal of Paediatrics and Child Health 46: 557–9; Layden, M. A. (2010). Pornography and Violence: A New look at the Research. In J. Stoner and D. Hughes (Eds.) The Social Costs of Pornography: A Collection of Papers (pp. 57–68). Princeton, NJ: Witherspoon Institute; Paul, P. (2007). Pornified: How Pornography Is Transforming Our Lives, Our Relationships, and Our Families. New York: Henry Hold and Co., 82; Kafka, M. P. (2000). The Paraphilia-Related Disorders: Nonparaphilic Hypersexuality and Sexual Compulsivity/Addiction. In S. R. Leiblum and R. C. Rosen (Eds.) Principles and Practice of Sex Therapy, 3rd Ed. (pp. 471–503). New York: Guilford Press.
[5]  Laird, R. D., Marrero, M. D., Melching, J. A., and Kuhn, E. S. (2013). Information Management Strategies in Early Adolescence: Developmental Change in Use and Transactional Associations with Psychological Adjustment. Developmental Psychology 49, 5: 928–937; Luoma, J. B., Nobles, R. H., Drake, C. E., Hayes, S. C., O'Hair, A., Fletcher, L., and Kohlenberg, B. S. (2013). Self-Stigma in Substance Abuse: Development of a New Measure. Journal of Psychopathology and Behavioral Assessment 35: 223–234; Rotenberg, K. J., Bharathi, C., Davies, H., and Finch, T. (2013). Bulimic Symptoms and the Social Withdrawal Syndrome. Eating Behaviors 14: 281–284; Frijns, T. and Finkenauer, C. (2009). Longitudinal Associations Between Keeping a Secret and Psychosocial Adjustment in Adolescence. International Journal of Behavioral Development 33, 2: 145–154.
[6] Agarwal, R., & Karahanna, E. (2000). Time flies when you're having fun: Cognitive absorption and beliefs about information technology usage. MIS Quarterly, 24, 665-694. doi:10.2307/3250951
[7] Singer, J. L., & Singer, D. G. (1986). Family experiences and television viewing as predictors of imagination, restless, and aggression. Journal of Social Issues, 42, 107-124.