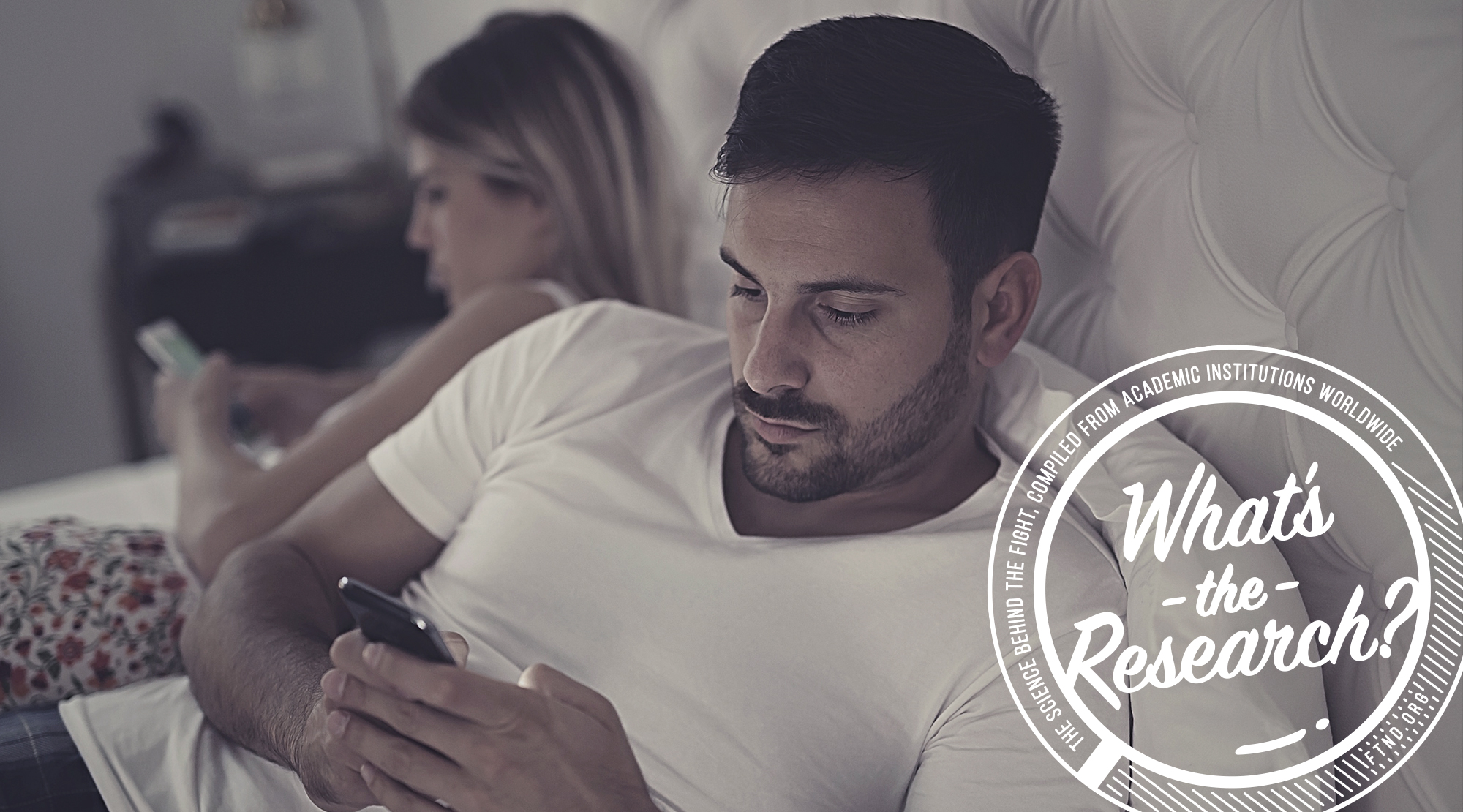 There's a vast amount of research on the harmful effects of pornography, and it's important that this information is accessible to the public. Weekly, we highlight a research study that sheds light on the expanding field of academic resources that showcase porn's harms. These studies cover a wide range of topics, from the sociological implications of pornography to the neurological effects of porn-consumption.
---
The full study can be accessed here.
Title of study: "Men's Behavior Toward Women After Viewing Sexually-Explicit Films: Degradation Makes a Difference"
Abstract
Past research indicates that short-term exposure to nonviolent sexual media stimuli can produce cognitive changes in men which, in turn, can affect their behavior toward women. This study explored differences among these behavioral effects based upon sexual degradation in film content and male viewers' gender schematicity, as an extension of the study of cognitive effects reported in Jansma, Linz, Mulac, and Imrich (1997).
Methods
Seventy-one men viewed one of three films: (a) sexually-explicit and degrading to women, (b) sexually-explicit but non-degrading, or (c) non-sexual. The men then interacted with women in problem-solving dyads that were recorded on videotape. Behavior was measured by three categories: 1) touch, 2) gaze, and 3) miscellaneous (dominant behavior, anxiety-related behavior, etc.). Behavior was then coded to quantify each of these behavioral variables.
Results
Men who viewed either sexually-explicit film displayed more dominance and anxiety than did the men who viewed the non-sexual film. This was true, however, for only the two-thirds who were non sex-typed (BSRI, Bem, 1974). Sex-typed men's behavior was consistent across sexual versus non-sexual film conditions. In addition, men who viewed the degrading sexual film displayed less anxiety, but more dominance, than men who watched the non-degrading sexual film. Women's behavior failed to distinguish which of the three films their partners had viewed, but was positively correlated with most of their partner's discriminating behavior.