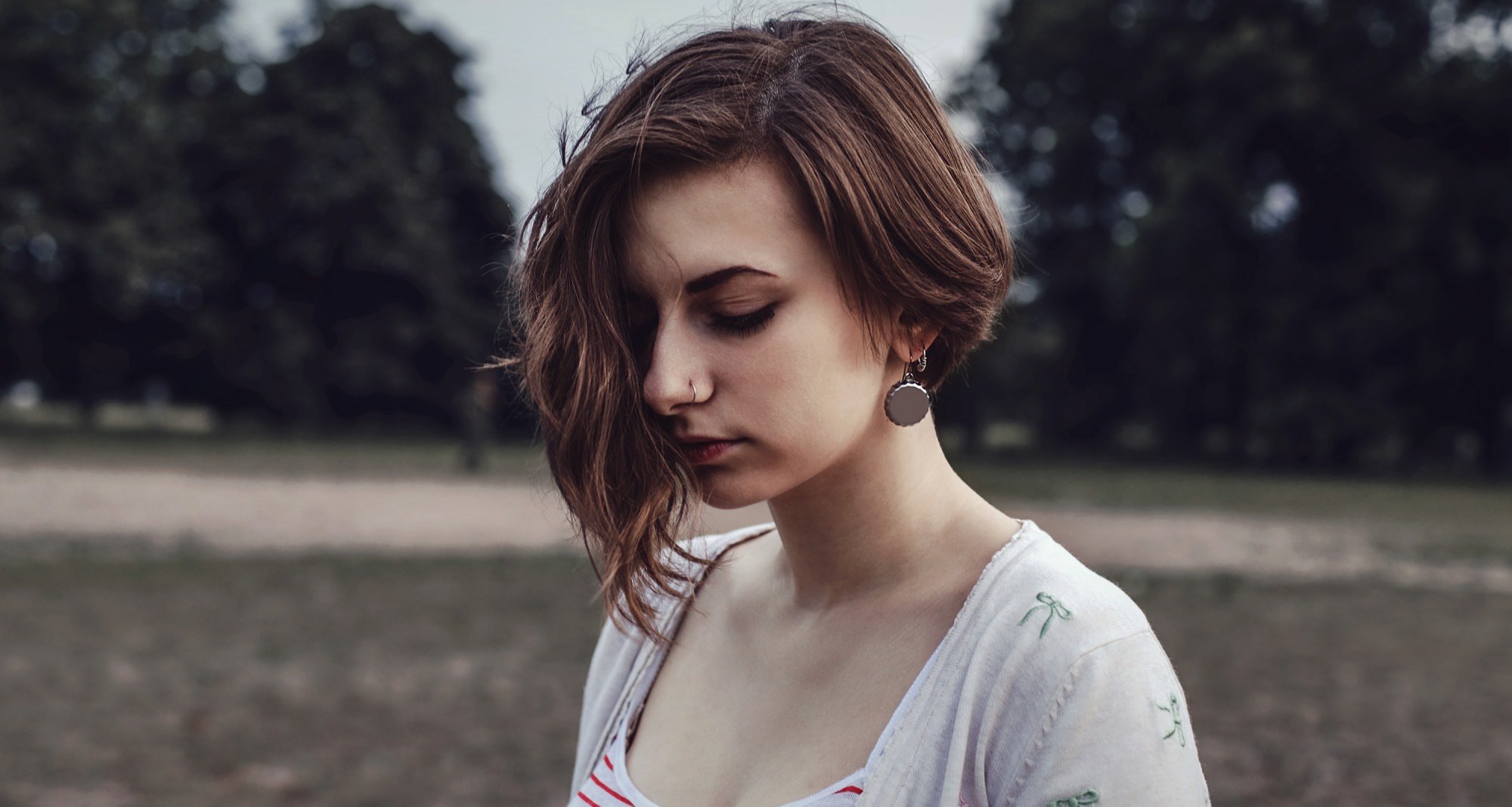 Many people contact Fight the New Drug to share their personal stories about how porn has affected their life or the life of a loved one. We consider these personal accounts very valuable because, while the science and research is powerful within its own right, personal accounts from real people seem to really hit home about the damage that pornography does to real lives.
We recently received this true story from a female Fighter that shows how porn can deeply damage self-esteem and self-confidence. Some stories, like this one, show how females can get hooked to porn just as easily as guys, and how it can affect their relationship with their partner as well as themselves.
Hi FTND,
I'm a girl and I struggled heavily with porn for about 12 years. I was a really quiet and good girl back in primary school and a great student. I don't really know how I made first contact with porn, but I do remember that this all began when I was only 8 years old. I didn't realize it was bad or unhealthy, but now I keep asking myself: What kind of horrible world is this, where an 8-year-old little girl can get hooked on porn?
It was fun at first, but afterward, everything started to collapse around me. I developed a huge lack of self-confidence, I started to hate my body and I didn't know how to start and keep real relationships. (I never even got into a serious relationship until after my struggle really stopped.) I started to become attracted to women, in a sense, because the porn I watched always focused on women, although I identify as straight. Watching so much porn had affected me in so many ways.
When I met my first and current boyfriend, he struggled with porn too. When I first found out, I was devastated. It ruined our relationship because I never felt good enough for him and it seemed like he only wanted the women on the screen. It was so hard on both of us. But now he has been clean for about one year, thanks to our love. I'm so proud of him!
Unfortunately, for me, I am still not happy. I mean, 12 years of watching porn (even when I desperately wanted to stop) plus worrying about my boyfriend's porn habit, were too much for me to handle. At one point, I developed a serious depression with continuous suicidal thoughts. This included a deep hate of myself and my body. I really don't know how to overcome this, and I feel completely stuck.
As I struggle so deeply, I am just so mad that society's completely casual attitude around porn influenced me to keep going for years. I hope with your help, this won't happen to another innocent 8-year-old girl. I'll keep fighting!
–T.
Guys get insecure too.
This female Fighter's story is as common as it is heartbreaking that affects both guys and girls. Let's talk about how porn affects male's self-image as well. For men who think that viewing porn could somehow make them feel more sexy, or cool, think again.
In one study done on both straight and gay men, viewing pornography was correlated with higher levels of body dissatisfaction. Pornography exposure was correlated with social physique anxiety for gay men and a higher tendency of developing an eating disorder.
Related: What It's Like To Be A 19-Year-Old Male With An Eating Disorder & Porn Addiction
In a similar more recent study, a group of college men who viewed porn rated how they viewed themselves in terms of body satisfaction, relationship satisfaction, and overall emotional well-being. After analyzing the data, it turns out that guys who view porn are much more likely to have anxiety in relationships and withdraw from them more than guys who aren't viewing porn. Their sense of emotional security was lower overall than guys who do not view pornography. [1] How is this healthy?
It only makes sense that, like women, guys can also be more insecure about themselves after viewing porn due to the inaccurate portrayal of bodies and sexuality. Research also shows that guys who view porn report feeling more inadequate about their sexual performance.
Related: Psychologists Find Sexual Objectification Linked To Physical Aggression Toward Females
Also, negative body image among boys/men isn't the only thing fueled by the idealized male bodies they see in the media, but also by the idealized images of women. These studies found that men were more self-conscious about their own bodies after viewing magazines featuring photos of sexualized women.
Choose love, not porn.
As you can see, porn's harms don't discriminate. The bottom line is that the idealized and often surgically enhanced bodies in porn can cause viewers to feel inadequate, unattractive, and undesirable. We fight because people shouldn't feel like they have to live up to porn's unhealthy standards of being nonstop exciting and unrealistically beautiful for their partner, and themselves. That's not healthy for their own life or their relationships. And that's not real love.
Related: "No Harm In Looking, Right?" A Study Of Porn's Impact On Self-Esteem
Real love is about accepting and loving yourself, perfect imperfections and all, no matter what. It's time we fight against the insane standards that porn sets for men and women, and raise awareness that you don't have to look and act like a porn star to be desired. We deserve better than the lies porn sells about what's important in relationships.
Need help?
For those reading this who feel they are struggling with pornography, you are not alone. Check out our friends at Fortify, a science-based recovery platform dedicated to helping you find lasting freedom from pornography. Fortify now offers a free experience for both teens and adults. Connect with others, learn about your compulsive behavior, and track your recovery journey. There is hope—sign up today.
[1] Szymanski, D. M., & Stewart-Richardson, D. N. (2014). Psychological, relational, and sexual correlates of pornography use on young adult heterosexual men in romantic relationships. The Journal of Men's Studies, 22(1), 64–82. https://doi.org/10.3149/jms.2201.64