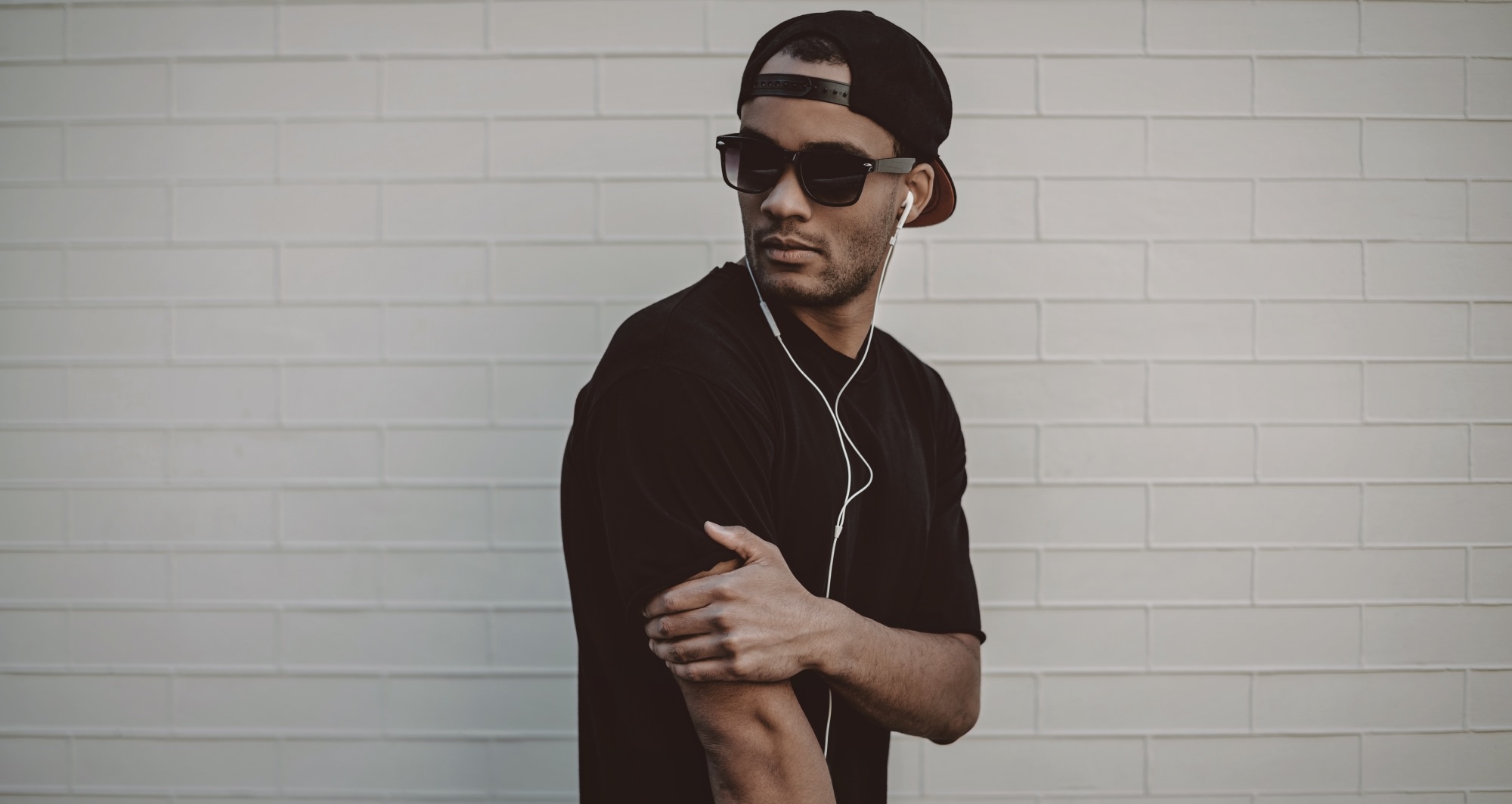 ---
In case you haven't heard, the latest and final "Fifty Shades" film is out in theaters this week. "Fifty Shades Freed" sounds like the title of a film about a feel-good romance story, involving freedom, love, and a fairytale ending, but unfortunately, it's anything but. Nothing says "Happy Valentine's Day" like a controlling psychopath who enjoys abusing women for his pleasure, right?
But aside from this misleading film trilogy that romanticizes and normalizes abuse, there's something else in our society that is widely accepted but also, frankly, worth ditching because it's a waste of time.
Over 28.5 Billion Site Visits in 2017
According to official stats released last month, Pornhub averaged 81 million visits, per day, and reported their audiences uploaded a total of 595,482 hours of porn during 2017. The math suggests that each daily visit accounted for a little over two hours of uploaded content per day. And according to the stats, at least in the U.S., the average visit time was over 10 and a half minutes.
So taking those numbers into account, let's pretend an average porn consumer visits Pornhub once a day: that's close to an hour and a half a week, which doesn't sound like much, but adds up over time: 5 hours a month of straight-up porn (not including the longer binge sessions), which adds up to more than two and a half days every year. Still doesn't sound like much? Consider how there's no real "stopping" point for the average consumer—they're always interested, always engaged in the next video, and before they know it, a 10-minute-a-day habit when they're just getting into it can turn into a 30-minute-a-day way to pass the time. That's five straight months of porn over the course of a 20-year porn-patronage (almost half a year), factoring in the 10 to 30-minute increase.
That's a lot of time, right?
And consider this: studies have found a direct correlation between porn consumption and sexual dissatisfaction/dysfunction, suggesting that the more porn someone consumes the less likely they are to have a satisfying sex life or relationship.

And although for years, porn has been defended as "innocent" and even "routine," more and more researchers, advocates, academics and media contributors agree that even aside from the personal and relational costs, porn use absolutely propels sex trafficking. Not cool, right?
So, and this is a modest hypothetical given the average age of first exposure is 11, but let's say a consumer first discovers porn when they're just 14. They become an otherwise average porn consumer, and maintain the typical one-Pornhub-visit-a-day model. By the time this pretty typical consumer is 34, they will have forfeited half a year of their life to the porn industry, and gotten the most inaccurate, violent, and misleading information possible about sex. All the while endorsing the underground sex slave trade, even if by just strengthening the demand.
This is an average life with pornography, not considering compulsive or obsessive habits. Does that sound like a solid time investment to you?
Now let's consider the alternative, which, let's face it, is way better:
More Time
Self-proclaimed benefits to a life a freed from porn have flooded the internet, and at the top of almost every list? More time. Due to the nature of the equation (time doing something – doing something = time), it's a guaranteed benefit whereas other perks might be relative and/or subjective.
Additionally, Pornhub reported that 29% of their viewers (their second largest audience) are ages 18-24. So, college-aged peeps: what could the average college student do with an additional 14 hours a week? Make $406/month working a minimum wage, part-time job (over a year, that's a $4,872 tuition payment)?Or you could watch every episode of Stranger Things,or even burn 7,000 calories on a cardio machine at the gym (that's two whole pounds)…and that's just to name a few.
Better Sex
We're fully aware that this next question sounds like it's straight out of a late-night infomercial, but really, who wants to use the words "sub-par" to describe their sex life? Or, frankly, have anything other than satisfying (and consensual) sex?
The facts show that excessive porn consumption jeopardizes sexual satisfaction among porn consumers and their sexual partners, and is reported to have dismantled satisfying sex lives among both men and women.
A life freed from porn is just that: freed, liberated, disburdened, relieved. And, like the time equation, the math is simple: a sex life without the burden of hypersexualized, violent, photoshopped expectations, has the opportunity to mature into something healthy, pleasurable and real. Who doesn't want that?
Supporting Love Over Violent Fantasies
It used to be that porn wasn't even mentioned in conversations about sex trafficking, completely excluded from of sex slavery and sexual exploitation.
In other words, naivety might convince a porn consumer that every single porn performer chooses willingly to participate; or is paid extremely well to do extreme sex acts; or, even, that the violence/abuse in pornography is totally staged. Because of this, porn consumers typically don't identify their contributions to the demand for sex trafficking.
Ever heard of "voting with your dollars?" Well in the digital age, we vote with our screen time: the websites and apps we visit the most, are the most likely to survive. And the most likely to replicate. When we participate in any realm of the sex industry, we are endorsing all of it. And a life freed from porn is casting a vote: to no longer waste time on synthetic sex, and no longer mindlessly support the sex trade by contributing to the demand.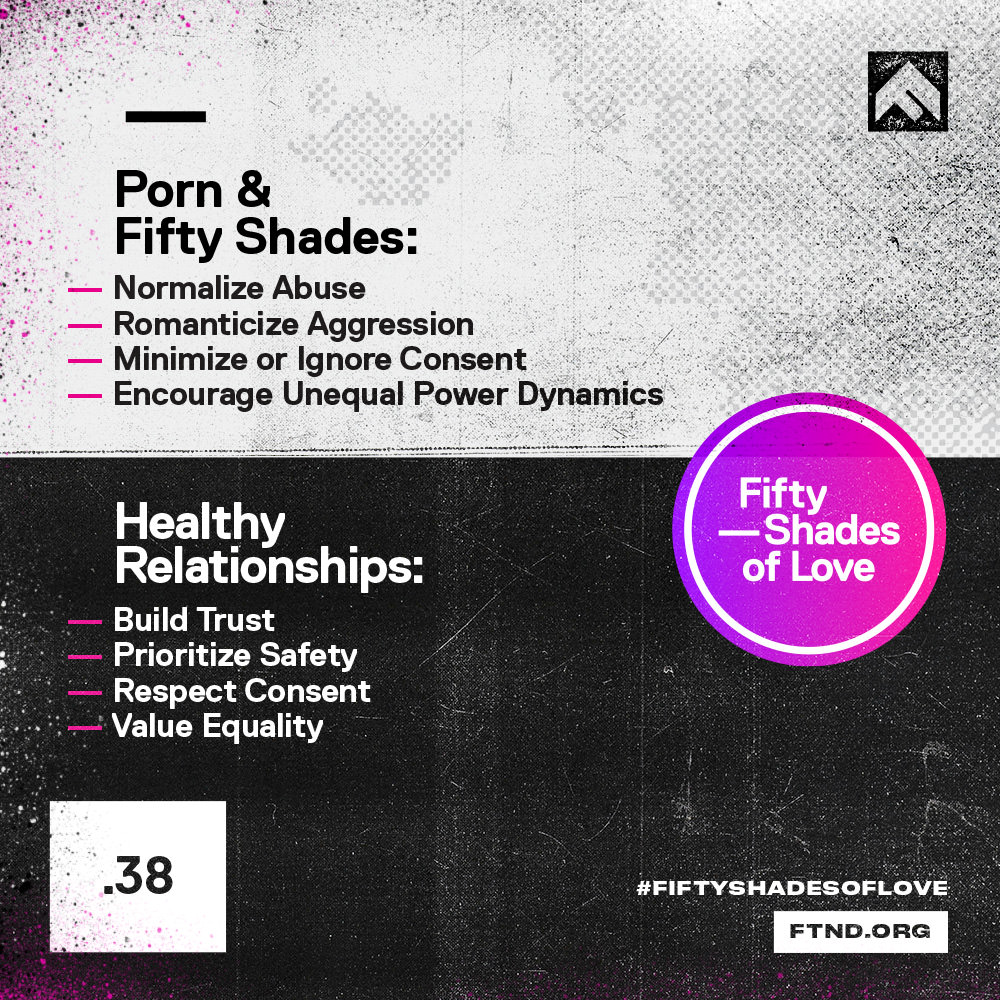 What YOU Can Do
Porn is a shady industry, and yet they're allowed to get away with their unethical business practices. Share this post and get the word out that porn is anything but an acceptable or safe industry.
Spark Conversations
This movement is all about changing the conversation about pornography and stopping the demand for sexual exploitation. When you rep a tee, you can spark meaningful conversation on porn's harms and inspire lasting change in individuals' lives, and our world. Are you in? Check out all our styles in our online store, or click below to shop: