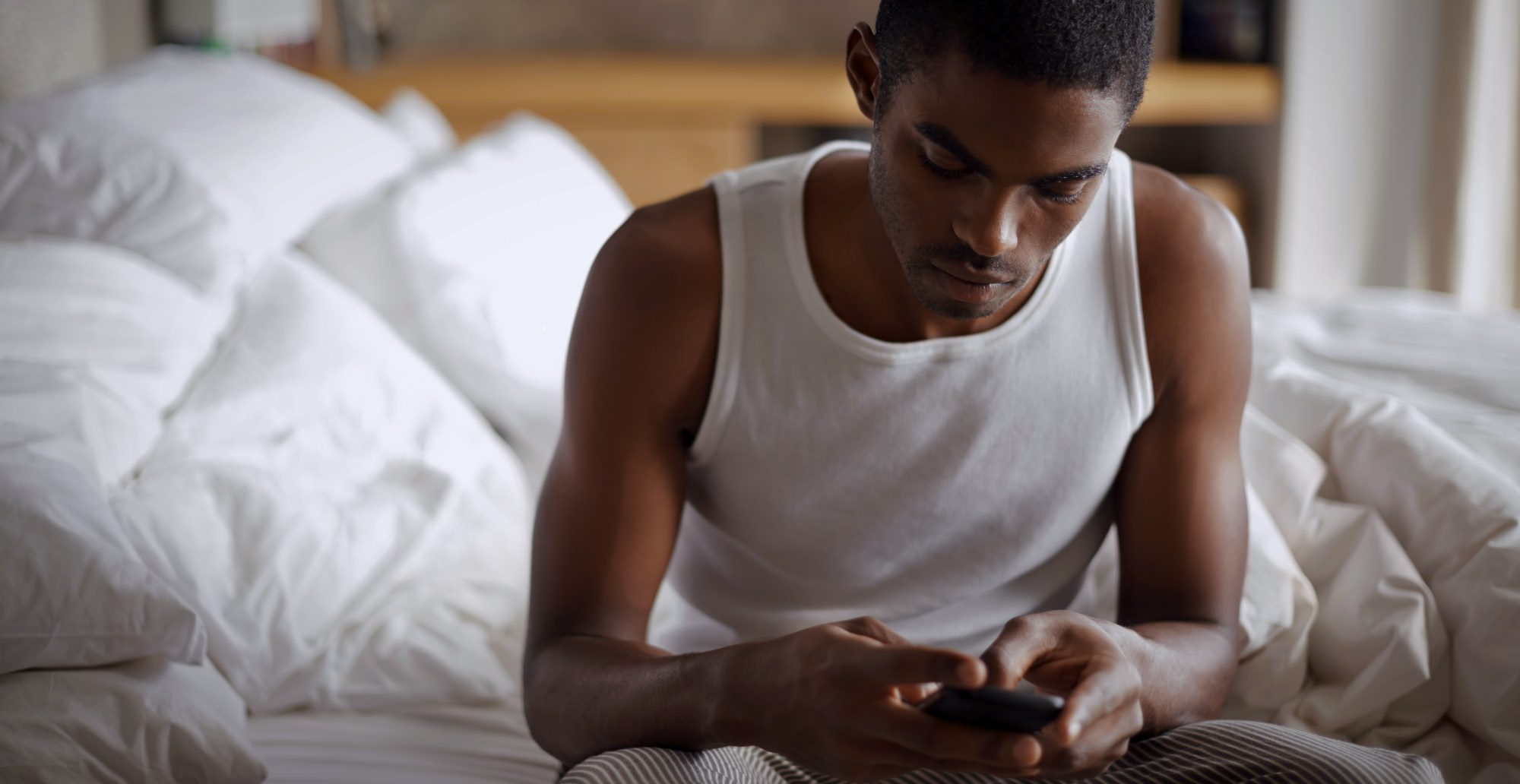 4 minute read.
Not long ago, researchers at the University of Montreal wanted to conduct a research study comparing the behavior of men who viewed sexually explicit material with those who had never looked at it all. But to do so, they'd have to have two sample groups: guys who had seen porn, and those who hadn't. They easily recruited volunteers who had seen porn, but as for men who hadn't?
They couldn't find anyone.
Professor Simon Louis Lajeunesse, head researcher of the study, said he had to drastically rethink his study after failing to find any male study subjects who had never viewed porn before.
"The objective of my work is to observe the impact of pornography on the sexuality of men, and how it shapes their perception of men and women," Lajeunesse said in a report by the Daily Mail.
"We started our research seeking men in their twenties who had never consumed pornography, but we couldn't find any."
Instead, Lajeunesse had to refocus his study on the porn viewing behaviors of his subjects.
The Results of the New Study
From the information gathered by his team of researchers, Lajeunesse found that single men typically spend about 40 minutes viewing porn three times a week, while men in committed relationships averaged 20-minute porn viewing sessions 1.7 times a week. In other words, no matter the relationship status, porn is a regular part of most guys' weekly routine.
Related: What's The Average Age Of Someone's First Exposure To Porn?
Lajeunesse also found most boys seek out pornographic material by the age of 10, when they are most sexually curious. This lines up with other research on the age of first porn exposure that estimates 90% of young men under the age of 18 have seen porn, along with 60% of young women of the same age.
However, according to Lajeunesse, the young porn viewers quickly discard what they don't like and find offensive, though it's worth noting that in a different study of 1,500 young adult men, 56% said their tastes in porn had become "increasingly extreme or deviant" over time.
Everyone Has A Porn Story
So what does it mean that researchers couldn't find anyone that hadn't seen porn? For one thing, it means that we can no longer ignore the fact that porn is rapidly becoming the go-to for anyone who naturally has questions about sex, starting when they're about 10. It also means that before puberty hits, much of the world's young population is being programmed to believe that sex should be like what today's mainstream porn portrays, and that's problematic.
Related: 18 Shocking Stats About The Porn Industry And Its Underage Consumers
Given that the home pages of today's hardcore, free mainstream porn sites feature violent and often abusive images, this isn't harmless programming.
"A competitive market means that pornographers are trying to outdo each other to come up with the most extreme images," explains Dr. John Wood, a therapist who works with youth addicted to pornography. "This contest to push the boundaries means that straight intercourse is considered too boring. Images of brutal anal sex and women being humiliated and degraded by two or more men at any one time are the new norms."
So what can we do, knowing that most everyone will see porn during their early years? First, we can be proactive in talking about it, and making safe spaces for people to dialogue about their experiences. Second, we can stop shaming people for being naturally attracted to porn, and instead focus on education of its harmful effects. And third, we can pass on this information and make this taboo subject a little less taboo by raising awareness that porn is part of everyone's story, so we should fight it with love and understanding.
And no matter what, at the end of the day, whether you've seen porn or not, you can be a part of this fight for love.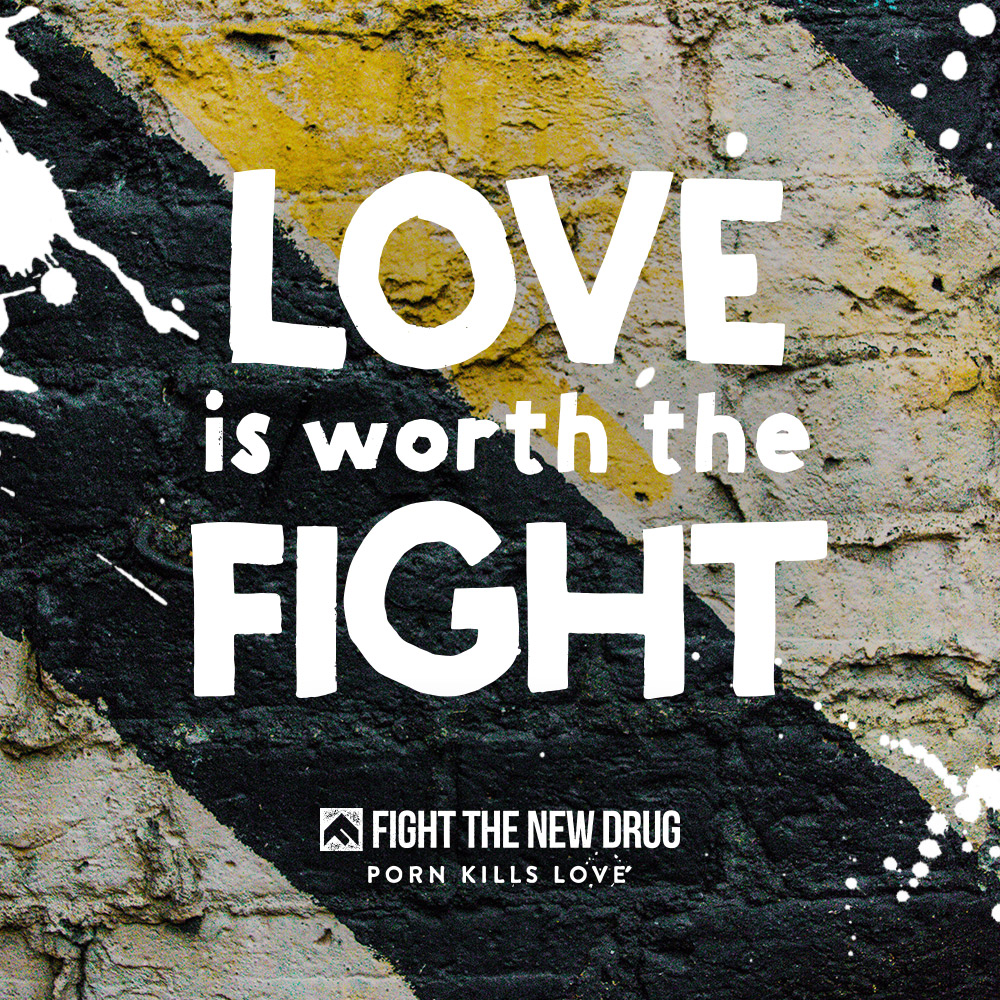 What YOU Can Do
Education is power in this fight for healthy relationships. SHARE these porn basics to help others understand the increasing influence of porn on young people.
Change The Conversation
This movement is all about changing the conversation about pornography. When you rep a tee, you can spark meaningful conversation on porn's harms and inspire lasting change in individuals' lives, and our world. Are you in? Check out all our styles in our online store, or click below to shop: