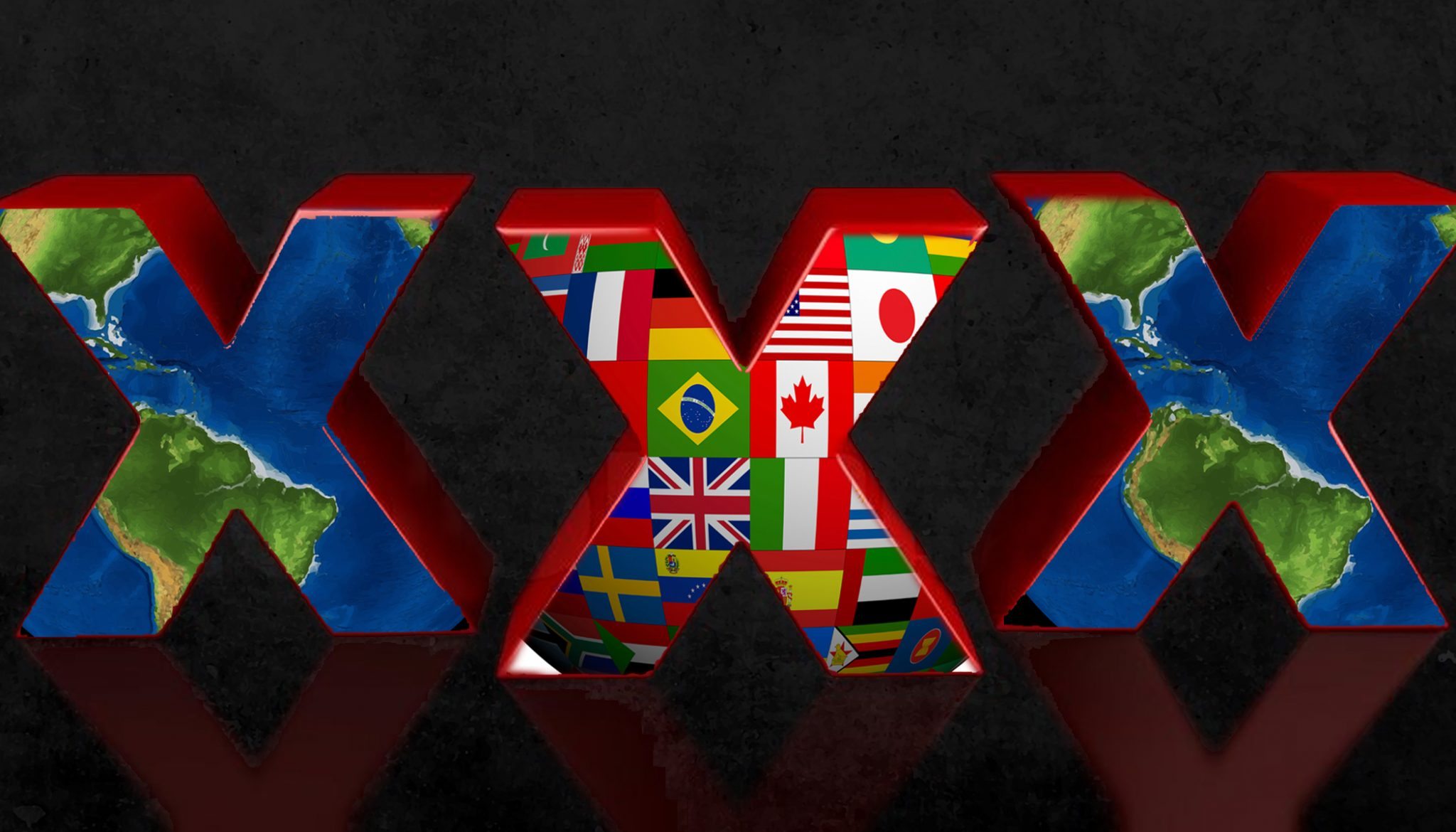 ---
Where does porn come from? Who watches it? How much time does it consume?
Porn is a huge industry, so it's not surprising that there's a correspondingly huge amount of data out there. One person working to compile some of that information is Paul Walsh, the founder of MetaCert, a chat-messaging security program. In his work, he's identified and cataloged millions of porn pages, and all the data he's gathered gives us some insight into the inner workings of internet porn.
Where Do Porn Sites Originate From?
Well, to keep things simple, it comes from the United States. Data reveals that some 60% of the world's porn sites—about 428 MILLION individual pages, more than one per American—are hosted in the US.
In a weird second-place-that-you-don't-actually-want is the Netherlands, with 27% (187 million pages), and the UK comes up in third, with 7% (52 million) of the world's porn sites. If you do a little math, you'll see that this means the internet hosts about 713 million pages of porn, or almost one page for every single person in Europe. That's a ridiculous and disturbing amount of porn.
Related: Germany's Legal Prostitution Industry Is Full Of Trafficking & Looks Like A Horror Movie (PHOTOS)
So when we say porn is everywhere, we really mean it—porn is everywhere.
What States Host The Most Porn?
If the US hosts 60% of the porn on the internet, which states does that come from?
Well, no prizes if you guessed California, which hosts 66% of the country's 428 million porn pages. The large majority of porn made in the US has historically come from California—some people have dubbed the San Fernando Valley outside of LA "Porn Valley"—so it's not surprising that it'd be hosted there, too.
Related: Europe Is Now The World's Main Hub For Child Porn
Tied for second are New York and Texas, each with 8%, but every state in the country hosts at least 10,000 porn pages—Alaska, in last place, checks in with 10,363.
And in case you want to know more about the United States' porn interests, here's an up close and personal look at what each state finds particularly sexy, according to the largest free porn site, Pornhub.

Does Domain Matter?
Given the questionable nature of porn sites, it's natural to think that a lot of them would be hosted on weird domains like .xxx, .info, and others that just scream "scam!"
Related: Webcam Sex Scams: Inside The Dark World Of Online Blackmail
Actually, though, almost all porn sites just use .com—a whopping 82.5%. There are a few reasons for this. First of all, using .com makes a site look more legitimate, even if it isn't. It's also the most common top-level domain on the internet, and the one people type in without even thinking about it. There are a few other domains in use, the most common of which are .net, .nl (the Netherlands again), .org, and .info.
Want More Stats?
You should, because there are a ton. We can't effectively fight against porn if we don't know what's going on in the industry and online, so keeping up with the latest info is important. For more, check out these 11 Mind-Blowing Porn Stats, or you can take a deeper dive into these country-based internet porn statistics.
Knowing what we're up against in this fight for real love is half the battle. And even though the majority of porn is hosted in the United States, it comes from all over the globe, and the problems that are connected to it are large-scale, societal problems. We all have to do our part to help overcome them. After all, porn isn't just a "guy" issue, it's an everywhere issue and an everyone issue.

What YOU Can Do
SHARE this article to inform others about the global scale of the porn problem, and to raise awareness about where porn comes from and where it goes.
Spark Conversations
This movement is all about changing the conversation about pornography. When you rep a tee, you can spark meaningful conversation on porn's harms and inspire lasting change in individuals' lives, and our world. Are you up for the challenge? Check out all our styles in our online store, or click below to shop: