Discretion Advised: Many Readers May Find The Image & Accounts In This Article To Be Graphic And/Or Disturbing.
Stamp your passport for Indonesia!
All NoPornovember long, we're raising awareness on how sexual exploitation and the harmful effects of porn impact our world, and what we can all do to take a stand for love. Sign up for details and travel around the world with us in the Fighter App to discover how this global fight for love is making a huge difference!
---
Recently, a group of teens from Pontianak, West Kalimantan, became the talk of their city and throughout Indonesia over their choice of tee shirts.
During a car free day event in Pontianak, in which a main road was closed for pedestrians, the group of teenagers turned heads because of the porn-inspired image on the back of their black tees featuring a white silhouette of a couple having sex. Just above that is the word "Ikeh," which, according to the news outlet Tribun, is a commonly heard expression in Japanese porn videos meaning "go in," while the front of the tees rather unambiguously featured the number 69.

"I ask that the police find them and find out the motivations of this community," Pontianak Mayor Sutarmidji said, as quoted by Tribun.
While it could be said that the tees are not necessarily as explicit as they could have been, Indonesia's super strict anti-porn laws are pretty ambiguously-worded and have been used to harshly punish offenders in the past.
Related: How Sexualization Of School Girls Fuels Sex Trafficking & Child Exploitation
As of now, there are no reports that the teens in the photo have been criminally charged for wearing the tees.
"I regret it, and I'm ashamed too. I feel sorry for our parents, but what happened already happened and we apologize," said one of the teenagers, who went by the pseudonym Bunga, as quoted by Tribun.
Normalization of Outlawed Porn?
Perhaps this wouldn't have been such big news except for the fact that porn has been outlawed in Indonesia since 2008, and yet, these teens seemed to think that they could wear porn-inspired tees while walking around their communities like it was no big deal.
To us, this hints at the possibility that even though it's not legal to watch porn in the country, this generation is still very much involved in seeking out and consuming explicit imagery. Maybe they thought it'd be funny or cool to buy these tees and wear them around because porn is just a "normal" part of their life already? Maybe they don't truly know the harms of porn and its connection to sexual exploitation, even in a country where the maximum penalty for lending or downloading pornographic material is four years in jail or a 2 billion rupiah ($189,600) fine, or offenders could face up to 15 years in prison.
Related: Here's How Porn And Sexual Exploitation Are Impacting Asia's Diverse Cultures
And to us, this reminds us why we're out to stop the demand for sexual exploitation at the source—the consumer—by using education, conversation, and awareness, instead of placing a blanket ban on it.
Why We're Not Out to Ban Porn
Now, hear us out. Our movement is based on the fact that there are better things out there than the cheap and shallow thrills that porn has to offer. Fight the New Drug's mission, first and foremost, is to decrease the demand for porn through education. It is important that we give props to the organizations that focus on taking political action, they do important work and we applaud them in their efforts.
As for us, our goal isn't to call for the abolition or ban of legal forms of pornography, at least in the United States where we're based, however, we do want to clarify that we do support efforts to protect children from accessing porn sites, as well as efforts to stop the spread of child abuse imagery.
Related: Why We're Not Fighting To To Ban Porn
So why do we take this non-legislative stance? Let's break it down:
We think bringing the harms of porn to light and raising awareness is a stronger movement than blanketed bans. Ban porn, and the industry will go underground without decreasing in size or influence in culture. But stop the demand for porn by making people realize the shadiness of the industry and how much better love is, and the supply will decrease with the diminishing demand. Boom!
We have always believed that once people fully understood the science proving the harms of viewing pornography, they'll make the healthy decision for themselves and their loved ones. See the difference?
Love is Worth the Fight
Of course we don't think it's a good idea that these teens decided to buy and wear these explicit tees, but instead of scaring them into never wearing them again or watching porn again for fear of punishment, how cool would it be instead if they became aware of the harms of sexual exploitation and became outspoken advocates against it because love and healthy relationships are that much better for our world?
No matter if you're a teen wearing a porn-inspired tee in Indonesia, or a sex-doll owning Japanese millennial, one fact remains the same: real love is worth fighting for. Healthy relationships are worth everything, and by knowing the facts, we can fight for awareness to be raised in every culture that they deserve better than what porn has to offer.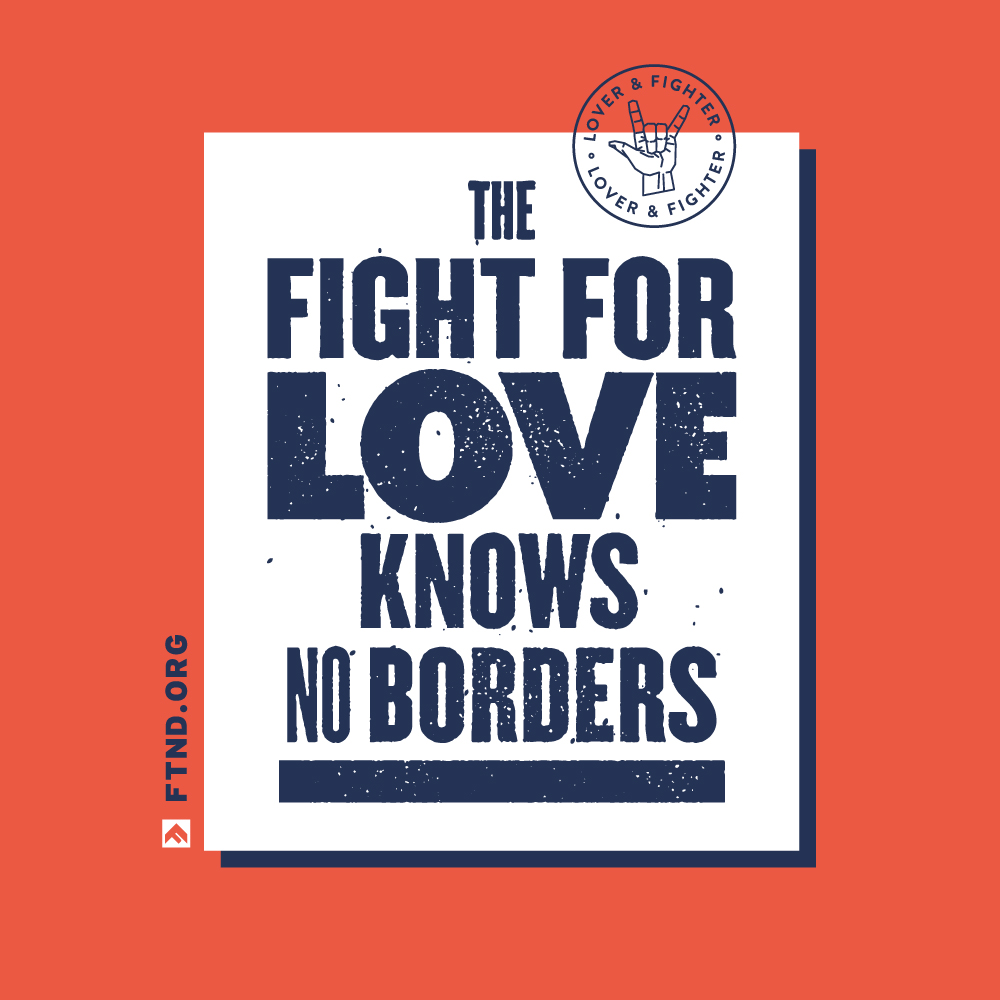 What YOU Can Do
Spread the word that porn is not normal or cool. SHARE this article and raise awareness that we can do better than be cool with porn!
Spark Conversations
This movement is all about changing the conversation about pornography. When you rep a tee, you can spark meaningful conversation on porn's harms and inspire lasting change in individuals' lives, and our world. Are you up for the challenge? Check out all our styles in our online store, or click below to shop: