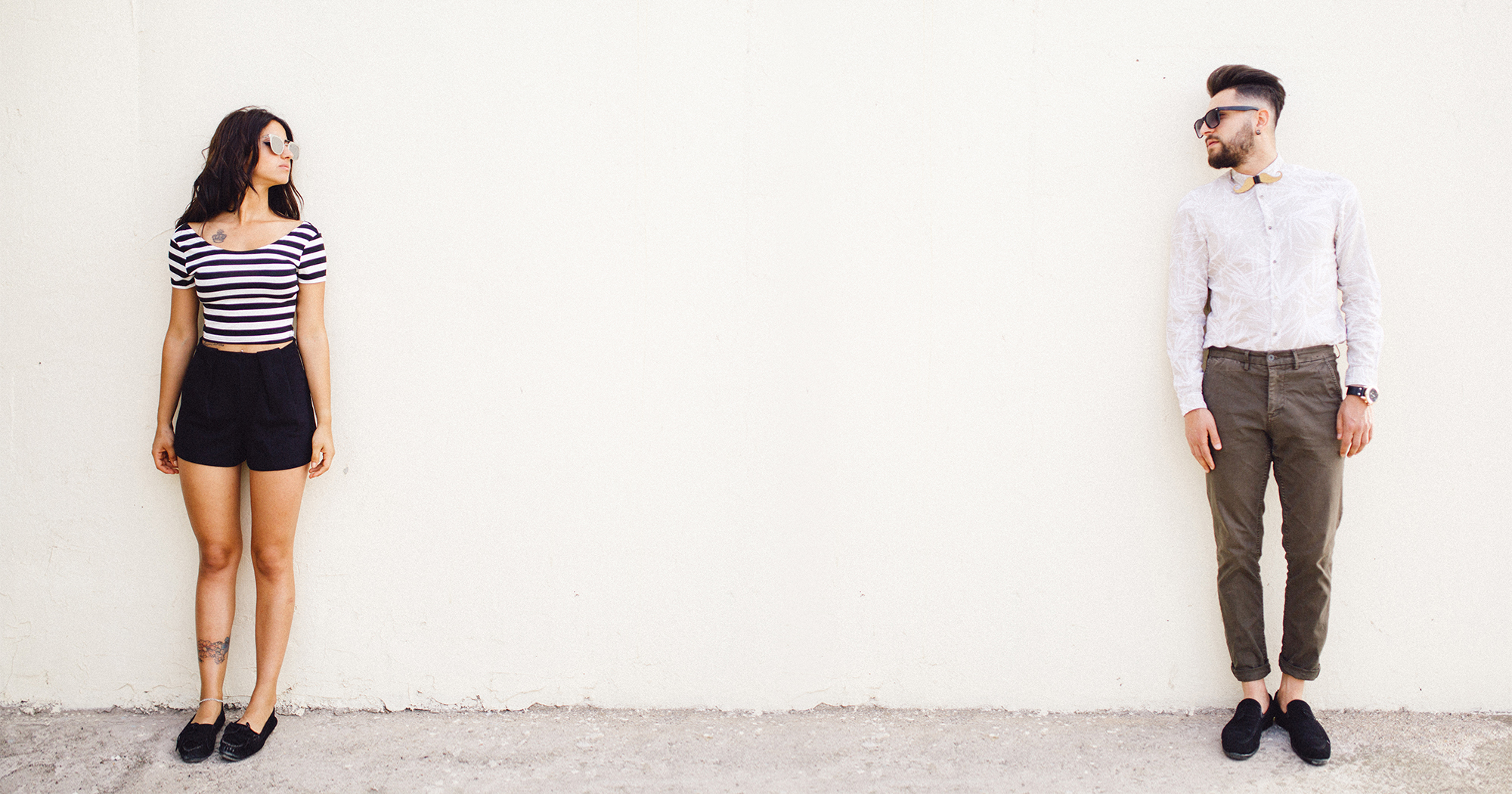 There's no way around it—relationship hijacking can be porn's specialty.
Once porn is brought into the equation, it doesn't take too much of it to drive a wedge between the people in a committed relationship. After a given amount of time and enough consumption of it, it can sabotage the intimate connection between any couple. Even if a viewer doesn't believe they or their partner is affected in the slightest at first, if they go through the motions of a vicious watching cycle, unhealthy habits can start to form that could spell trouble for the relationship.
Related: Can Watching Porn With Your Partner Hurt Your Relationship?
The following five stages are a look at how porn takes control and hacks its way into ruining the connection in a relationship. This is the classic, all-too-common porn relationship sabotage formula:
1. Porn becomes a constant presence.
Whether it's talk among friends or an accidental find, porn can show up and unexpectedly stick around. This generation is dealing with the issue of pornography on a scale that has never before been seen in the history of the world. Think about it: for the first time in society, porn is free, always accessible, and readily available to anyone old enough to work a computer or smartphone. Now, it's not so much about asking if someone is going to be exposed to porn but when. And if that's not concerning enough, research is telling us something important: porn can be addictive.
A porn struggle, once it takes hold, hurts more than just one person—it can directly hurt those we love. The truth is, there's no such thing as a healthy amount of porn viewing. And what may be a one-time thing can spiral into a reoccurring interest, and then a habit.
2. The consumer doesn't talk about it.
Important note—not everyone who watches porn has a compulsion or is an addict. Even so, making a habit out of watching porn has great potential to eventually grow rapidly into an addiction, only worsened by the fact that people are usually afraid to be open about it and get the help they need.
Porn has this powerful ability to lodge itself in a viewer's mind, changing their desires to be increasingly okay with watching more of it. The porn industry convinces viewers that watching it isn't unhealthy at all, and so it sucks in anyone who can put in the time. Before they realize it, a viewer can get deep into a porn habit and have no one to talk to about it. That's what makes a porn struggle so tough. The more it is hidden, the more it consumes people. By ignoring the growing elephant in their lives and wondering why it's gaining weight while it is overfed daily, relationships can suffer big time.
3. Porn encourages secrecy and isolation.
"The more one uses pornography, the more lonely one becomes," says Dr. Gary Brooks, a psychologist who has worked with porn addicts for the last 30 years. "Anytime [a person] spends much time with the usual pornography usage cycle, it can't help but be a depressing, demeaning, self-loathing kind of experience."
Those who look at porn while in a relationship almost always hide their habit from their partner. They might think something like, it's not like watching porn is a big deal. And if they truly believed that, they wouldn't be hiding their porn habit, right? Justifications like these are exactly what lines porn producers' pockets. And usually, due to the secrecy, a viewer's intimate connection to their partner can be collateral damage in the process.
The consumer often finds that porn makes them even lonelier and their partner quickly finds that he/she doesn't feel good enough. The secrecy of hiding a porn habit or just acting like a significant other won't care is always guaranteed to ruin any chance to form a serious connection.
4. Porn encourages objectification.
"There's a certain way of experiencing sexual arousal that is the opposite of closeness," Brooks also says. "At best, it can be managed somewhat by some people, but most of the time it creates a barrier that poisons relationships."
Porn literally can change the way people see those around them. Instead of viewing people as human beings with thoughts, feelings, emotions, and personality, porn can condition viewers to view those around them as a sum of body parts. And that's one of the biggest problems with porn: it teaches viewers to objectify the human body, and creates massively unrealistic expectations in relationships.
5. The cycle repeats.
Sexual performance issues and less satisfaction in the sex life of a viewer's relationship are the rewards for falling victim to these steps.  Just one aspect of that is how numerous studies have shown that porn can leave some male viewers with porn-induced erectile dysfunction. Also, recent studies tell us that porn viewers feel an increased sexual anxiety and inability to perform in their physical relationship.
Porn can seriously sabotage relationships, sometimes step by step, and sometimes all at once. What's ironic is that porn viewers usually believe that they are enjoying a world of more sex and better sex, but what they usually end up getting is a decreased ability to enjoy sex in real life. Because porn has conditioned their brain to get aroused when viewing sex behind a computer screen, once they get in between the sheets themselves, their mind and body have some serious issues to deal with. And as porn draws a consumer back into watching, the cycle of relationship destruction continues.
This is What Happens
This is the reality. This is what happens when porn becomes a regular part of people's lives. And a lot of times, they don't realize the damage porn has wreaked on their relationship until they're in the thick of it. There's no doubt about it—porn destroys relationships. It's just not worth watching.
What YOU Can Do
Raise awareness that porn kills love, and sabotages relationships. SHARE this article to spread the facts on the harmful effects of pornography.
Change The Conversation
This movement is all about changing the conversation about pornography. When you rep a tee, you can spark meaningful conversation on porn's harms and inspire lasting change in individuals' lives, and our world. Are you in? Check out all our styles in our online store, or click below to shop: