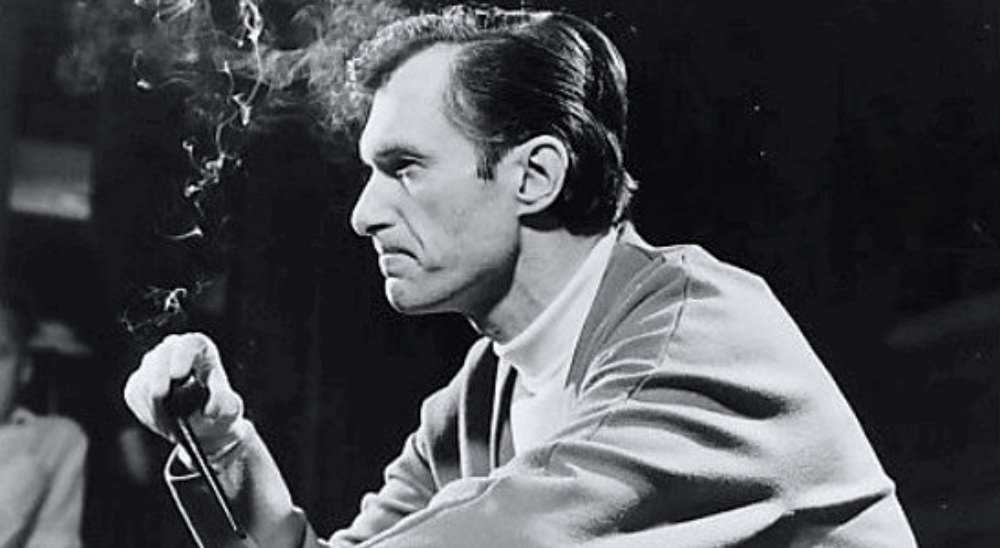 Header photo of Hugh Hefner by ABC Television – eBayfrontback, Public Domain. 5 minute read.
The history of pornography has always been hotly contested. Erotic depictions have been found on artifacts dating back to prehistoric times, whereas erotic novels didn't hit the bookshelves until much later in 1748.
Those who see pornography as harmless like to use the argument that, since erotica has been around for centuries, the existence of modern pornography is normal and natural. But, in the grand scheme of things, the harmful history of pornography is still relatively recent and new to our society. Once you consider that pornographic films are really only as old as filmography itself, it is still just the blink of an eye compared to the rest of human history.
And when you really think about it, can erotic pottery art really be fairly compared to today's endless stream of free, violent hardcore porn? Let's be honest—that's not comparing apples to apples.
Related: Porn's Harm Is Changing Fast
So how did we get to where we are today, where pornography is both widely accepted and wildly taboo, where nearly every free-thinking citizen has this stuff readily available at the touch of a button from a device that lives in their pockets? The quick and crazy evolution of pornography has involved some notable figures and social movements, but perhaps none more than the four below. The following four are just some of the bigger dominos in a chain reaction of influences that have made hardcore pornography what it is today.  

Photo from IU Archives 
Alfred Kinsey
Alfred Kinsey is widely regarded as the first major figure in American sexology. As a biologist and professor of entomology and zoology, he founded the Institution for Sex Research at Indiana University in 1947. He went on to publish the Sexual Behavior in the Human Man (1948), followed by Sexual Behavior in the Human Female in 1953. The pair of works become known as the "Kinsey Reports"; two books that attempted to explain the complicated story of human sexual behavior by reporting findings on masturbation, premarital sex, and adultery.
Aside from the initial shock these books had on the public, the methods used to collect the data for the reports also received its fair share of warranted criticism. The claims made in the reports were said to have come from personal interviews by willing participants, but history had come to show that some of the data also came from Kinsey's personal observation and involvement in sexual activity, often involving his coworkers. There are also reports him provoking and observing the molestation of young children for the sake of "research."
Despite their crude, unethical, and controversial nature, the Kinsey Reports, which together sold three-million copies, had a profound effect on what was later called the "sexual revolution."

Photo by Dan Kitwood/Getty Images 
Hugh Hefner
"The Hef" is perhaps the most iconic influencer in the evolution of pornography as we know it today. In 1953, Hugh Hefner changed the porn game forever with his historical publication of the "adult entertainment" magazine Playboy, which featured the widely adored Marilyn Monroe in all of her glory. The magazine, filled with nude and explicit photos of women flanked by hard-hitting journalistic articles, was an immediate success, selling over 50,000 copies. The widespread, sudden popularity of the new magazine got Playboy the recognition it needed to quickly become the multimillion-dollar enterprise that it is today.
Related: Playboy Announces Return To Nudity With New "Naked Is Normal" Cover
To say that Playboy changed our society's perspective on pornography is an understatement. Not only did it make adult-only images much more readily available to its viewers, but the manifestation of the Playboy Mansion and reality show The Girls Next Door made a life of pornography, objectification, and casual sex seem glamorous and desirable. For decades now, the worldwide brand of Playboy has been the bread and butter of the taboo subject we are tackling today.

Television and film
As television and film began making its mark on modern media, so did explicit adult films. It began with the release of Blue Movie (1969), the first sexually-explicit theatrical film, directed by Andy Warhol. Quickly following its release were other adult erotic films such as Mona (1970), and Deep Throat (1972). These films, while still seen as rudimentary by audiences, were wildly successful and were even dubbed "porn chic" in the era now called the "Golden Age" of porn.

Related: Porn & Pop Culture: How Society Is Becoming More "Pornified"
Today, pornography creeps its name into mainstream media. Sure, it's not as prevalent as it once was, like in the late 90's where porn-related humor took residence on popular television shows like F.R.I.E.N.D.S. (shout out to all you Rachel Greene fans), but it continues to appear in films today as the taboo topic as it is, though much more normalized and even celebrated.

MindGeek
MindGeek is a Pandora's box in the realm of internet pornography. A private company headquartered in Luxembourg City, with offices in Dublin, Hamburg, London, Los Angeles, Houston, Miami, Montreal, and Nicosia, MindGeek owns and operates the most popular hardcore porn websites around today. But by looking at their social media and websites, you'd never know that they are the nervous system of today's increasingly violent, abusive, and ever-explicit pornography.
Related: How Does The Porn Industry Actually Make Money Today?
Over the years, this gigantic enterprise has carefully comprised its many domains in order to offer easily accessible pornography to its viewers, quickly becoming a juggernaut of the world of internet pornography. Though you'd never guess by reading their promotional materials or careers page, this singular tech company now owns a majority of the "brand names" in mainstream pornography: Pornhub, Brazzers, Webcams.com, Xtube, Redtube, YouPorn, some of Playboy's assets, and dozens more.
With the way our society adores the world wide web (and who wouldn't), it's hard to imagine a world free of internet pornography, and MindGeek made that possible.
Progress
While it is plain to see that our society has taken a long walk down the wrong path towards accepting pornography, there is still hope for a future world free of artificial depictions of love and synthetic sex. In 2016, Utah made history when its House of Representatives publicly declared pornography a 'public health crisis' in the state, prompting the same kind of awareness and education-focused resolution to be passed in numerous states.
Related: Virginia & South Dakota Make History, Declare Porn A Public Health Crisis
All around us, individuals and communities are choosing to take a stand on the right side of history to fight for a future free of pornography, sexual exploitation, and sex trafficking. More and more research is being conducted that shows the harmful effects of pornography on consumers' brains, relationships, and in society as a whole, clearly categorizing porn as something to be avoided rather than celebrated.
Why this matters
Any historian will tell you that, without knowing our past, we have little room to pave our future. By trying to understand how our society has come to be today, we have a better grip on how we can change the narrative or our story moving forward. And by understanding how pornography has evolved and adapted, we can better understand how it's not this social norm that others claim it to be.
With more research, education, and awareness, there is hope for a future that tells a different story than our past.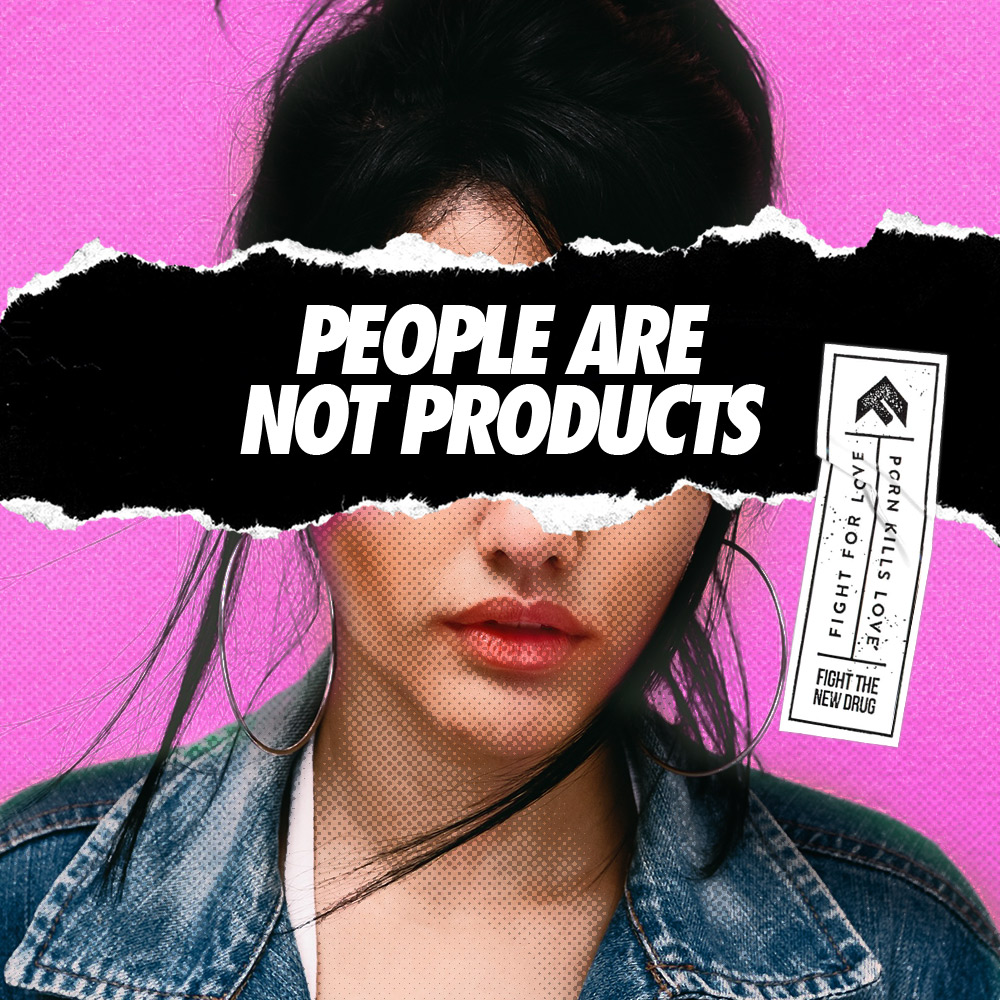 Get Involved
Shine a light on the history of porn and its harmful effects. SHARE this article and spread the facts.
Spark Conversations
This movement is all about changing the conversation about pornography. When you rep a tee, you can spark meaningful conversation on porn's harms and inspire lasting change in individuals' lives, and our world. Are you in? Check out all our styles in our online store, or click below to shop: