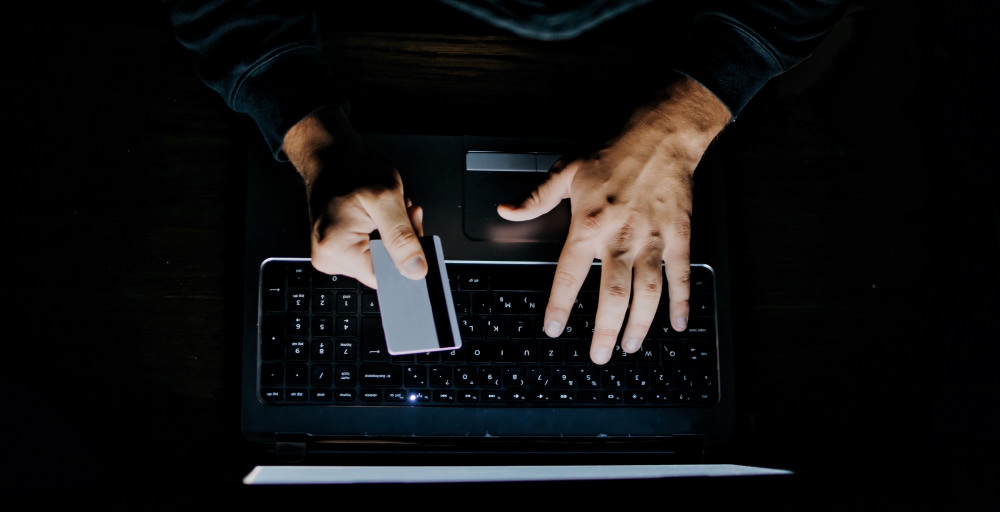 It's not your typical college roommate drama. This Penn State student would probably have preferred to come home exhausted and find his roommate throwing a party in his room to what actually happened.
After taking a hiatus from schoolwork to serve in the South Korean Army, this unsuspecting student settled back into studies at Penn State, checked his bank account online…and found $10,000 worth of charges he didn't recognize. Police tracked the transactions to pay-per-view adult entertainment sites, all attached to the email address of this student's ex-roommate.
Turns out that over the course of three years, some of that time spent rooming together, 21-year-old Parker Schoem used his roommate's debit card information to spend a whopping $15,000 on porn. Schoem confessed when the police questioned him, saying he most likely memorized the card number after hearing his roommate repeatedly order chicken wings over the phone while they lived together.
Related: 40 Reasons Why Ditching Porn For Good Is A Great Idea
Besides being a college social life nightmare, this incident highlights some of the potentially destructive byproducts of fostering a hefty porn habit.
Is extreme the new normal?
Studies show that porn is escalatory in nature, which means that an action, image or idea that initially seems extreme becomes more and more "normal" as the consumer's mind adapts to this intense material.
This is true of porn specifically—it is typical for someone to start with "soft" porn and eventually find himself consuming violent or otherwise extreme porn on the regular. The basis of this mental shift is the neurochemical dopamine, which is responsible for feelings of pleasure and excitement. In a nutshell, in order for a person to continue experiencing the same dopamine rush, he has to click more hardcore material, as his brain becomes desensitized to each "level" of porn.
The Penn State roommate story shows this idea at work. While we don't have any info on the types of XXX videos Parker Schoem was watching on his friend's dime, clearly, it was a LOT of them. For a college student to rack up $15k in porn debt, he would have had to spend a huge chunk of his time watching these vids, which is a type of extreme behavior. Not every porn consumer out there would do the same thing.
Related: How My "Harmless" Free Porn Habit Cost Me My Job, Relationship, And Reputation
Even so, just as porn consumers start with softcore porn and eventually "find themselves" watching hardcore material, it is common for consumers to start watching porn occasionally and escalate to porn binges, late hours, and a more constant impulse to pull up XXX sites.
This escalation pattern is indicative of a compulsion, or possibly addiction. We can't know for sure if Schoem was addicted to porn, but it is definitely a real possibility given his extreme behavior. Obviously addiction is incredibly harmful, and unfortunately, it is more common than you might expect with porn consumers.
A high price to pay for momentary pleasure
Schoem managed to get his porn fixes without draining his own bank account, but that doesn't mean his habit didn't cost him. Let's look at his out-of-the-ordinary habit through the lens of common impacts consumers usually face.
It is safe to assume that his $15k worth of porn sessions came at the expense of his schoolwork, at least to some degree. Being a successful student requires putting time and attention into your studies, which becomes more difficult to do if you constantly direct your energies towards porn. Even if he ended up with decent grades, he likely could have reached an even higher potential without his porn habit.
Related: From One Guy To Another: Quit Watching Porn, It's Not Worth It
We can guess with certainty that his porn habit came at the expense of friendships. It is common for regular porn consumers to become isolated from important relationships in their lives because of mentally and emotionally drawing themselves away from people and into their digital sexual fantasy worlds. And Schoem? He went way further than that. He did steal $15,000 from his roommate to support his habit, after all. Probably ruined whatever was left of that friendship.
Schoem also likely saw hits to his personal health as a result of his destructive behavior. Porn habits often lead to sleep deprivation, anxiety and depression, neglected hobbies and other interests, and many other mental, emotional, and psychological effects. It could be that the compulsory urge to consume porn and the resulting prioritization of satisfying that urge above his overall health created a compromised mental space for Schoem, allowing him to repeatedly steal money from his friend.
Not least of all, Schoem is headed to trial for four felony charges. The potential cost of that is obvious.
Worth taking seriously
So while we have limited details on Schoem's case, we know that his porn habit was at the center of his destructive (to himself, and to his roommate) habit. And sadly, he isn't the first to find his life damaged because of porn.
He also isn't the first to spend an outrageous number of hours watching porn. There are almost 10,500 hours of porn watched every minute on PornHub alone. The data is there—porn is a big enough deal to have serious implications for our society. It's a force to be reckoned with and addressed, which is exactly why we exist.
Related: True Story: My Gambling Addiction Cost Money, But Porn Cost Me Everything
Schoem's case may seem extreme, but he is far from alone, based on messages we receive from supporters all over the world. We exist to have these conversations about the harms of porn and all the reasons to ditch it for love, health, friendship, and theft-free college experiences.
Join us in the fight for healthy, positive living!