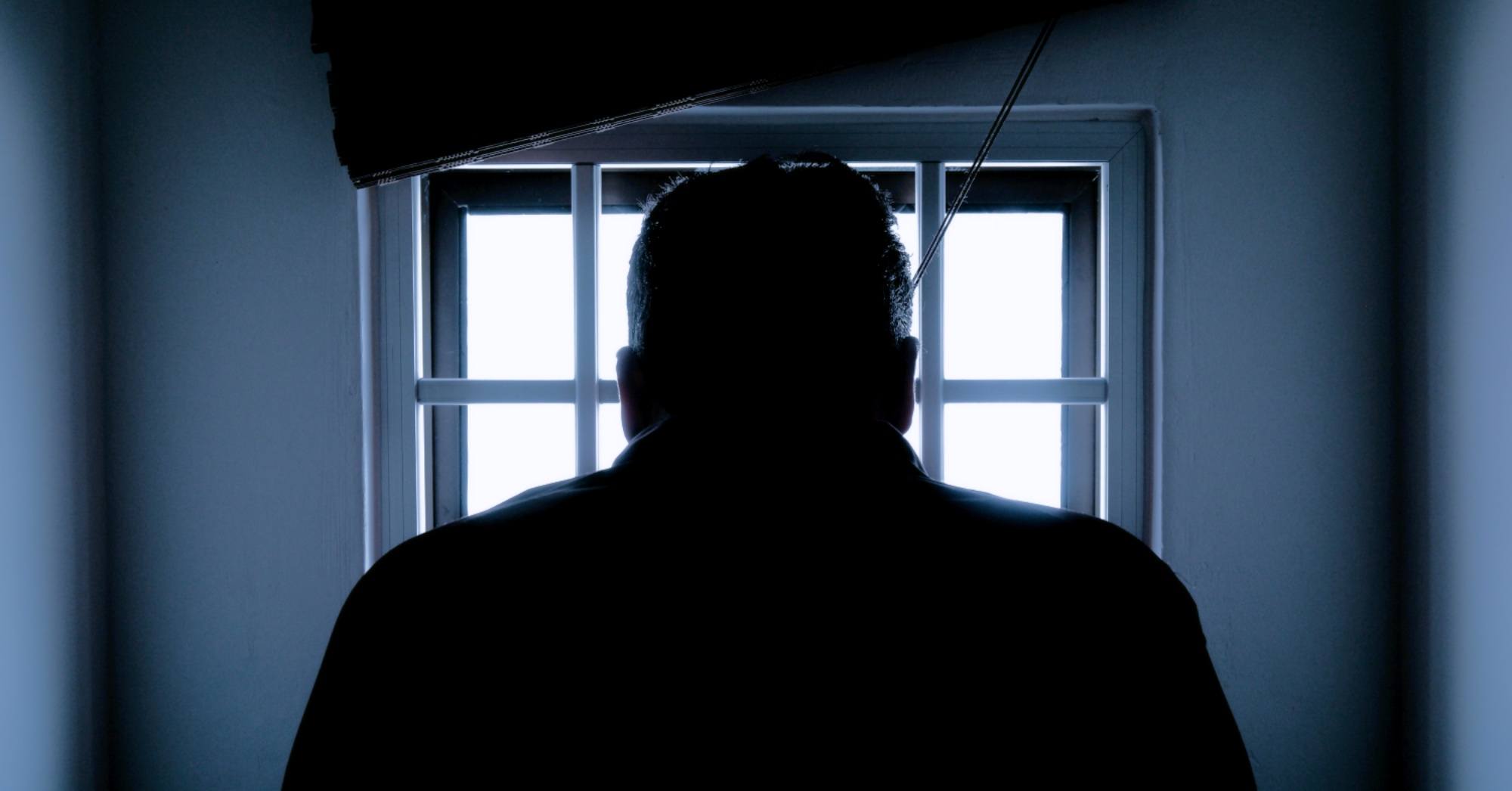 Two prison inmates in Ohio committed a number of stunning crimes from behind bars using contraband computers that they'd hidden in the ceiling, reports the NY Post. One of those crimes being illegally downloading porn while serving hard time.
Inmates Adam Johnston and Scott Spriggs got their hands on parts to build the two computers through a program that utilizes inmates at their prison to disassemble old computers.
A 50-page report published last week from the Ohio Inspector General found that the inmate duo hid the computers "on a plywood board in the ceiling above a closet in a training room" and that the computers were connected to the Ohio Department of Rehabilitation and Correction's (ODRC) computer network.
More specifically, here's how it happened: these inmates, Johnston and Spriggs, took two computers that were supposed to be disassembled and placed hard drives into them. They installed network cards into the computers, and transported the computers across the prison institution, stashed away in hygiene supplies carts, through security checkpoints, and placed the two computers in the ceiling above a training room. They were able to access them for months before anyone discovered their computer contraband.
Here's an image of the hidden computers' wiring in the ceiling above the training room: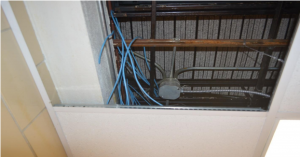 And the computer network the assembled computers were connected to in the main electrical room: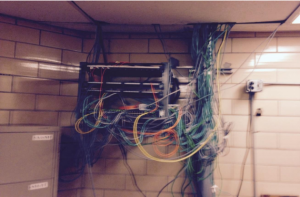 Johnston and Spriggs used login and password information belonging to retired ODRC employee Randy Canterbury to access the internet, the report says.
More Crimes Committed—All Behind Bars
Investigators found that the computers contained a "large hacker's toolkit with numerous malicious tools for possible attacks" and that the two inmates saved articles about "making homemade drugs, plastics, explosives and credit cards."
And not only that, they also downloaded quite a lot of porn, as well as newly released movies and TV shows, and placed them on a few thumb drives to be distributed to fellow inmates as a kind of currency in exchange for commissary items.
The computers were found in July 2015, and inmate Johnston later admitted they'd been in place since before June.
The Inspector General's Office ultimately found the jail's lax security standards allowed the inmates' activity to go undetected, and that it didn't properly report the incident.
Why This Matters
Given how many personal accounts there are about the rampant presence of porn in prisons, it's no surprise when we hear far-fetched stories like this.
Take it from another Ohio inmate, serving a life sentence at Pickaway Correctional Facility for drug trafficking:
"On the streets, the price for a magazine is usually around $10, but in prison a recent issue can run you from $200 to $300. These magazines are contraband and will be confiscated if found. You can even get an incident report or be put under investigation or in the hole for being caught in possession of porn. To protect your stash, you have to disguise the mag with a cover of an acceptable magazine.
When I was selling magazines, I had to number the pages myself because I swear dudes are so slick at tearing pages out that you might not notice a missing page. And even when you do notice, you might not know who exactly did that. I only let a selective few rent the mags I got, and I go through every page before and after so there aren't no misunderstandings."
Even in prison where porn is outlawed and runs the risk of adding time to an inmate's sentence, even if it's a huge project to construct and hide machines that will download porn like in Sprigg and Johnston's case, it is still a thriving and booming industry behind bars. If this doesn't show the popularity and normalization of porn in our day and age, then nothing will. The negative effects of porn are too many to count, and in an environment like prison, there is no doubt that introducing porn is like pouring gasoline on a fire.
Infamous serial killer/rapist Ted Bundy even commented on prisoners' fascination with porn in his last interview before being executed on death row.
"I've lived in prison for a long time now and I've met a lot of men who were motivated to commit violence just like me and without exception, every one of them was deeply involved with pornography. Without question, without exception, deeply influenced and consumed by addiction to pornography."
Now, of course we're not saying that everyone who watches porn will become a criminal. The fact is, the vast majority won't. However, as research and current events have shown, there is a common behavior among people who commit heinous crimes–they often have an unusually high interest in porn and usually have a long history with it that typically extends back to their childhood.
At the end of the day, nothing good for society results from porn. The fact that porn is banned behind prison walls goes to show how harmful of material it actually is. Just like weapons and drugs, porn is viewed as something that will only make bad behavior worse, and lead to serious problems for those who view it.

What YOU Can Do
If you found this article interesting, SHARE it. Add your voice to the conversation and spread the word on the harms of porn.
Support the movement, rep a tee. Click here to shop: