At the end of every year, companies and organizations typically release an annual report that details what happened in the last 365 days. These reports usually contain numbers, statistics, charts, figures, and breakdowns of the past year, and then what the company projects for the upcoming year.
Unfortunately, giant porn websites have become no different. In their seemingly never ending effort to normalize pornography in society, PornHub collects detailed analytics from their site and releases a "year in review" containing all the information. But instead of talking about annual goals, charities supported, or environmental contributions, PornHub reports on things like "Favorite Porn Star", "Most Popular Search Terms", and "Average Time Spent Ver Visit".
Pornhub's 2014 year in review numbers shows the extreme growth that the epidemic of pornography is currently experiencing (i.e over 18 billion visits this year to the site) and the money-making machine that basically celebrates in making this harmful problem in society even worse.
Check out just some of the stats:
Now, as shocking as all that information is, want to know which one we found most interesting?
Take a second look, at this section in particular:

Wow.
Now how ironic is that?
How ironic is it that one of the main places that you can get the furthest from real love is where that word pops up the most in people's online conversations? Now, granted, we realize that the word is probably being used in a much different way than we should associate 'love' with, but does that make it okay? Does it make it okay that this word, which is meant to be used to describe selfless devotion, is now the most common word on a site that shows nothing but selfish physical pleasure?
We don't think so.
We know that real love is something that should be cherished, valued, and not cheapened by fake imitations like porn. We have a saying here that goes:
When it boils right down to it, porn is just a cheap counterfeit of what love really is: complete and total respect and care for another individual. You think that's what these porn site visitors are feeling for what they're watching?
Not even close. Selfish desire and taking pleasure in objectifying humans is most definitely not love. As a matter of fact, it is the furthest thing from it.
And maybe if THIS image below was the message that was getting 18 billion views per year, society would be in a lot better place: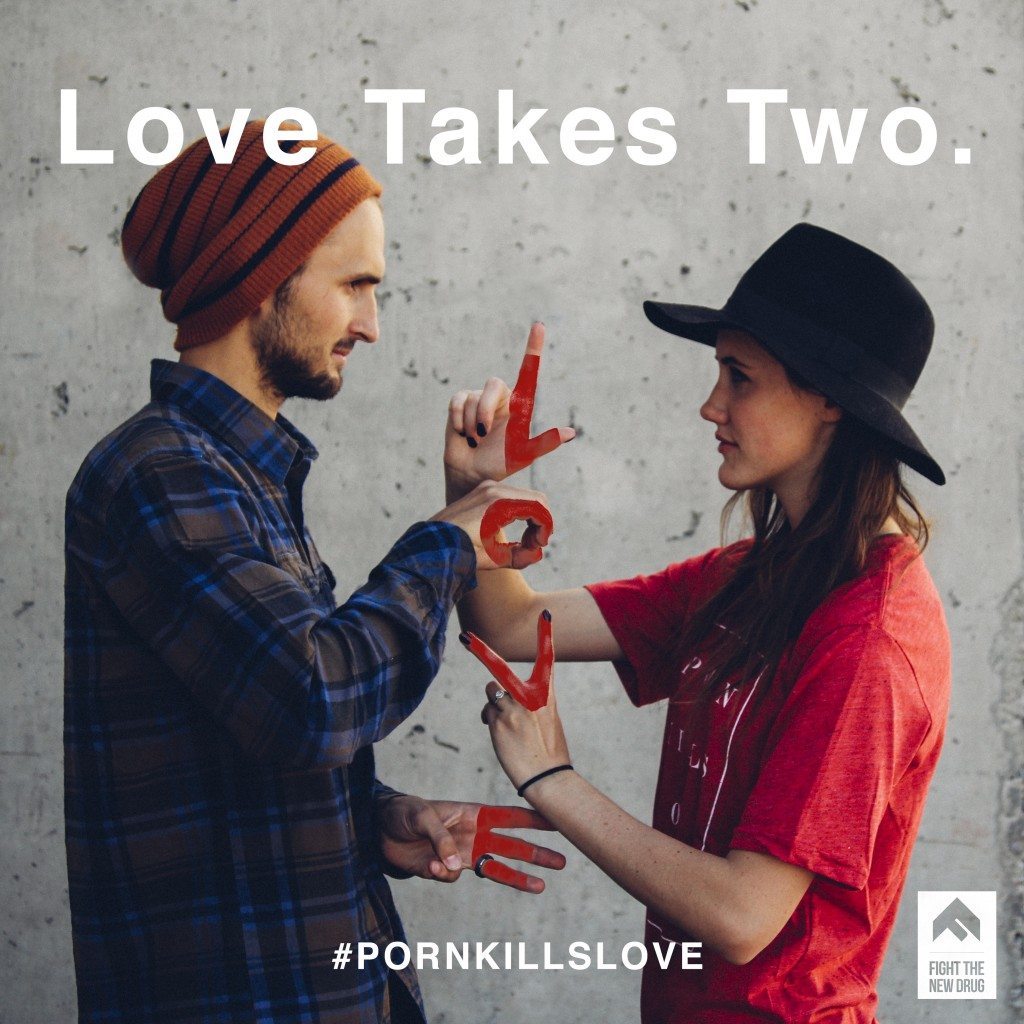 What YOU Can Do
If you are pro-love and anti-porn, SHARE this article and get the word out that you're not cool with the cheap imitation that is being sold to society.