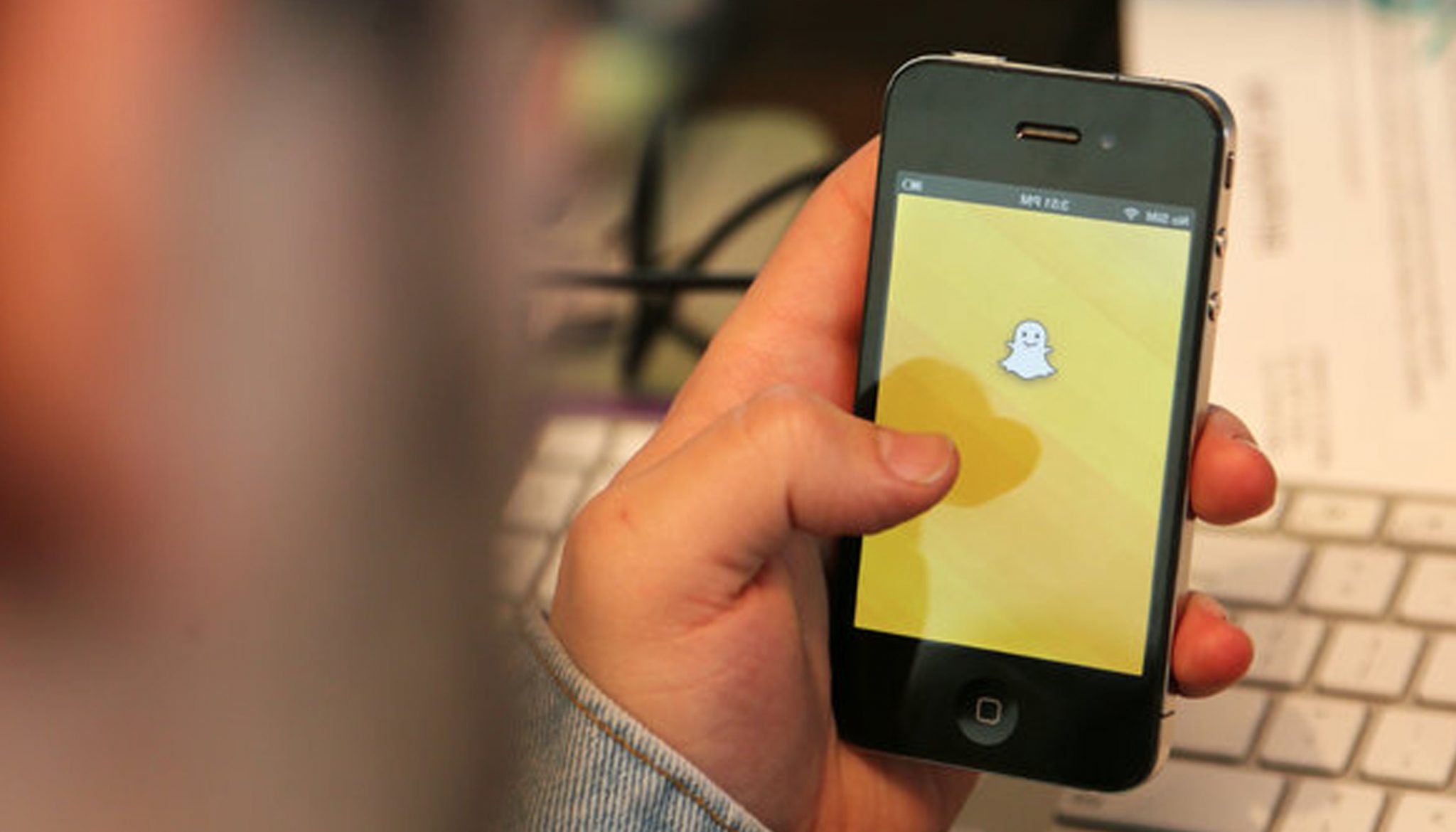 With more than 100 million daily active users, Snapchat has become the go-to social media app for millennials. Headed by a 26-year-old CEO, the app is constantly evolving and creating new and engaging features that allow people to connect. Not long ago, Snapchat released a 'featured stories' section, that includes curated content from online publications such as VICE, Cosmopolitan, The Daily Mail, MTV, and other mainstream digital news sources. What started as interesting news to be watched and read on Snapchat, has quickly devolved into the vast majority of these featured stories posting sex tips and topless celebrities.
In response to this constant stream of sexualized "news" on Snapchat, Malissa Richardson created a petition on Change.org that is seeking to give Snapchat users a voice and opt out of seeing featured stories that contain sexual content and imagery. From the petition page, Richardson explains:
"Unfortunately, every time I go to watch the stories my friends post on Snapchat, I am bombarded with featured stories from Cosmopolitan, Daily Mail, and others. And it is not just what the latest is on politics, sports, or fashion. Those stories are there to find, but they are not the first ones that come up in the feed. The first ones I see, obviously very calculated in their placement, contain sexually explicit headlines and pictures that if I had the option to remove, I would. Do I have the option of whether or not to watch the featured story in its entirety? Yes. But do I still have to see the headline and provocative photos that advertise them without the option of removing it? Yes. And that's not okay."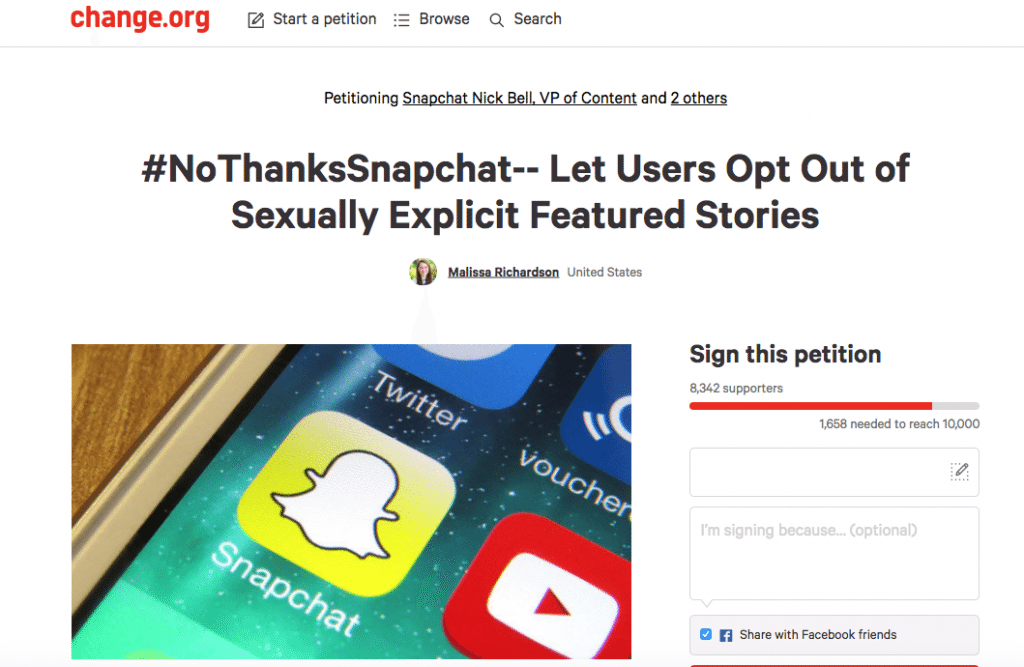 In just 24 hours, the Snapchat petition has passed 8,000 signatures of its intended 10,000 signature goal. Many people are commenting their similar feelings on the issue and how they've been thinking the same thing for a while. Richardson explains her reasons for creating the petition at the end of the post:
I hate to think that my younger siblings, friends, and millions of other young people as young as 13 years old are exposed to this content multiple times a day without the option of blocking it.
Once the petition reaches its goal, Change.org will deliver it to the executives of Snapchat, specifically the company's VP of Content, CEO, and CTO.
*UPDATE*
The petition quickly surpassed its original goal of 10,000 signatures overnight, and the goal has since been increased to 15,000. Richardson posted an update on the page that says the eventual goal is 100,000 signatures.