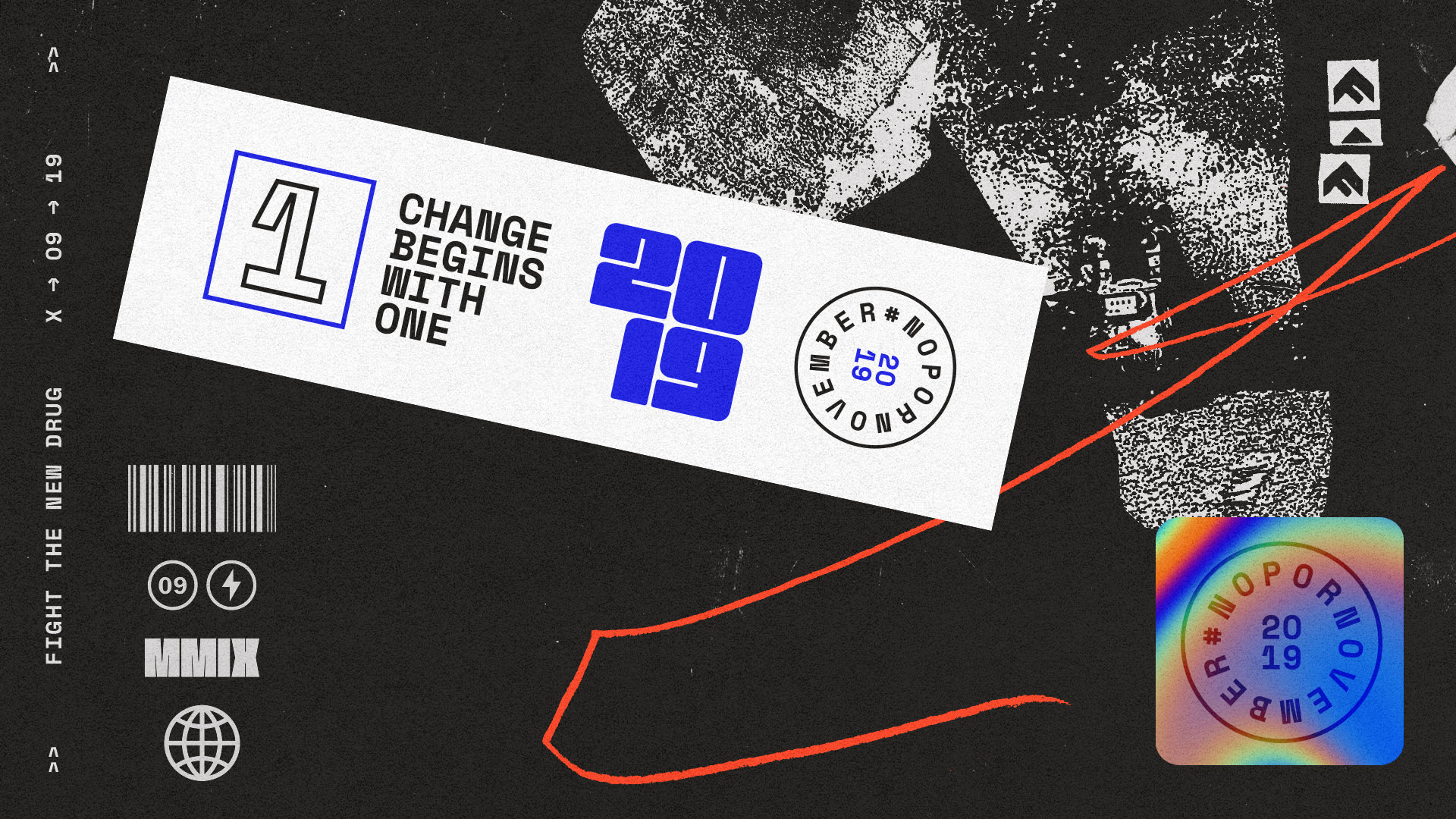 This year was the biggest, most globally-reaching #NoPornovember in Fight the New Drug history and all of our Fighters around the world made it possible!
Each year, the #NoPornovember campaign serves as a giant reminder that this movement is alive, growing, and making a real impact. This campaign has a much larger purpose than debuting brand new Fighter gear and global Fighter shout-outs—the purpose of this month is to spread the facts on the harms of pornography and be a bold voice for change online.
We want to help our Fighters change the conversation surrounding pornography by providing them with ammunition to spark a discussion, and this month accomplished that in flying colors.
Let's look back at all the amazing things that happened this month.
Debuted our brand new Spanish resources
In 2019, Fight the New Drug had the opportunity to travel to Guatemala with Fighters to educate and raise awareness on the harmful effects of pornography. While we were there, we experienced the beautiful culture of Guatemala, and were welcomed with open arms by local community members.
During an exciting presentation event in Guatemala City, we launched the Brain, Heart, World documentary series in Spanish. Check out how our trip went!
For our Spanish resources, check these out:
Brain, Heart, World, our documentary with Spanish subtitles
"Hablemos sobre la pornografía," a step-by-step guide in Spanish that helps people know what to say in conversations about porn
Translated sections of our site in Spanish, French, German, and Portuguese
---
Submissions launched for our Fighter Pledge video
This year is our 10th as an organization. 10th! That's one whole decade of fighting for real love. And 5 million Fighters later, we're continuing to grow and spread across the globe. To commemorate our 10th year, we want to celebrate the people who made it happen: you, our Fighters. One of the ways we're doing that this month is to make a video compilation of as many people as possible saying the Fighter Pledge. If you haven't signed the Pledge, you can do that now by clicking here.
The pledge details what it means to be a Fighter, and adds you to our global army of supporters so you can get updates on how to get more involved in the movement. Join the fight and help us spread the word that porn affects the consumer, damages relationships, and negatively affects society as a whole.
If you want to be in our video, follow these steps below:
INSTRUCTIONS:
Most importantly, we need to be able to hear you without any noise in the background.
Be sure to wear your Fighter gear and display it clearly.
Please film with your camera set up horizontally and have your hands empty! (So set the camera on a tripod or have a friend film you)
Speak to and look at the camera! Try not to read the pledge. If you don't have it memorized, put a paper with it right next to the camera and say each sentence right to the camera.
Have fun! 
How to submit: 
a) Send in a direct message on Instagram @fightthenewdrug
OR
b) Submit via Google Form https://ftnd.org/pledgevideo
Let's get it, Fighters! Learn more about the Fighter Pledge https://fightthenewdrug.org/fighter-pledge/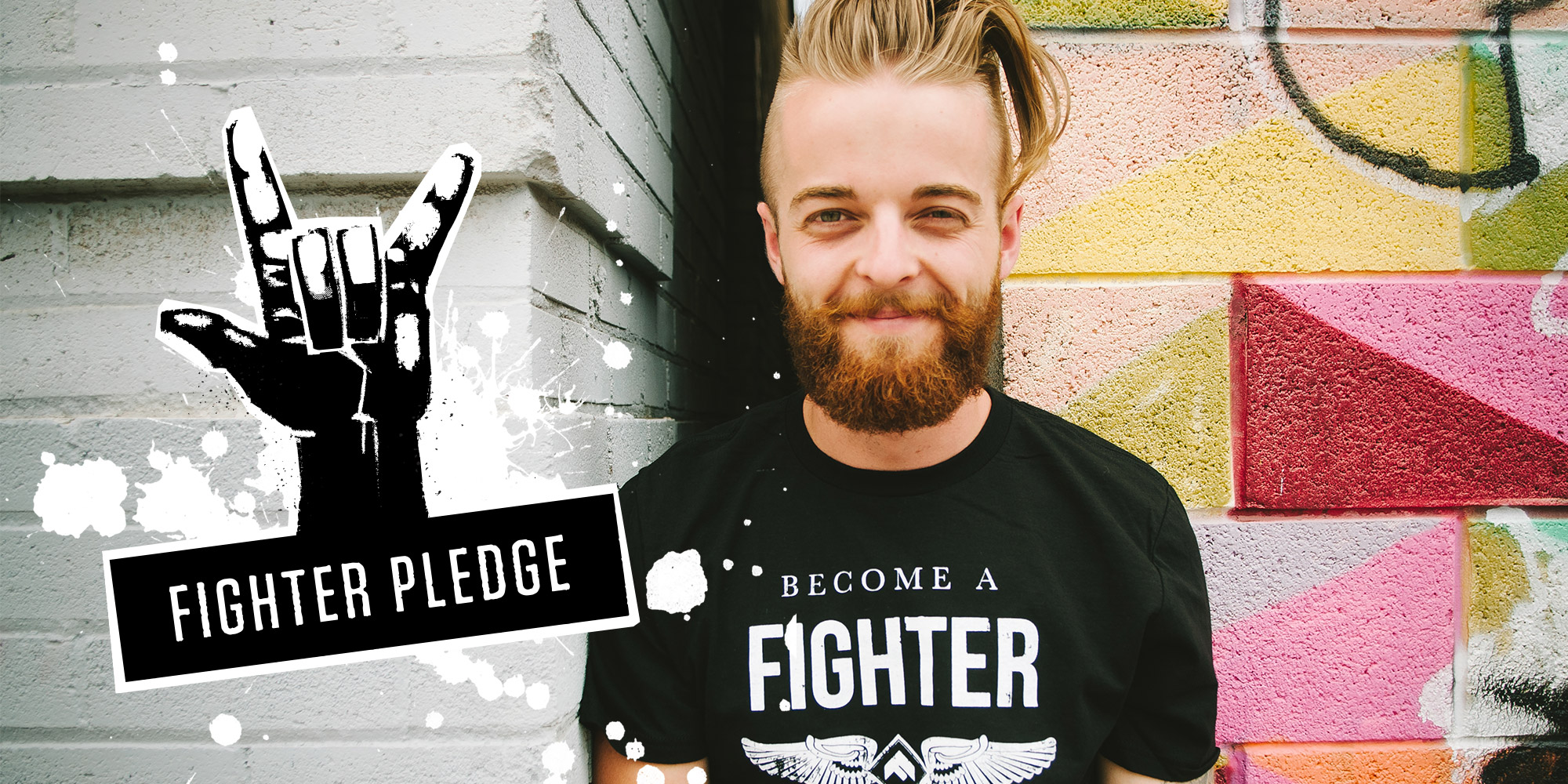 ---
Limited edition 10th anniversary Fighter gear launched
Each #NoPornovember we release a limited edition tee to commemorate our activism and remind our Fighters that change begins with one.
In 2015, it was a teal "Porn Kills Love" colorway. In 2016, we launched a charcoal and metallic gold design that sold out in one day, and then brought it back for good in 2017. In 2017, we introduced our first ever 80's/90's inspired PKL design. And last year, for the 5th anniversary of our "Porn Kills Love" classic red tee, we released a special edition blackout tee.
This year, we released not one but two exclusive limited tees to commemorate the 10th anniversary of our organization and our ripple effect around the world! Check them out: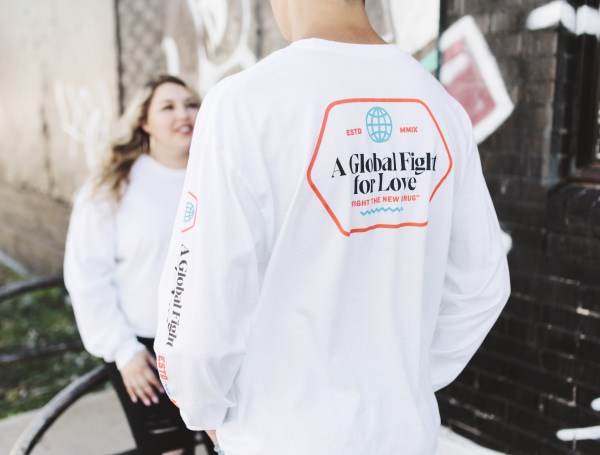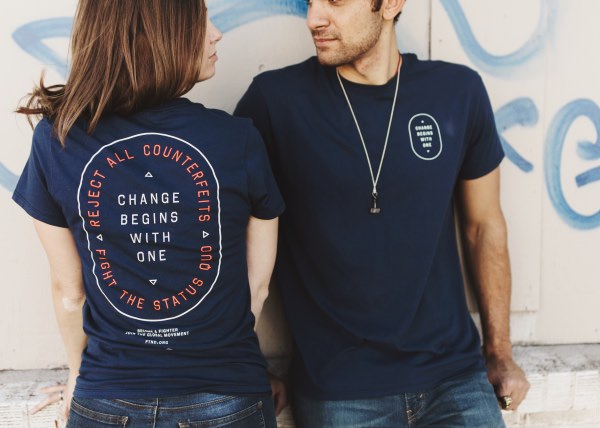 But hurry—they're selling out fast! Each year, our tees have sold out, and once they're gone, they are gone!
---

International #RepTheMovement Day
For the fourth time ever, we celebrated #NoPornovember with a global event called #RepTheMovement Day. We had Fighters on every continent (except Antarctica) show their support for the cause and send in their awesome stories of how the movement is spreading through the simple act of wearing a tee and sparking a conversation. It's an undeniable fact that this movement is over 5 million strong, and growing by the day. This year was big, and next year will be even bigger.
---
Donations to Fight the New Drug got a messenger bag as a thank you!
We would not be where we are today without the incredible, continued support of our worldwide network of Fighters. All of your donations to this fight for love are tax-deductible in the U.S. and directly used to develop new resources, translate materials, and reach more people around the world.
As an extra "thank you" for your support, each donation made during #NoPornovember was eiligible to receive one (1) FREE messenger bag from our friends at Elios!
We're extending this thank you gift into Giving Tuesday. Click this link and use code FTNDFB at checkout to redeem your bag from Elios until December 3rd : ftnd.org/elios (Shipping free to the contiguous lower 48 states in the US!)

---
November may be over, but this fight for real love and this fight to raise awareness of the harms of porn has only just begun. Keep sharing this massively important information, and no matter what month it is, always fight for real love.
Thank you to all our Fighters for making this the best #NoPornovember yet!
What YOU Can Do
Keep fighting for real love! If you're a year-round Fighter, SHARE this article and celebrate the movement's accomplishments!