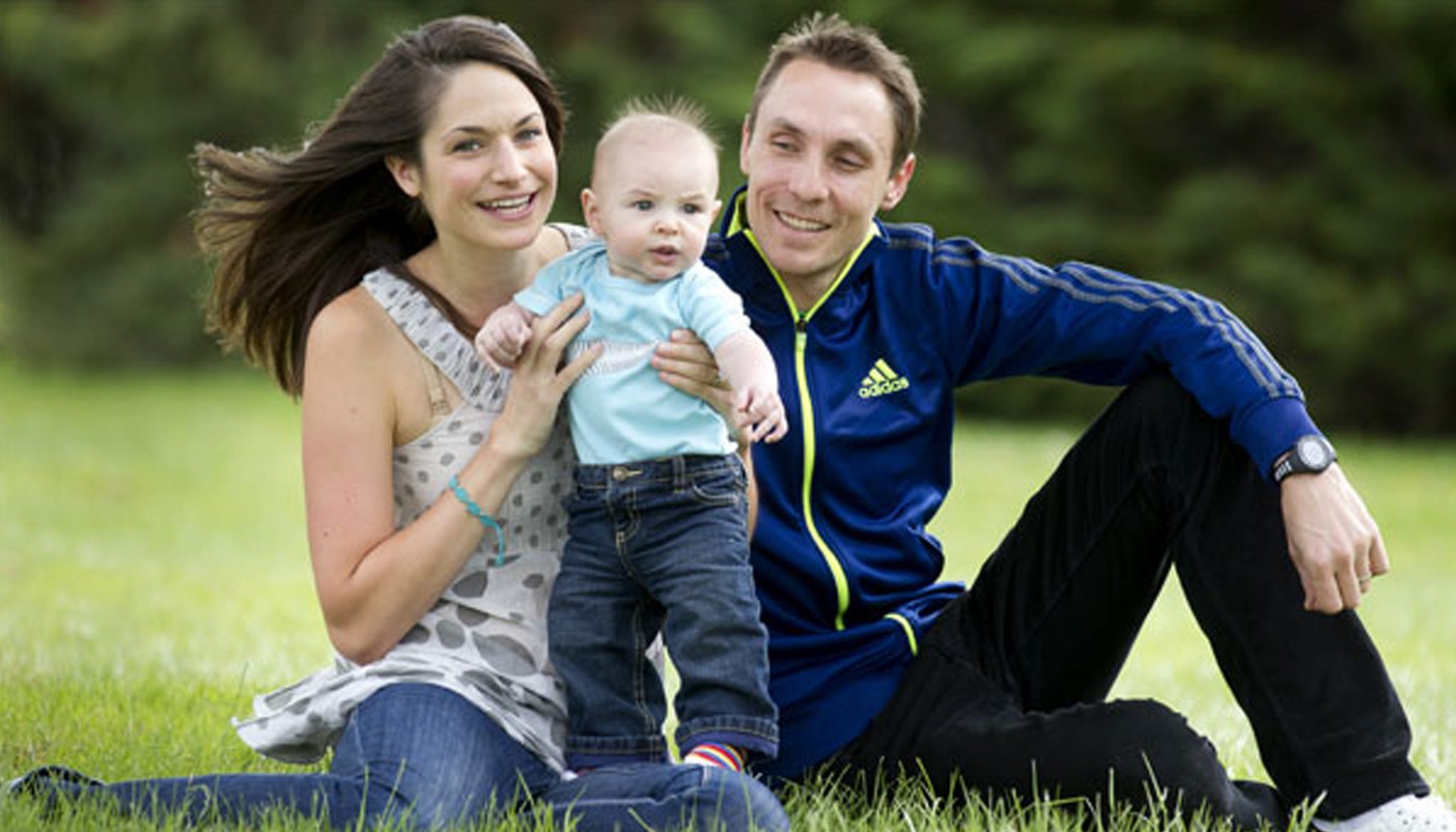 Nick Willis is a national hero in New Zealand. The 32-year-old distance runner took home a silver medal in the 1500m at the Beijing Olympics in 2008, holds his country's record in the same event, and carried the New Zealand flag in the 2012 Olympics in London. Willis is currently participating in his fourth olympics in Rio, where he will be racing the 1500m Tuesday, August 16. But despite many people knowing Nick Willis–who lives and trains in Michigan–nobody was expecting his honest Facebook posts not long ago.
In March, Willis surprised his followers by opening up about a past struggle with pornography from which he is now two and a half years free. He broke the silence by reposting one of Fight the New Drug's popular blog posts, What It Means To Be Pro-Sex and Anti-Porn. He quoted a favorite part of the article and then shared his personal struggle:
"I am 2.5 years porn free (and it feels AMAZING). Since I was a teenager, it had been a rollercoaster ride of shame and justification as I was on and off with this addiction. Not until I realized the true implications this had on my marriage, and ability to father could I finally break free."
(See below for the full post)
Willis' thoughtful post created a stir that resulted in much media attention, especially in his home country of New Zealand. Several days, later he posted on his Facebook page again, commenting on the interest his initial post gathered.
"I guess I never realised how much interest the media would have in my Facebook post," Willis wrote on his Facebook page on Sunday, "but I want to affirm that breaking the silence is worth it if even only one person succeeds in winning his/her battle".

According to Stuff, a New Zealand website, the topic of Willis' latest posts surprised Athletics New Zealand chief executive Linda Hamersley, but she accepted the Olympian publicizing his story.
"It's something he obviously felt strongly that he needed to reach out and let people know. It is a personal matter. It's something very personal to Nick and his family, and he's chosen to share it."
Willis said he had battled the addiction since he was a lonely teenager.
"I was exposed to magazines and videos at a young age and the objectification of the women on these media forms became an outlet for me to gain some form of intimacy that I severely lacked," the running champion told the New Zealand Herald in March.
But only after marrying his wife, Sierra, and having a child did he begin to realize the depth of the harmful effects that frequent porn viewing had created. He said opening up to his wife and the hurt it caused was something he never wanted to make her experience again.
"Before I focused on how my addiction affected me, but it wasn't until I realized the affect it had on others, especially my wife that I committed to change.
We decided to beat it together. We talked openly about the issues of sex trafficking, abuse of women, objectification of women and accessibility of pornography for young people on cellphones.
Getting this topic out of my secret life into the open, and talking, talking, talking has been the biggest impact in breaking the cycle."
(Related: We Fell More In Love After We Got Rid Of Porn)
Willis said it took him years to figure out that what he regarded as "sexy and appealing" was a false reality.
"My understanding of how to form real relationships with the opposite sex became hijacked."
In fact it wasn't until Willis was in his early 20's that it dawned on him his attraction to pornography was an addiction.
"I felt convinced about its harmful effects on women, on men and on marriages," he said. "Despite my convictions, I kept falling back to my secret life every couple of weeks or months. I was counting the days and weeks of how long it had been, so it became clear to me that it was not something I could easily shrug off."
Willis and his wife decided it was time to make a public stance on the growing problem of easily accessible pornography in our society.
"Getting this topic out of my secret life out into the open, and talking, talking, talking has been the biggest impact in breaking the cycle. Sharing a small personal testimony of my journey with pornography was important to give my public stance authenticity and let others know it's possible to go without."
(Related: True Story – I Stopped Watching Porn And I've Never Been Happier)
Willis' decision to go public with his personal experiences was one way of helping him put an end to his addiction, the top athlete said. Prior to speaking out he'd spent sleepless nights wrestling with images he couldn't get out of his head.
"I sleep so well now. The freedom I experience now allows me to walk tall."
He urged others in the same position to do the same.
"Don't believe the lie that this is a natural and fine thing for men to participate in. It will affect everything in your life, especially your ability to experience true intimacy. Bring your secret life out into the open… say never again and walk away."
He has learned the hard way that pornography is not healthy, and seeks to help others open their eyes to the harmful nature of porn as well.
"My eyes have now become truly open to the lies of pornography, that it is a completely fake distortion of sex and women. It is not sexy nor appealing. I am no longer duped by a false reality."
—–
Here at Fight the New Drug we are lucky to have a worldwide movement of supporters who recognize this important cause and are dedicated to helping spread the facts on the harms of pornography. Among those educated on the harmful effects of pornography, we are always happy to see notable figures in the public eye who aren't afraid to use their platform to push this conversation into the spotlight. We've seen Terry Crews publicly share his past struggle with pornography to millions of people while educating on its harms. We've also seen actors/filmmakers like Rashida Jones, Joseph Gordon-Levitt, and Josh Radnor tackle tough issues like the amateur porn industry and how porn distorts perceptions about sex and relationships.
We were so happy to see that Nick used one of our blog articles to announce to the world that he kicked porn out of his life and he isn't afraid to speak out. His voice is another huge step in the right direction for the cause. His openness on his past struggle with pornography and what it did to his relationship with his beautiful wife Sierra is inspiring.
Willis immediately empowered others to reject pornography. Just the next day after his post, we received this short but powerful message from a Fighter in New Zealand: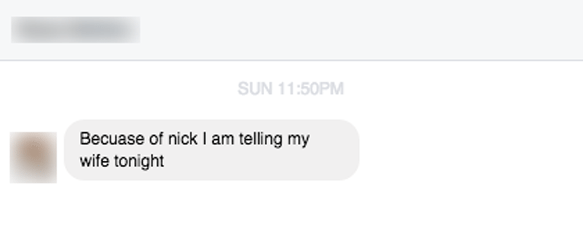 Our mission since day one has been to shine a light on the real harms of pornography and make this issue a hot topic, not some awkward or hidden conversation. By being open about the harms of pornography, we can change attitudes and perceptions about this new drug in our society, and how it's affecting individuals, relationships, and our society as a whole.
What YOU Can Do
Show support for Nick in sharing his story with the world. SHARE this article and shine a light on the harms of pornography.
Cover image: MAARTEN HOLL/Fairfax NZ