Jessa's Story: I Survived Being Sold Into Child Porn & Sex Slavery (VIDEO)
For most of her life, Jessa suffered sexual abuse at the hands of her own family members starting before she could remember.
They were part of a ring who sexually abused her as a child, and after growing up in this environment where she was repeatedly exploited through child pornography, she was forced into sex trafficking in her adolescence and filmed by pornographers. Jessa was trafficked in different cities and countries and sold to sex buyers and traffickers, but that was only the beginning of her story.
She recently opened up about how she survived, and what life is like now in our three-part documentary series, Brain, Heart, World. Click here to watch for free.

Need help?
For those reading this who feel they are struggling with pornography, you are not alone. Check out our friends at Fortify, a science-based recovery platform dedicated to helping you find lasting freedom from pornography. Fortify now offers a free experience for both teens and adults. Connect with others, learn about your compulsive behavior, and track your recovery journey. There is hope—sign up today.
Rep The Movement, Start A Conversation.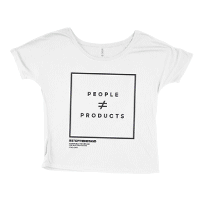 This movement is all about changing the conversation about pornography. When you rep a tee, you can spark meaningful conversation on porn's harms and inspire lasting change in individuals' lives, and our world. Are you in?
SHOP NOW