The 'Porn Kills Love' Street Team — Changing the Conversation
There is an invisible war going on. It's happening in our homes, on our streets, and on the very devices we're all glued to 24-7.
We live in a world where sexual exploitation and pornography are accepted as harmless, natural, and even normal. It's a war of lies, and countless people have bought into it, not having any clue of the harms that can happen. It's up to us to fight with facts, combat lies with truth, and remember that real love is worth it.
Our generation is ready for a new kind of love—a love that is untainted by warped perceptions of intimacy and selfish desires. Millions are now recognizing pornography for what it is and rejecting its teachings and influence in their lives. For ourselves, for those we love, and for future generations, we must take a stand and change the conversation around this issue using science, facts, and personal accounts. Join the #PornKillsLove movement and become a Fighter!
Need help?
For those reading this who feel they are struggling with pornography, you are not alone. Check out our friends at Fortify, a science-based recovery platform dedicated to helping you find lasting freedom from pornography. Fortify now offers a free experience for both teens and adults. Connect with others, learn about your compulsive behavior, and track your recovery journey. There is hope—sign up today.
Rep The Movement, Start A Conversation.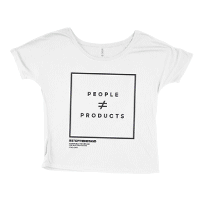 This movement is all about changing the conversation about pornography. When you rep a tee, you can spark meaningful conversation on porn's harms and inspire lasting change in individuals' lives, and our world. Are you in?
SHOP NOW