TEDx Talk – The Great Porn Experiment
In this Ted Talk called "The Great Porn Experiment" that has been watched nearly 6.7 million times since its upload, retired physiology teacher Gary Wilson claims: "The widespread use of internet porn is one of the fastest moving global experiments every conducted."
And that experiment is yielding some pretty negative results.
His argument is that we don't know what happens to young men when they can watch an unlimited amount of pornography – both in terms of volume and variety – before they've had any kind of real-life sexual experience, because it has no precedent in history. Right now, we are the "guinea pigs" of the internet era reaching the age where research can tell us what porn is actually doing to our generation.
In this Ted Talk, he states, "Porn trains your brain to need everything associated with porn to get aroused." Science suggests that pornography is acutely habit forming, which isn't healthy. This comes from Wilson's work, author of Your Brain on Porn: Internet Pornography and the Emerging Science of Addiction.
Also, viewing pornography rewires the brain and in turn has a huge effect on the ability of men to get aroused, especially if they start viewing it at a young age. Previously, erectile dysfunction was unheard of in men younger than 40 years of age. Now, due to the amount of porn being consumed by teens today, erectile dysfunction is being found in males as young as 15-16 years old. That's unheard of.
Wilson recently said in an interview, "By the time they find real partners, perhaps as much as a decade later, some guys discover they have trained intensely… for the wrong sport. (These young men) had simply conditioned their sexual response to screens, isolation, constant novelty, shock/surprise, fetish porn and watching other people have sex. Their erection problems with real partners resolved only months after they quit porn."
Bottom line: watching porn is just not worth it.
Need help?
For those reading this who feel they are struggling with pornography, you are not alone. Check out our friends at Fortify, a science-based recovery platform dedicated to helping you find lasting freedom from pornography. Fortify now offers a free experience for both teens and adults. Connect with others, learn about your compulsive behavior, and track your recovery journey. There is hope—sign up today.
Rep The Movement, Start A Conversation.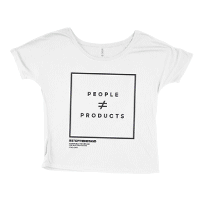 This movement is all about changing the conversation about pornography. When you rep a tee, you can spark meaningful conversation on porn's harms and inspire lasting change in individuals' lives, and our world. Are you in?
SHOP NOW