Salt Valley: Meet The Band That's Changing The Conversation On Porn
When you think of someone who is taking this fight for love to the next level, you probably wouldn't think of an entire band, boldly taking on that challenge.
Enter one of our generation's hottest, up and coming alternative bands: Salt Valley, formerly named Oli K.
Fresh from the UK, this band has been capturing the hearts of their listeners not only with their brilliant lyrics, but also their passion for taking a stand against sexual exploitation. Fight the New Drug sat down with each awesome band member for exclusive interviews that dive into why they've joined this global movement for love, and how joining the cause has taken their music to the next step.
To keep up with the latest, follow them on Facebook, Instagram, and check out their website! Show these guys some love for choosing to fight for love!
Need help?
For those reading this who feel they are struggling with an obsession or addiction to pornography, you are not alone. Check out our friends at Fortify, a recovery-focused platform that will allow you take a step toward freedom. Anyone 17 years and younger can apply for a free scholarship to the site, and it's an inexpensive fee for anyone 18 and older. There is hope—sign up today to get the help you need and join with an encouraging community.
Rep The Movement, Start A Conversation.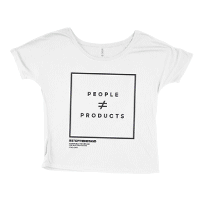 This movement is all about changing the conversation about pornography. When you rep a tee, you can spark meaningful conversation on porn's harms and inspire lasting change in individuals' lives, and our world. Are you in?
SHOP NOW