Elite Powerlifter On Habits That Are Better Than Porn
Meet Heidi.
Heidi is the first featured Fighter in Fight the New Drug's classic 'Become A Fighter' video series that highlights people from all over the world sharing why they choose real passions over porn.
Heidi is a female powerlifter that seeks to inspire people to use their bodies to be their best selves. A follower of the movement since the beginning, Heidi shares how she got into a typically male-dominated sport like powerlifting, why she is anti-porn, and why her passion for powerlifting is the complete opposite of pornography.
"There are so many healthy habits you can develop that will give you so much more than watching something on the screen ever will."
Wise words that are worth remembering. Get more of Heidi's perspective watching the video above and find out what you can do to become a Fighter, too. Hint: it doesn't require powerlifting.
Need help?
For those reading this who feel they are struggling with pornography, you are not alone. Check out our friends at Fortify, a science-based recovery platform dedicated to helping you find lasting freedom from pornography. Fortify now offers a free experience for both teens and adults. Connect with others, learn about your compulsive behavior, and track your recovery journey. There is hope—sign up today.
Rep The Movement, Start A Conversation.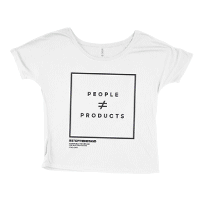 This movement is all about changing the conversation about pornography. When you rep a tee, you can spark meaningful conversation on porn's harms and inspire lasting change in individuals' lives, and our world. Are you in?
SHOP NOW