The History of Porn & The New Anti-Porn Movement
Huge events in history have a profound effect on today's society. Individual choices define entire generations and eventually impact the entire world. Two generations ago, one invention led pornography to become almost completely accepted in society: the internet. Beginning in 1993, with this game-changing invention, our world became flooded with porn. But with the new science and research that is coming out daily on the real harms of pornography, we are now coming to realize what it is doing to individuals, their relationships, and society as a whole.
Need help?
For those reading this who feel they are struggling with an obsession or addiction to pornography, you are not alone. Check out our friends at Fortify, a recovery-focused platform that will allow you take a step toward freedom. Anyone 17 years and younger can apply for a free scholarship to the site, and it's an inexpensive fee for anyone 18 and older. There is hope—sign up today to get the help you need and join with an encouraging community.
Rep The Movement, Start A Conversation.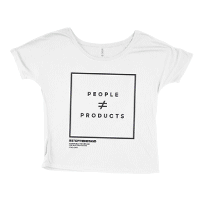 This movement is all about changing the conversation about pornography. When you rep a tee, you can spark meaningful conversation on porn's harms and inspire lasting change in individuals' lives, and our world. Are you in?
SHOP NOW