Samantha's Story: How She Survived Child Sexual Abuse and Became an Advocate for Other Victims (VIDEO)
Originally from a small town in New Jersey, Samantha Leonard pursued a degree in Social Work at the University of Delaware. She's the author of "Groomed: Shining a Light on the Unheard Narrative of Childhood Sexual Assault," a novel that tells the shocking tale of one young woman's journey of abuse. Samantha wrote "Groomed" as a fictional story, drawing from her own personal experience being groomed for abuse, and from the personal experience of other child abuse survivors.  Samantha's book "Groomed" can be found on Amazon. You can also find Samantha Leonard on her site, https://www.samantharaeleonard.com/, or on Instagram @samantha__leonard.
Need help?
For those reading this who feel they are struggling with pornography, you are not alone. Check out our friends at Fortify, a science-based recovery platform dedicated to helping you find lasting freedom from pornography. Fortify now offers a free experience for both teens and adults. Connect with others, learn about your compulsive behavior, and track your recovery journey. There is hope—sign up today.
Rep The Movement, Start A Conversation.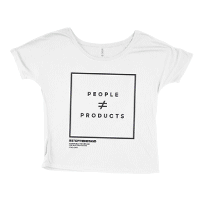 This movement is all about changing the conversation about pornography. When you rep a tee, you can spark meaningful conversation on porn's harms and inspire lasting change in individuals' lives, and our world. Are you in?
SHOP NOW