Porn Yesterday vs. Porn Today (Infographic)
Skeptics of pornography's harmful effects will often point out that porn has been around for a long time.
After all, cavemen drew sexual images on their stone walls, and the ancient Greeks sculpted it on their pottery. But comparing ancient paintings on clay pots to today's endless stream of hardcore videos depicting every possible sexual act in high definition, available 24 hours a day on a device that fits into your pocket, isn't exactly comparing apples to apples.
Porn has changed dramatically, even within the last few decades. As porn's availability has risen, so have its devastating effects on people, relationships, and society at large. As therapist John Woods recently wrote, pornography "is no longer just a private problem. It is a public health problem."

Need help?
For those reading this who feel they are struggling with pornography, you are not alone. Check out our friends at Fortify, a science-based recovery platform dedicated to helping you find lasting freedom from pornography. Fortify now offers a free experience for both teens and adults. Connect with others, learn about your compulsive behavior, and track your recovery journey. There is hope—sign up today.
Rep The Movement, Start A Conversation.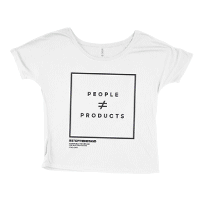 This movement is all about changing the conversation about pornography. When you rep a tee, you can spark meaningful conversation on porn's harms and inspire lasting change in individuals' lives, and our world. Are you in?
SHOP NOW