How Porn & Sex Slavery Are Interconnected (Infographic)
To viewers, pornography can appear as a fantasy world of pleasure and thrills. However, those who participate in and create pornography often become a part of a flood of drugs, disease, slavery, trafficking, rape, and abuse.
Obviously, human trafficking is an underground business, making firm statistics hard to come by. But the facts in cases that come to light are chilling. For example, in 2011, two Miami men were found guilty of spending five years luring women into a human trafficking trap. They would advertise modeling roles, then when women came to try out, they would drug them, kidnap them, rape them, videotape the violence, and sell it to pornography stores and businesses across the country.
Those cases are just the tip of the iceberg; many more like them exist, and for each victim discovered, countless others suffer in silence.
Need help?
For those reading this who feel they are struggling with an obsession or addiction to pornography, you are not alone. Check out our friends at Fortify, a recovery-focused platform that will allow you take a step toward freedom. Anyone 17 years and younger can apply for a free scholarship to the site, and it's an inexpensive fee for anyone 18 and older. There is hope—sign up today to get the help you need and join with an encouraging community.
Rep The Movement, Start A Conversation.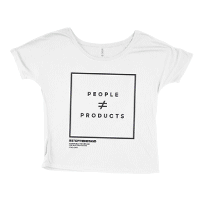 This movement is all about changing the conversation about pornography. When you rep a tee, you can spark meaningful conversation on porn's harms and inspire lasting change in individuals' lives, and our world. Are you in?
SHOP NOW