Neurosurgeon Dr. Donald Hilton Reveals Shocking Scientific Truths About Porn
From our friends at Truth About Porn—a database of science and research on the harms of pornography—this most recent video talks with one of the world's foremost experts on how pornography harms the brain.
Dr. Donald Hilton, M.D. is a renowned neurosurgeon at the University of Texas, San Antonio. He is the director of neurosurgical training at the Methodist Hospital rotation, and is also a fellow of the American Association of Neurological Surgeons. His recent research and publishing interests have dealt specifically with addiction and the harmful effects of pornography. Hilton also serves on the board of directors of the Washington D.C.-based National Center on Sexual Exploitation (NCOSE).
Visit our friends at Truth About Porn for more peer-reviewed studies and academic resources on this important issue.
Need help?
For those reading this who feel they are struggling with an obsession or addiction to pornography, you are not alone. Check out our friends at Fortify, a recovery-focused platform that will allow you take a step toward freedom. Anyone 17 years and younger can apply for a free scholarship to the site, and it's an inexpensive fee for anyone 18 and older. There is hope—sign up today to get the help you need and join with an encouraging community.
Rep The Movement, Start A Conversation.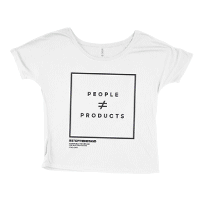 This movement is all about changing the conversation about pornography. When you rep a tee, you can spark meaningful conversation on porn's harms and inspire lasting change in individuals' lives, and our world. Are you in?
SHOP NOW