VIDEO: How Ditching Porn Helped This Deaf Speed Skater Chase His Olympic Goals
Michael dreamed of becoming the first Deaf winter Olympian in the world.
Throughout his training, he noticed his focus wasn't where it needed to be, and got to thinking about his habits and lifestyle. When he went out on a limb and questioned his teammates about whether they watch porn, he knew something had to change. Michael's story shows how pornography can make it tough to chase after even the most ambitious goals, and drive a wedge between the consumer and the important relationships in life.
To read more about how porn can hinder an athlete from being on top of their game, click here.
Need help?
For those reading this who feel they are struggling with pornography, you are not alone. Check out our friends at Fortify, a science-based recovery platform dedicated to helping you find lasting freedom from pornography. Fortify now offers a free experience for both teens and adults. Connect with others, learn about your compulsive behavior, and track your recovery journey. There is hope—sign up today.
Rep The Movement, Start A Conversation.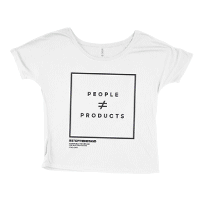 This movement is all about changing the conversation about pornography. When you rep a tee, you can spark meaningful conversation on porn's harms and inspire lasting change in individuals' lives, and our world. Are you in?
SHOP NOW