Marisol Nichols: Actress & Founder of Slavery Free World || Consider Before Consuming Podcast (VIDEO)
You may know Marisol Nichols as Hermione Lodge in the hugely popular Warner Bros and Netflix critically-acclaimed hit television series Riverdale. To some, the Chicago native is an actress, but to others, she's a hero.
After learning about the rampant issue of human trafficking, Marisol has worked with law enforcement and state and federal legislators for over a decade to help catch child sexual predators and human traffickers by going undercover. She also founded Foundation for a Slavery Free World, a non-profit that produces events in Hollywood to raise awareness on trafficking and awards individuals and other non-profit groups for their heroic work in this field.
You can learn more about Foundation for a Slavery Free World at Slaveryfreeworld.org and can connect with Marisol on Instagram at @marisolnichols.
Need help?
For those reading this who feel they are struggling with pornography, you are not alone. Check out our friends at Fortify, a science-based recovery platform dedicated to helping you find lasting freedom from pornography. Fortify now offers a free experience for both teens and adults. Connect with others, learn about your compulsive behavior, and track your recovery journey. There is hope—sign up today.
Rep The Movement, Start A Conversation.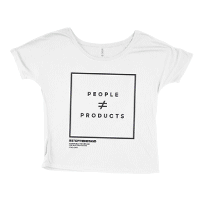 This movement is all about changing the conversation about pornography. When you rep a tee, you can spark meaningful conversation on porn's harms and inspire lasting change in individuals' lives, and our world. Are you in?
SHOP NOW