Professional Athlete Lamar Odom Shares Why He's Given Up Porn (VIDEO)
Two-time NBA champion Lamar Odom, 39, said he's given up porn as part of building a healthier lifestyle for himself and his future basketball ambitions.
Shortly after his viral interview with TMZ Sports where he made this announcement alongside his girlfriend, we were able to catch up with him near his hometown of Queens, New York.
In his own words, this exclusive video interview captures his thoughts on how porn twisted his perception of love, intimacy, and sex—and how he is embracing newfound honesty and transparency in his life since quitting his porn habit.
We applaud Lamar's vulnerability in sharing his story with us. Listen to our exclusive Consider Before Consuming FTND podcast interview with him that you can find anywhere you listen to podcasts.
Any time a celebrity speaks up about porn's harmful effects, countless more people have the opportunity to see what the research is saying. It happened when other public figures—like actor and activist Terry Crews, actor and writer Josh Radnor, Youtuber Chaz Smith, comedian Chris Rock, actor Russell Brand, musician Elaine Bradley, and others—spoke out about the detriments of porn and the benefits of giving it up, and it's happening right now with Lamar's announcement.
Need help?
For those reading this who feel they are struggling with pornography, you are not alone. Check out our friends at Fortify, a science-based recovery platform dedicated to helping you find lasting freedom from pornography. Fortify now offers a free experience for both teens and adults. Connect with others, learn about your compulsive behavior, and track your recovery journey. There is hope—sign up today.
Rep The Movement, Start A Conversation.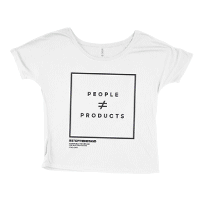 This movement is all about changing the conversation about pornography. When you rep a tee, you can spark meaningful conversation on porn's harms and inspire lasting change in individuals' lives, and our world. Are you in?
SHOP NOW