Who Watches More Porn: Guys or Girls? (Infographic)
Many people still think that porn is just a guy thing. But research is showing this is not the case here in 2016.
Even this statistic is growing increasingly outdated as more and more women are watching porn more frequently. A new survey reported on by The Independent found that more than a third of women watch pornography at least once a week. 90% of the 3,000 female respondents said they watched it online and 2/3 said they watched it on their smartphones. In the survey, 31% of the women said they watched porn every week and another 30% said they did so a few times a month. Another recent study found that about half of young adult women agree that viewing pornography is acceptable and 1/3 of young women reported watching porn.
If that's not enough to convince someone that this gap is narrowing, one of the world's largest porn sites released data from their site showing that women are 113% more likely to search the term "hardcore" than men, and are over 105% more likely to seek out genres of porn like "gangbang" and "rough sex."
What we're seeing is that females are just as into porn as men, and as we know from the science and research, it's harmful for both. Pornography rewires the brain, damages relationships, and contributes to prostitution and sex trafficking. Society needs to understand that porn is not just harmless entertainment and that it's having a negative impact on real people, regardless of gender.
Need help?
For those reading this who feel they are struggling with pornography, you are not alone. Check out our friends at Fortify, a science-based recovery platform dedicated to helping you find lasting freedom from pornography. Fortify now offers a free experience for both teens and adults. Connect with others, learn about your compulsive behavior, and track your recovery journey. There is hope—sign up today.
Rep The Movement, Start A Conversation.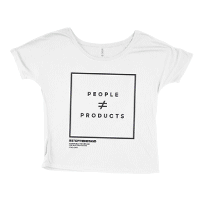 This movement is all about changing the conversation about pornography. When you rep a tee, you can spark meaningful conversation on porn's harms and inspire lasting change in individuals' lives, and our world. Are you in?
SHOP NOW