5 Celebrities Share Their Experiences With Porn
Not long ago, we posted an article titled, 5 Celebrities Who Hate Porn. The post went viral and was shared by millions of people who probably weren't aware that some of Hollywood's biggest stars have been actively speaking out on the harms of pornography. We decided to compile a video together of these celebrities using their platforms to speak out against porn.
Watch our new video above to hear Terry Crews, Rashida Jones, Joseph Gordon-Levitt, Candace Cameron Bure, and Russell Brand share their personal experiences with porn and their thoughts on its scientific harmful effects.
Science and research are proving that pornography is harmful. Get the facts and spread the word.
Need help?
For those reading this who feel they are struggling with pornography, you are not alone. Check out our friends at Fortify, a science-based recovery platform dedicated to helping you find lasting freedom from pornography. Fortify now offers a free experience for both teens and adults. Connect with others, learn about your compulsive behavior, and track your recovery journey. There is hope—sign up today.
Rep The Movement, Start A Conversation.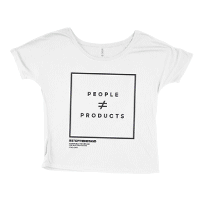 This movement is all about changing the conversation about pornography. When you rep a tee, you can spark meaningful conversation on porn's harms and inspire lasting change in individuals' lives, and our world. Are you in?
SHOP NOW